International School Ho Chi Minh City and ISHCMC-American Academy are members of the Cognita schools in Vietnam. Because of their high-quality education, these schools are extremely popular among parents and students in HCMC. Indeed, a few parents are wondering which will be the right choice for their children. Read the article below about these school's differences and hopefully you can find the answer for your children.
Overview International School HCMC and ISHCMC – American Academy
International School HCMC (ISHCMC)
Established in 1993, International School Ho Chi Minh City, a member of the Cognita Group, stands out from other international schools for its rich history and experience in education. For nearly 30 years, ISHCMC has grown from a single site in District 3 to two spacious campuses in Thao Dien for preschool through high school students. If you want to know more about ISHCMC campuses, please click through International School Campus.
If you are considering whether to send your child to International School Ho Chi Minh City, there are various reasons why it is an excellent choice for both expat and Vietnamese students. The following achievements will show the credibility and trustworthiness of ISHCMC.
With over 59 nationalities among teachers and students, this international school in Vietnam creates a truly global community. As a result, children will approach diverse cultures to become global citizens.
Top International School in district 7 in Ho Chi Minh city, Viet Nam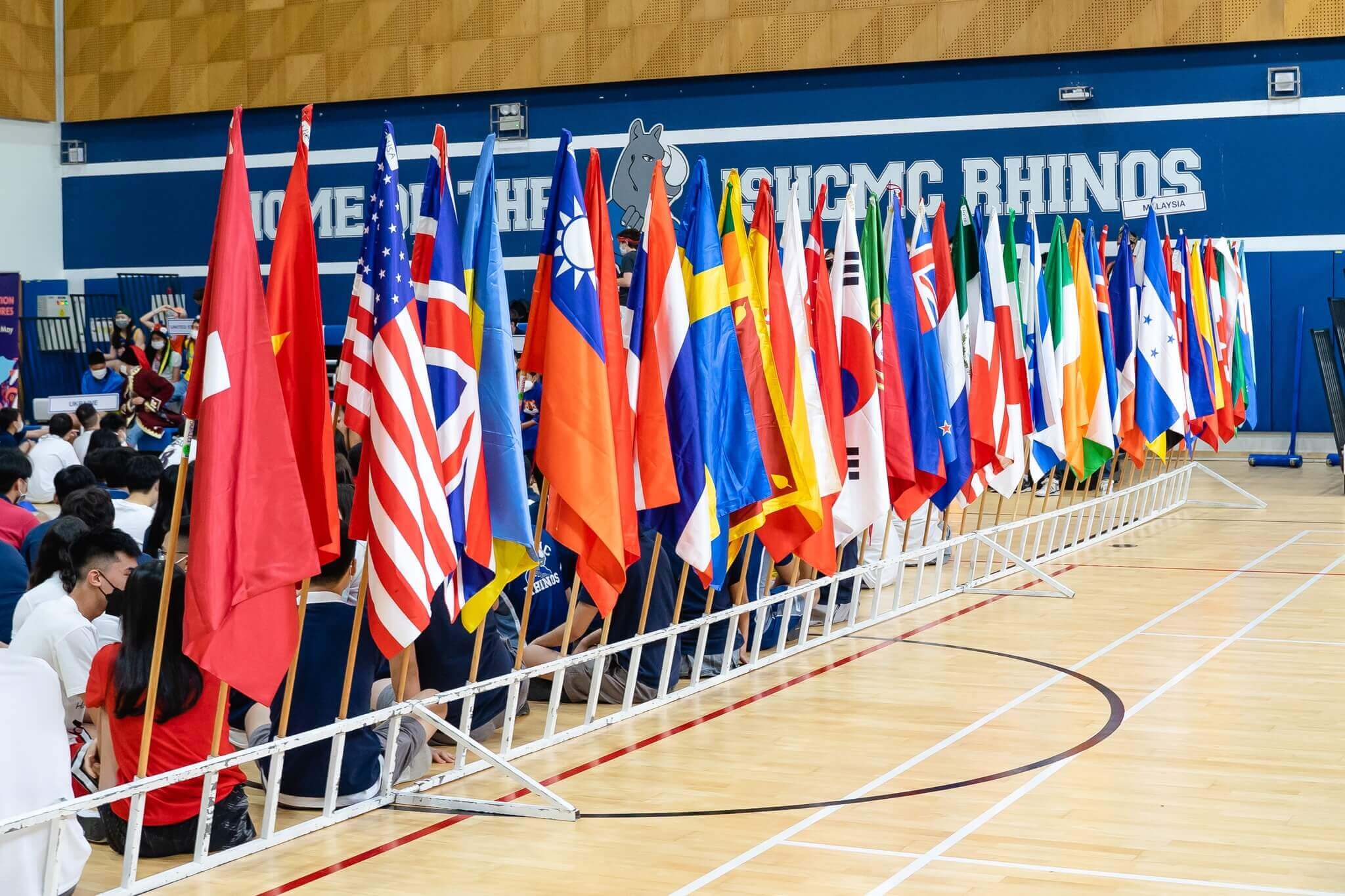 In terms of ensuring high-quality teaching and learning, International School Ho Chi Minh City is the first international school in HCMC to offer the IB Curriculum. This programme is a holistic educational approach in which students are nurtured and educated in all areas. Moreover, ISHCMC is officially recognised by many prestigious educational organisations, such as The Council of International Schools (CIS) and The New England Association of Schools and Colleges (NEASC). ISHCMC is especially proud that 100% of students successfully complete the IB Diploma. This achievement would be the strongest evidence that ISHCMC provides a high quality education.
International School Ho Chi Minh City American Academy (ISHCMC – AA)
This school's name sounds very similar to ISHCMC, therefore many parents believe these schools are the same. However, ISHCMC-AA is not the same as ISHCMC. ISHCMC-AA opened in 2012 with one campus located in Thu Duc City (District 2) in HCMC. ISHCMC-AA's curriculum is based on American standards and is fully accredited by CIS and NEASC. This curriculum focuses on developing students' character through extracurricular activities like music, sports, and leadership groups, as well as through interactive learning and critical thinking skills.
In International School HCMC American Academy, students in grades 11 and 12 can take university-level courses through the Syracuse University Project Advance (SUPA) and Advanced Placement (AP) programmes. These programmes provide students with numerous benefits and favourable conditions for taking the university admission test.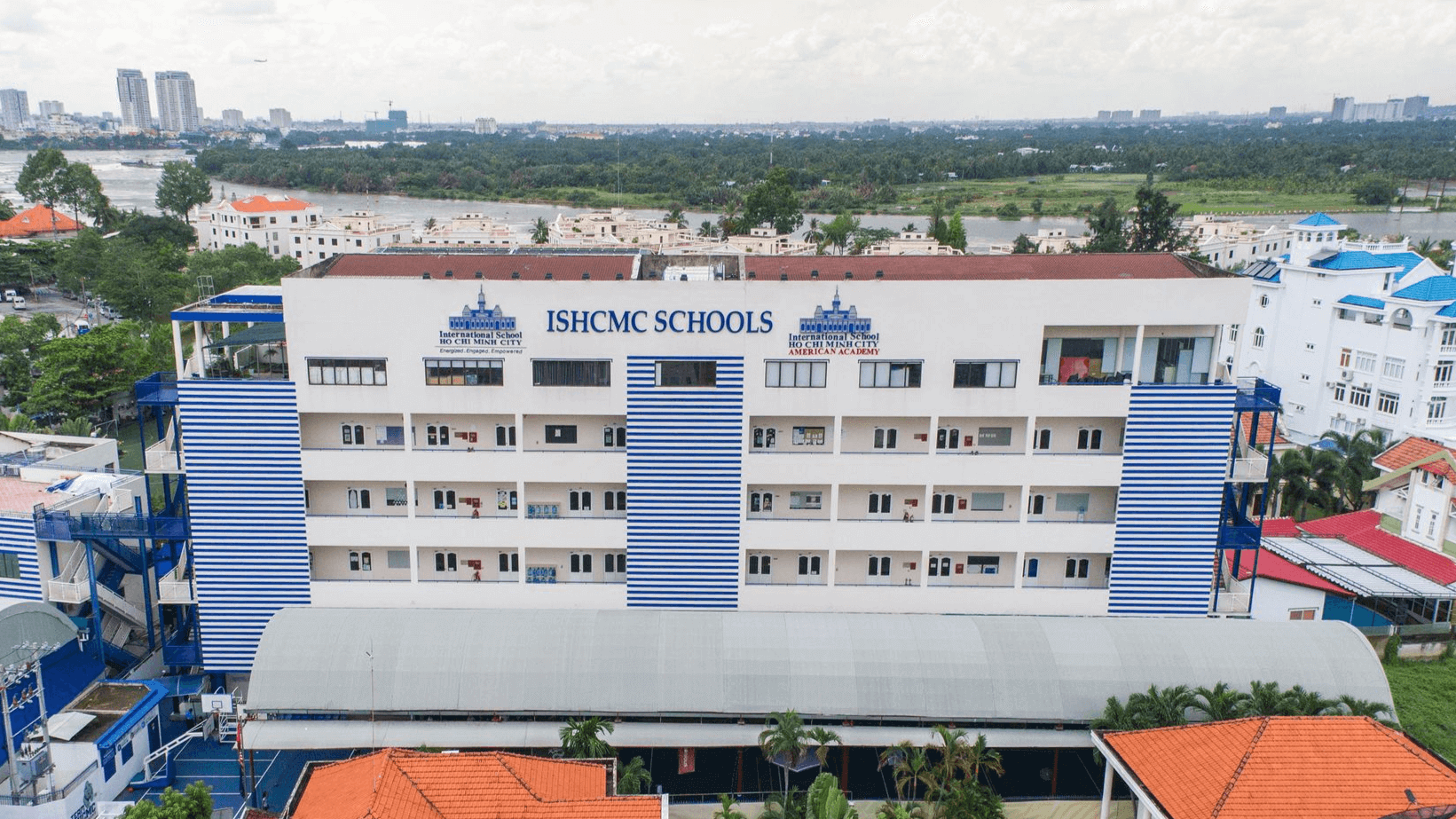 Facilities at ISHCMC and ISHCMC – American Academy
As one of the best international schools in Vietnam, International School Ho Chi Minh City impresses parents with both campuses being beautiful, large, and equipped with modern facilities.
The Primary Campus is designed with large corridors to create open and spacious learning areas for children. It also has collaborative learning spaces to help students learn how to work as a team. Meanwhile, the Secondary Campus classrooms are equipped with cutting-edge technology. Both campuses have designed a range of areas to encourage creativity in students and areas for physical development.
We also provide libraries, Fab Lab, Makerspace, food tech rooms, a film studio, art rooms, a gym, an adventure playground, outdoor courts, etc at the Primary Campus. At the Secondary Campus, we provide more special facilities to assist students' growth including technologically advanced classrooms, senior student learning areas, an Information and Media Center, a professional theatre, design suites, music practice rooms, an NBA-size basketball court, food tech and science labs, etc.
Summer Camp in ISHCMC details (2022)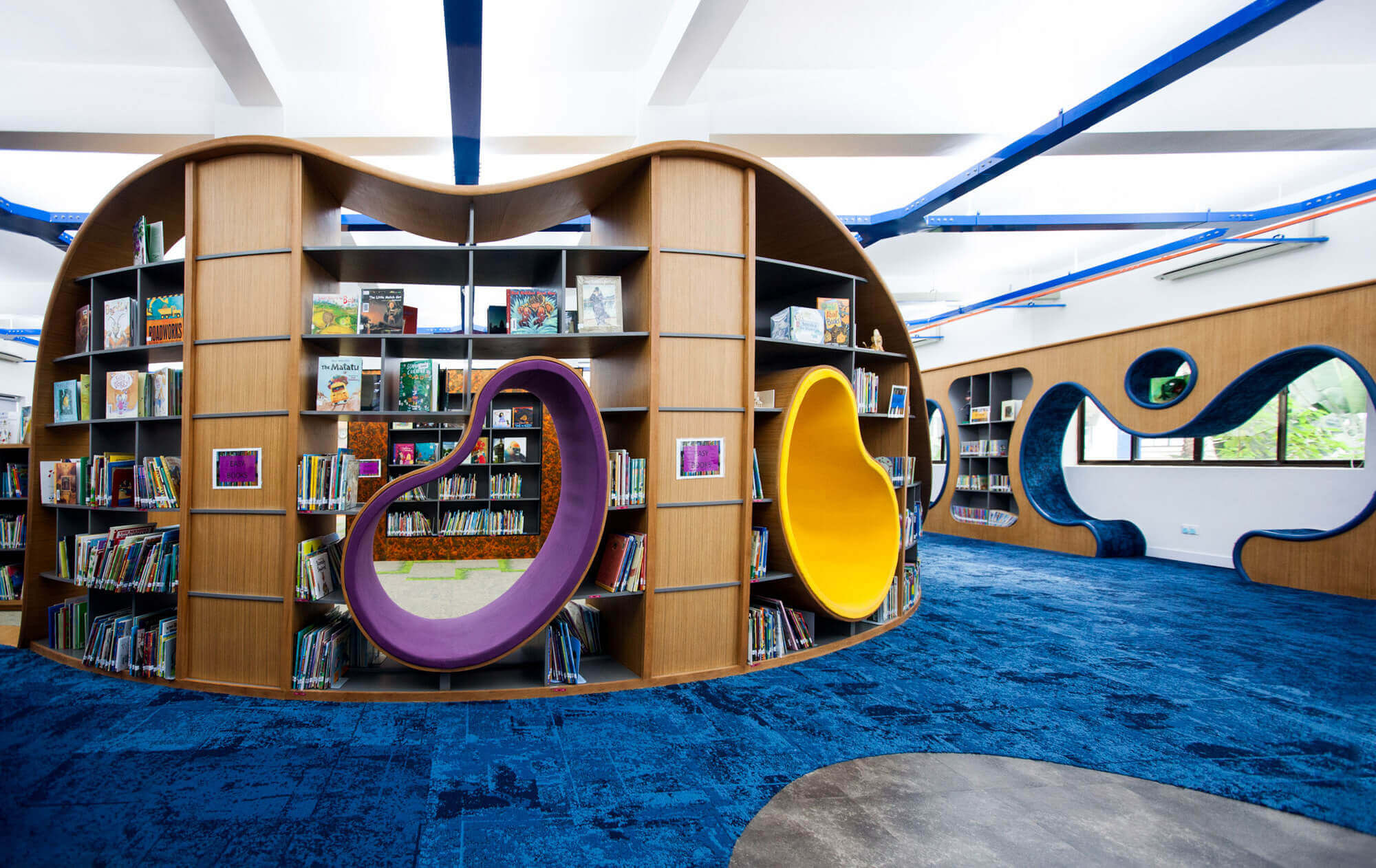 International School Ho Chi Minh City also stands out from other foreign schools thanks to its modern infrastructure by putting money into top-of-the-line air filtration systems inside and outside the campus. This air filtering system provides the cleanest and freshest environment for children and teachers. It also helps to minimise the risk of airborne virus transmission, protecting everyone's health, not only students but also teachers, staff and parents.
At International School HCMC – American Academy (ISHCMC – AA), a nutritious breakfast bar with fruit, yoghurt, and cereals, are the morning options for students. As snacks, you can choose smoothies, fresh fruit juices, and baked goods made with whole wheat flour, oats, and grains. Or students can choose Asian or Western hot gourmet meals, themed salads, traditional Asian soups, made-to-order sandwiches, etc. All are available to ISHCMC-AA students every day.
International School HCMC American Academy offers an on-site Video Production Suite, equipped with a professional green screen, studio lighting, along with the newest audio-visual system. There, students have the chance to study filmmaking, and video editing techniques while sharpening their journalism and English communication skills.
International School Ho Chi Minh City – American Academy (ISHCMC-AA) also provides the 1:1 laptop program to give students cutting-edge abilities in communication, research, and individual project management. Beyond these programs, technology is also integrated across the curriculum. Many advanced facilities are also utilised effectively, such as Promethean Smart Boards, two computer labs, and other electronic research tools.
Top International Middle Schools in Vietnam with high-quality education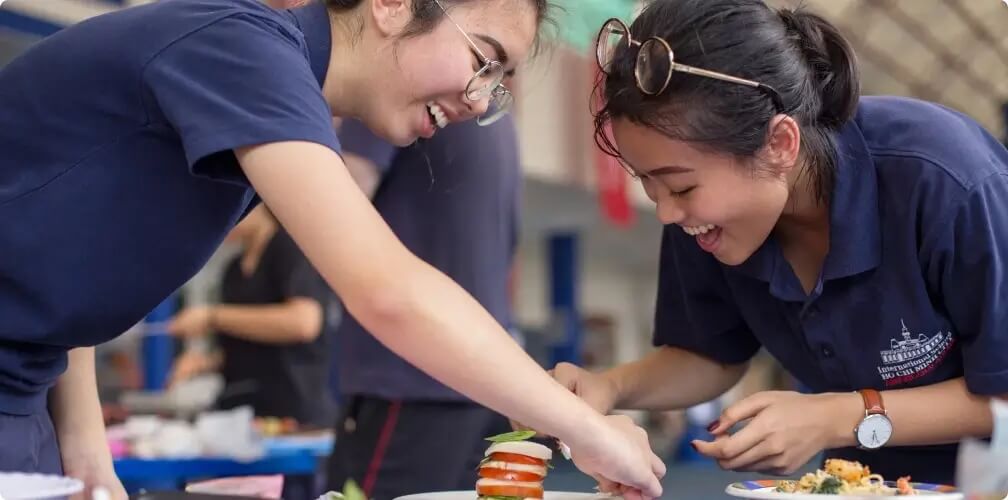 Programme at ISHCMC and ISHCMC – AA
As mentioned in the previous sections, the curriculum at ISHCMC and ISHCMC-AA is completely different. ISHCMC is on the list of international schools in Vietnam providing International Baccalaureate (IB) programmes, while ISHCMC-AA is provided with an American standard education program. To better understand the difference in the curriculum between the two schools, please refer to the following information.
The IB programme at ISHCMC will be implemented at each level, including the Primary Years Program (PYP), the Middle Years Program (MYP), and the Diploma Program (DP). Accordingly, the educational method at ISHCMC focuses on three core principles: "Energised – Engaged – Empowered".
Three core values mean that students will be encouraged to be proactive in their learning and empowered to voice their opinions during class hours. In addition, IB is a holistic educational programme, through which children develop academically and personally. Students at ISHCMC are encouraged to apply the knowledge they gain at school to real life, namely, to take meaningful actions in the community and society.
Moreover, education programmes at ISHCMC also take care of students' physical and emotional health. Parents are often impressed by how much ISHCMC cares about not only  the quality of teaching and learning, but also the health and well-being of its students. To promote a pleasant learning environment for mental health, students at ISHCMC are advised to practise mindfulness daily. To promote physical health, ISHCMC  focuses on the nutrition of each child's meal and instils healthy eating habits in all students.
The curriculum at ISHCMC-AA follows the American-style teaching program, and is accredited by CIS, NEASC, SUPA, and AP, all well-known educational organisations. With this approach, students are focused on developing interactive learning skills and critical thinking.
A highlight of the International School Ho Chi Minh City American Academy (ISHCMC – AA) curriculum is that seniors can get college credit early by taking challenging courses from the Advanced Placement Program (AP) or Syracuse University Project Advance (SUPA).
Tuition fees ISHCMC and ISHCMC – AA
Due to the differences between the curriculum and the facilities, the tuition fees between ISHCMC and ISHCMC-AA are also different.
At International School Ho Chi Minh City, the average annual tuition fee will change by grade level. Students at ISHCMC will be provided with different education programmes, extracurricular activities, and teaching facilities based on their grade level. Therefore, the tuition fee for these students will definitely be higher than that of kindergarten or primary school students.
If you are considering choosing ISHCMC, below are the tuition fees of international school (updated for 2022):
Early Year: 240,900,000 – 431,700,000 VND.
Primary: 589,100,000 – 645,400,000 VND.
Secondary: 730,300,000 – 871,300,000 VND.
Other extra fees, such as those for trips, exams, and school buses, are not included in the tuition. In addition, parents must pay a non-refundable admission fee with the application:
Early Year: 25,000,000 VND
Grade 1 – Grade 12: 50,000,000 VND
On the other hand, International School HCMC American Academy charges an annual tuition cost that ranges from 529,000,000 to 649,000,000 VND on average. This annual fee pays for an American curriculum and includes the following:
Annual overnight field trip for students in grades 6 through 12.
Selected After-School Activities (ASA) and Sports Programs.
English as an Additional Language Program (EAL).
One-time school uniform.
Stationery set at the beginning of the academic year.
All textbooks for students in grades 6 through 12.
There are also extra costs, such as Syracuse University Project Advance (SUPA) application fees, AP exam costs, admission fees, etc.
With the above information, International School Ho Chi Minh City is the right place for children to be educated and develop in all aspects, from learning to physical and mental health. On the other hand, International School HCMC American Academy will be the ideal choice for students seeking the American standard education style. Hopefully, through this article, parents will make the right choice for their children to grow up in the most suitable place.