Cognita Group is well-known as one of the leading educational corporations in the world. With over 100 schools and a dedicated team of highly qualified teachers, Cognita Group has provided an outstanding learning environment for more than 75,000 students in 15 countries. As a member of the prestigious Cognita group, International School Ho Chi Minh City (ISHCMC) will deliver some information about the Cognita Group and the 3 schools of Cognita Vietnam.
Cognita groups introduction
Established in 2004, Cognita is an extraordinary group of diverse connected schools spreading fifteen countries. With the motto of providing a truly diverse educational platform, Cognita common purpose goes beyond academic intelligence. They also focus on the comprehensive development, the promotion of progressive and integration perspectives, as well as the boost for the well-being cornerstones.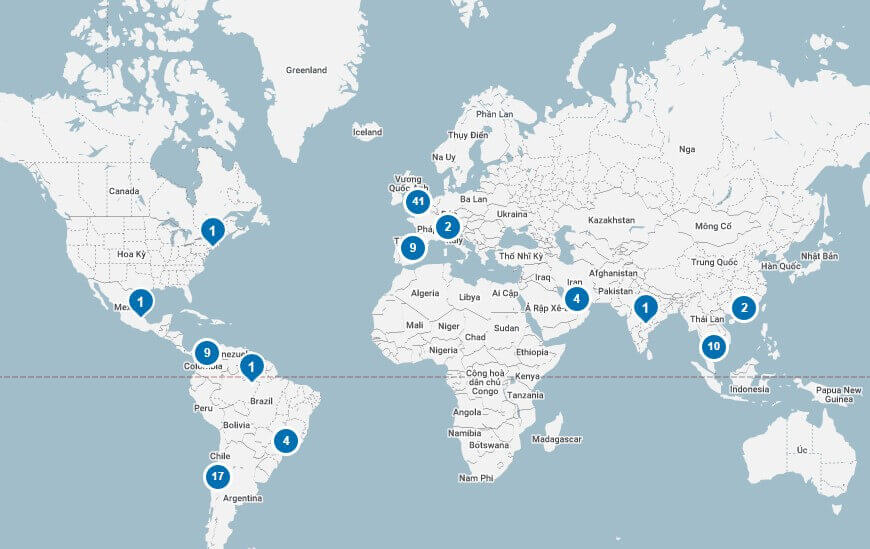 Cognita schools in general and Cognita schools in Vietnam specifically, indicate 3 core values that are essential for the comprehensive development of students, namely:
The final destination of Cognita education goal is not grades but the desire for learning, self-belief, quick adaptability and the thrive to succeed. They provide academic excellence that equips students with exclusive academic backgrounds, resourcefulness, and confidence. In Cognita schools, every student is empowered to grow, develop and glow.
In Cognita Group, education is not limited to the classroom, they offer diverse outdoor activities, extended trips, and active learning days. Besides intellectual improvement, they focus on enhancing students' experience and practical knowledge. Moreover, they also considered the growth of students' communication, teamwork, problem-solving ability and other essential soft skills. Thus, Cognita schools have conducted varied extracurricular activities to develop student character and sharpen their skills practically.
One of the highlights of Cognita education is the global platform. Students in Cognita schools have the chance to collaborate with peers in the Cognita groups or join global exchanges. Through the connection of people in the Cognita community, their horizons will be broadened, their experience will be enriched and that's how the global perspective will be formed.
Behind the success of Cognita achievements is "The Cognita Way" strategy, including 6 key factors: energised leadership, personalised learning, people growth, community, innovation and brilliant basics.
So far, these key points have been applied in every school of the Cognita group, proving the efficiency and suitability of Cognita's unique educational environment for students from 100 nationalities.

1. International School Ho Chi Minh City (ISHCMC)
Established in 1993, International School Ho Chi Minh City (ISHCMC) is one of the first and prestigious international schools with a rich history of teaching in Ho Chi Minh City. From the humble beginning in District 3, ISHCMC has developed significantly with 2 campuses, a dedicated team of experienced teachers and supporting staff, along with advanced facilities.
Summer Camp in ISHCMC details (2022)
Moreover, ISHCMC is the first school accredited by IBO (International Baccalaureate Organization), making it the top IB World School and International School in Ho Chi Minh City. ISHCMC offers the entire IB Programme: The IB Primary Years Programme (PYP) (for children aged 3-12), The IB Middle Years Programme (MYP) (for students aged 11-16), and The IB Diploma Programme (DP) (for students aged 16-19).
Additionally, ISHCMC is also fully accredited by 2 of the most prestigious educational associations in the world – the New England Association of Schools and Colleges (NEASC) and the Council of International Schools (CIS).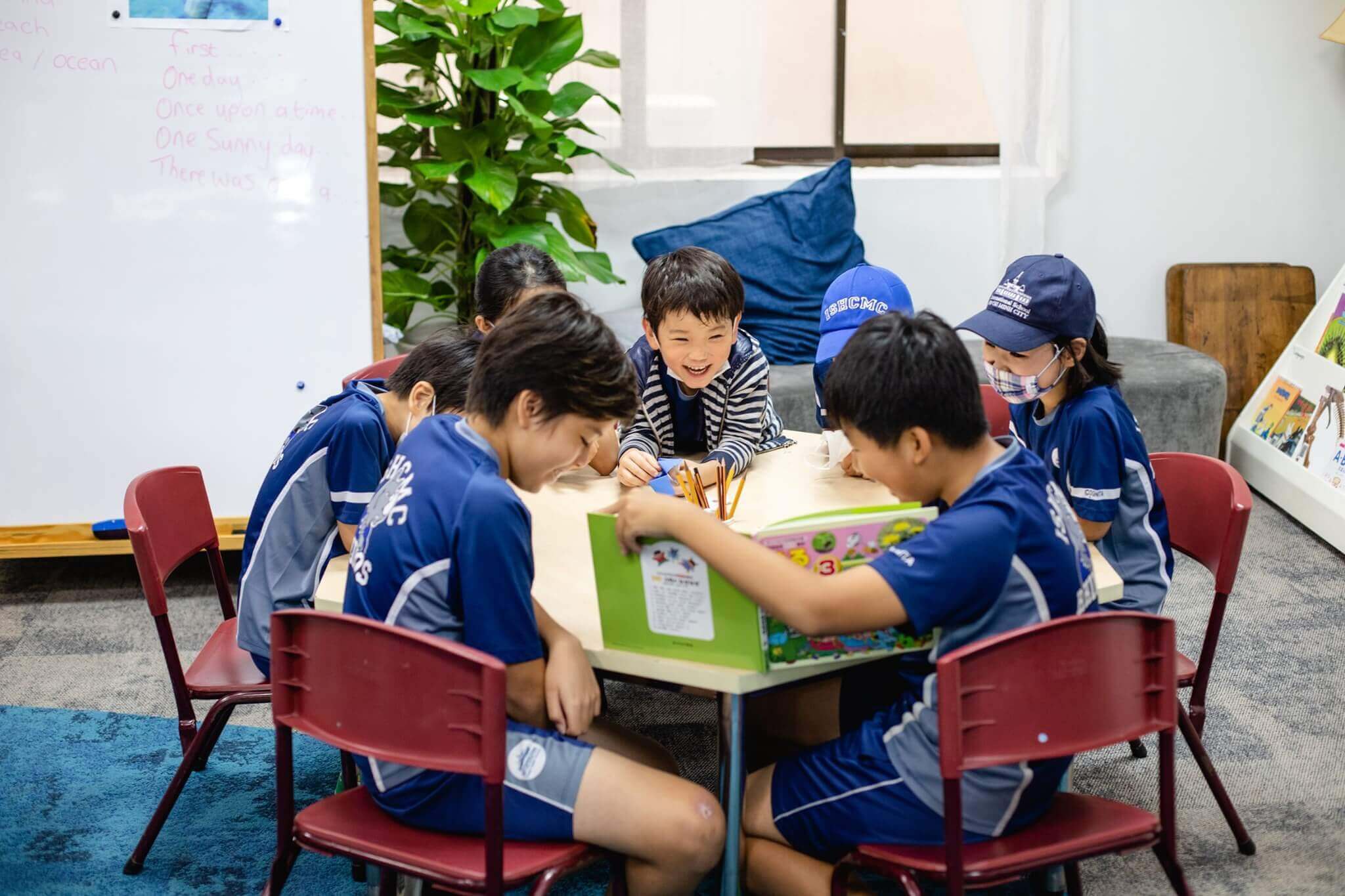 ISHCMC provides a full learning program for children from 2 to 18 years old, ensuring an all-around development for students in knowledge, conceptual understandings, skills and positive attitudes. Along with outstanding academic programs, the ratio between teacher and student is about 1:8, ensuring the best support and contributing to the rate of 100% diploma pass rate.
Besides the academic aspect, ISHCMC is well-known as the only truly diverse school in Ho Chi Minh city. So far, ISHCMC has made many investments in building an international environment to encourage the development of global perspectives in students. With our global platform, students can connect to peers in other Cognita schools, get to know many different cultures and enrich their experiences.
Top International School in District 7 HCMC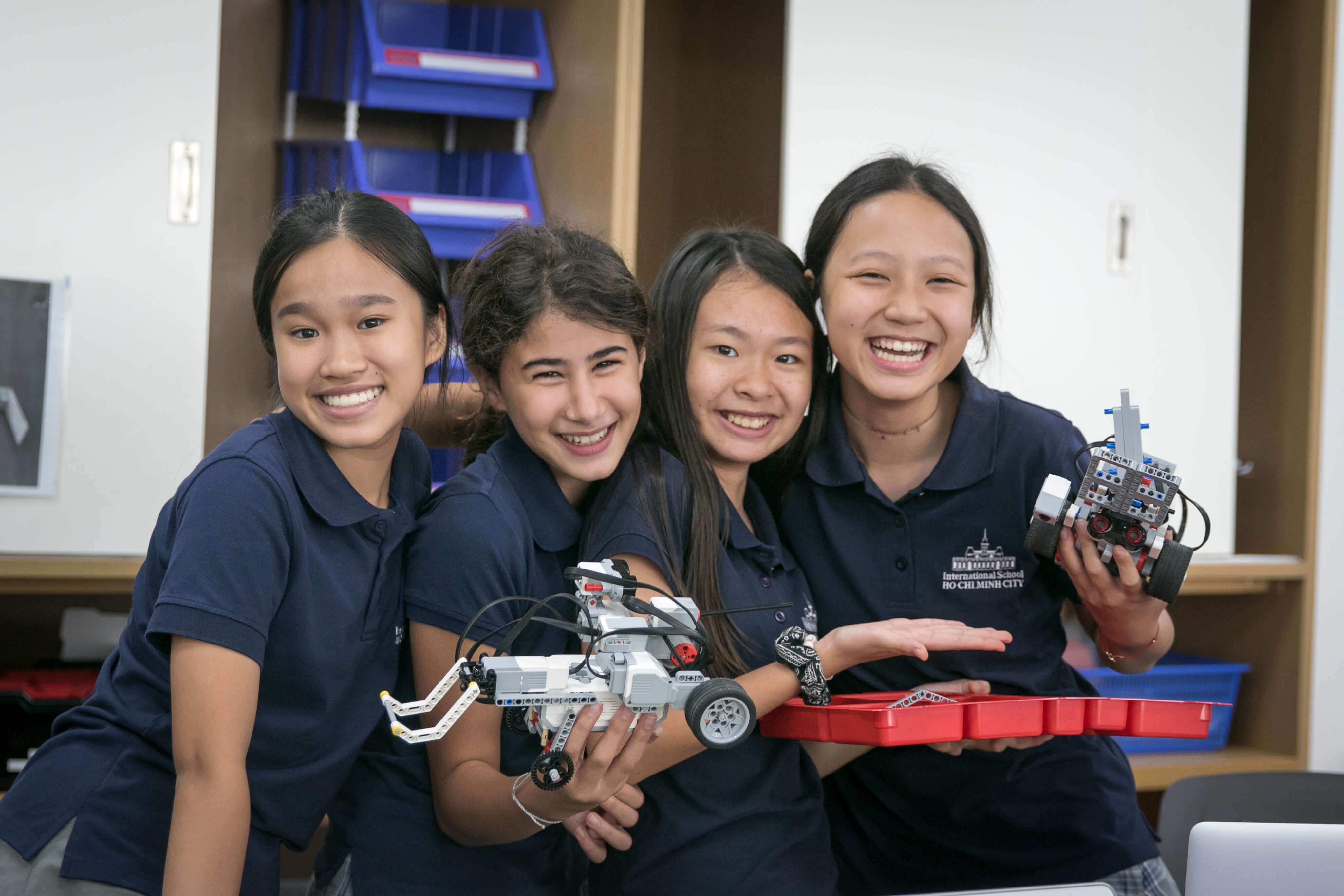 ISHCMC also has advanced facilities and modern infrastructures, allowing students to grow in spaces designed to meet their respective educational and social needs.
The annual tuition at ISHCMC ranges from 227,2 to 407,2 million VND for early years level and approximately 555,7 million VND for kindergarten level. The yearly fee for Grade 1 to Grade 5 is about 555,7 to 608,8 million VND; and merely 688,9 to 821,9 million VND for Grade 6 to Grade 12.
Tuition fees of International Schools in Vietnam (updated 2022)
Contact information:
ISHCMC Primary Campus: 28 Vo Truong Toan Street, An Phu Ward, District 2, Ho Chi Minh City, Vietnam.
ISHCMC Secondary Campus: 1 Xuan Thuy Street, Thao Dien Ward, District 2, Ho Chi Minh City, Vietnam.
Phone: +84 (28) 3898 9100.
Email: admissions@ishcmc.edu.vn.
Website: ishcmc.com.
2. International School Saigon Pearl (ISSP)
The second Cognita school in Vietnam is International School Saigon Pearl (ISSP). This school is the only international preschool and primary school fully accredited by CIS (The Council of International Schools) and NEASC (New England Association of Schools and Colleges). Additionally, ISSP is now an IB-candidate school providing International Baccalaureate Primary Years Programme (IB PYP). 
ISSP curriculum is the combination of the IB PYP curriculum framework, American and MOET standards, aiming to equip students with comprehensive knowledge. Thus, this academic background will be a firm foundation when students transfer to higher education levels in international or Vietnamese schools.
Besides a complete academic curriculum, International School Saigon Pearl has advanced facilities to build a personalised learning process for students. Moreover, ISSP also improves recreational facilities to encourage students' engagement in sports and extracurricular activities. The main goal of the learning environment in ISSP is to lead to the all-around development of academic knowledge, soft skills and interests.
Top International Middle Schools in Vietnam with high-quality education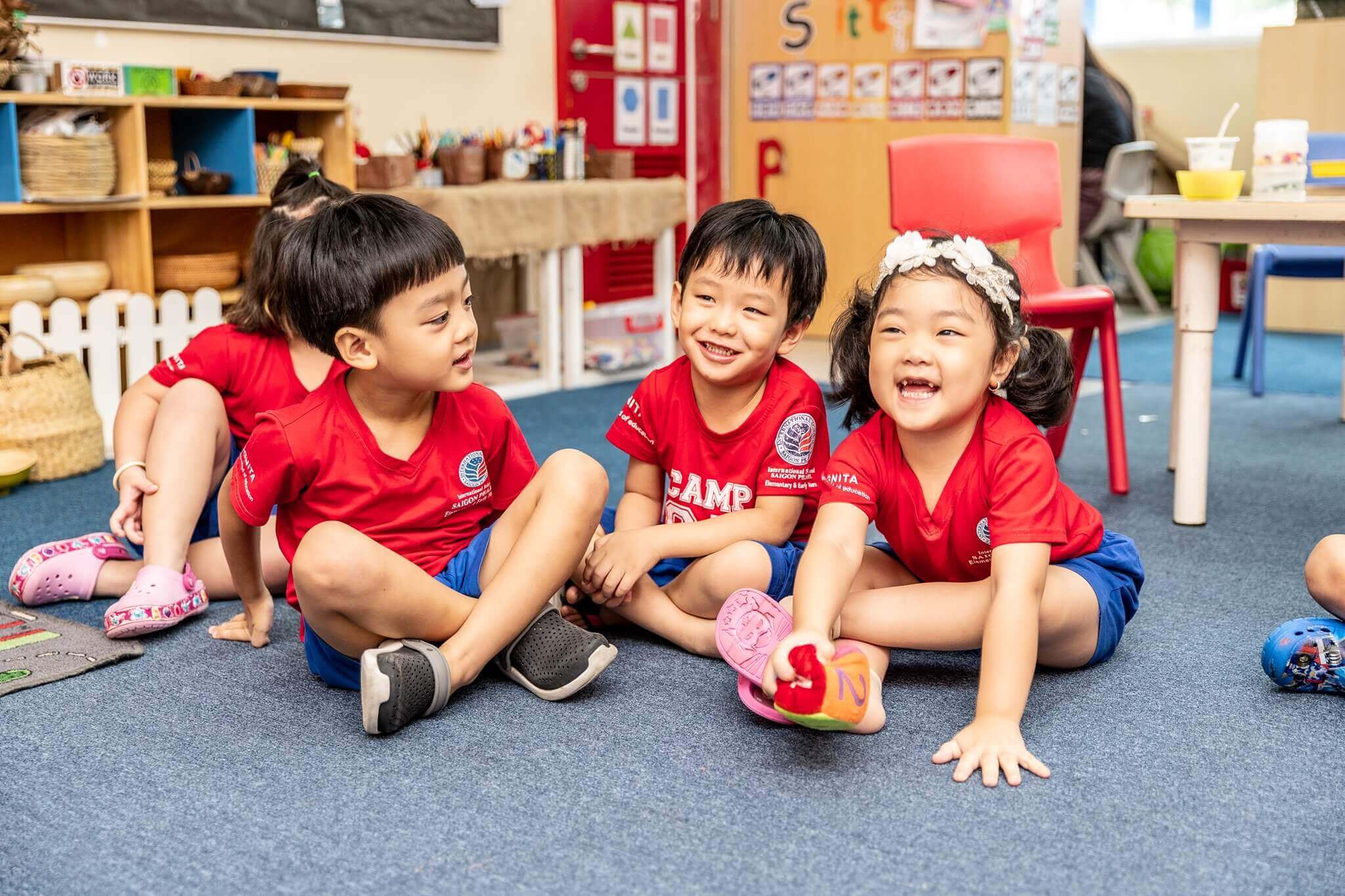 At International School Saigon Pearl, the annual fees for early years are approximately 212,2 to 318,8 million VND while the fees for kindergarten and elementary levels range from 363,7 to 477 million VND per year.
Contact information:
Address: International School Saigon Pearl, No. 92 Nguyen Huu Canh Street, Ward 22, Binh Thanh District, Ho Chi Minh City, Vietnam.
Phone: +84 (028) 2222 7788.
Email: admissions@issp.edu.vn.
Website: issp.edu.vn.
3. International School Ho Chi Minh City – American Academy (ISHCMC – AA)
The third Cognita school in Vietnam is International School Ho Chi Minh City – American Academy (ISHCMC – AA). This school is the first high school in Vietnam having the Advanced Placement (AP) and Syracuse University credits at New York University (SUPA). These university-level courses require not only academic knowledge but also study skills and time management ability, which are crucial for students on the further learning path and career. In addition, AP and SUPA can be competitive advantages for students when applying to universities or colleges.
At ISHCMC-AA, students are in the center of the learning process, and they are empowered to learn actively, express their thoughts, interests and boost their strengths. Besides the 100% English language curriculum, ISHCMC-AA also provides the Vietnamese curriculum. This bilingual learning environment promotes language skills, assisting students in using English and Vietnamese fluently.
The tuition fees for students from Grade 6 to Grade 12 at ISHCMC-AA ranges from 503 to 603,4 million VND per year.
Comparison of International School Ho Chi Minh City and ISHCMC-AA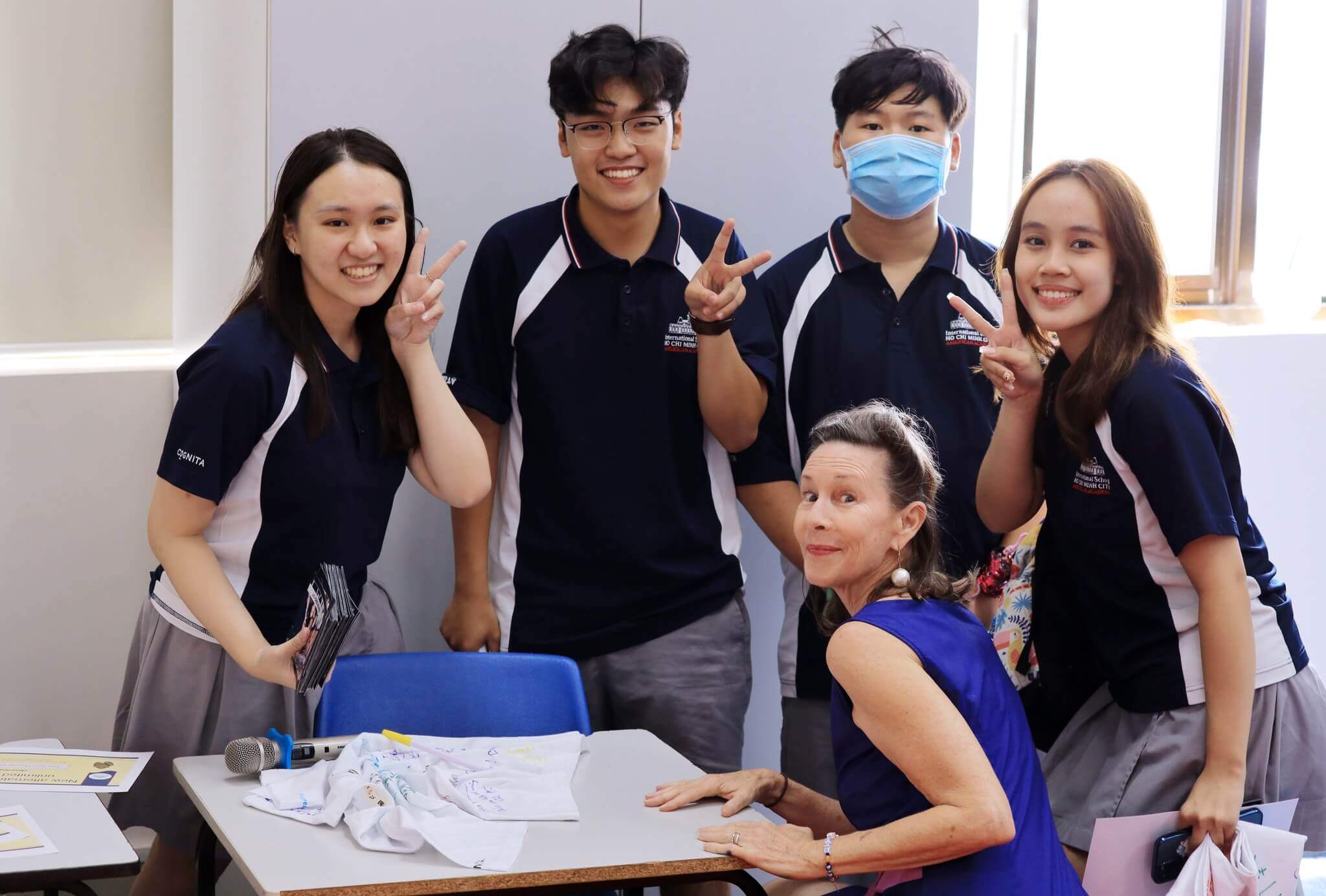 Contact information:
Address 16 Vo Truong Toan Street, An Phu Ward, District 2, Ho Chi Minh City, Vietnam.
Phone: (84-28) 3898 9098.
Email: admissions@aavn.edu.vn.
Website: aavn.edu.vn.
These 3 international schools in Vietnam are from the prestigious Cognita Group – an English leading education corporation. Along with global platforms, highly qualified teaching staff, and advanced facilities, ISHCMC in particular and Cognita schools in general always focus on bringing the most comprehensive development to students. In all, the common purpose is to build a confident generation with a firm academic background and an international perspective.
Hope that the above information about the Cognita schools in Ho Chi Minh City, Vietnam can be a useful reference for parents in finding an ideal learning environment for your children. If parents want to discover more information about international study programs, please follow the upcoming articles of ISHCMC.