[12-14th July 2022] This summer ISHCMC Secondary was proud to host the Youth Ascendancy Model United Nations (YASMUN), a non-governmental organization based in Ho Chi Minh City, Vietnam. YASMUN hosted the 3-day event simulating a United Nations (UN) conference, where participants role-played as delegates and represented the stance of their assigned countries on a host of global issues.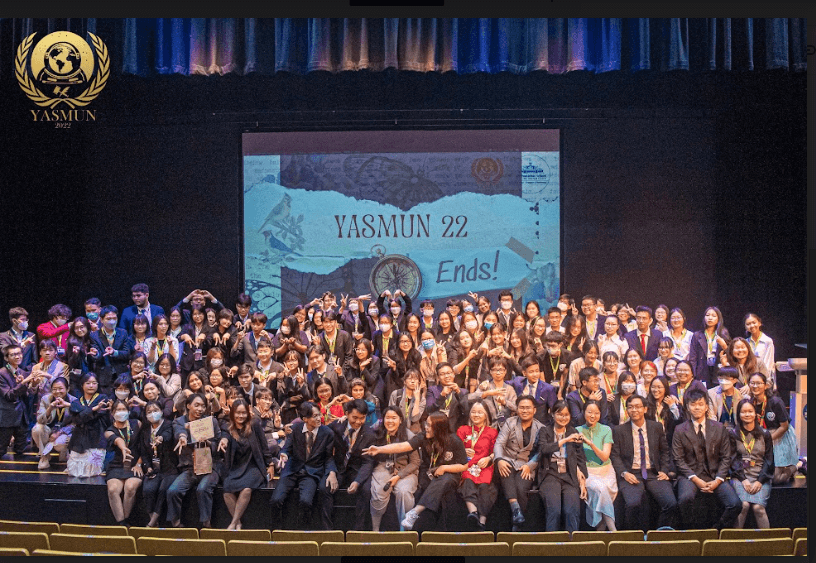 ISHCMC was thrilled to welcome back two graduates who were critical in the running of the event. Katie Dang, a proud Class of 2021 alum and Nguyen Trong Khang (TK), a proud Class of 2022 alum. As both the Secretary-General and Deputy Secretary-General respectively of YASMUN 2022, Katie and TK led a professional yet friendly event that allowed every participant to engage in various global issues that are incredibly pertinent to today's world.
On YASMUN's website, Katie describes how her journey started five years ago in Grade 8. "Being a shy and introverted person back then, the idea of giving a speech in front of a crowd was almost an impossible task. However the engaging and stimulating nature of MUN captivated me" she said. While honouring the hard work of numerous members of our community, Katie said, "our team would not have been able to run the event without the enthusiastic support from the relevant departments of ISHCMC".
The engaging and stimulating nature of MUN captivated me!

Katie Dang (Class of 2021), Deputy Secretary-General of YASMUN 2022
ISHCMC students have the opportunity to participate in the Model United Nations (MUN) from Grade 8 onwards. As an After School Activity (ASA), the MUN allows students in the Middle Years Programme and Diploma Programme to hone their skills in diplomacy, negotiation, critical thinking, compromise, public speaking, writing and research. In addition, the Model UN often provides the first entry point into international affairs and introduces students to the wide range of peace and security, human rights, development and rule of law issues that are on the UN agenda. The Model UN is a popular activity for students interested in learning more about how the UN operates, with hundreds of thousands of students worldwide taking part every year at all educational levels.
You can learn more about Model United Nations below:
For information about opportunities like Model United Nations at ISHCMC please contact our team at admissions@ishcmc.edu.vn