Some of our Studio 5 students recently put their design skills to the test as they participated in a student poster design competition. The contest aimed to select a winning poster to serve for the PYP Exhibition that takes place on June 14-16, with the theme of 'Sharing the Planet'.
The competition proved to be a big success as Studio 5 students participated with enthusiasm and put in a lot of effort.
They have all done a great job.
Ms. Emma – the Art Teacher commented.
As a result, choosing the winning poster for the PYP Exhibition was very challenging. Among such a talented pool of young artists, after a lot of deliberation, it was Isabella from 5B who stood out and won the competition with her outstanding and creative poster.
Isabella's innovative approach and out of the box thought process made her stand out. The inspiration for the poster came from a portrait of an eye her mom hung in her office when she was little. When asked about the meaning of the eye, Isabella stated:
Because you can't really predict what can happen in the world.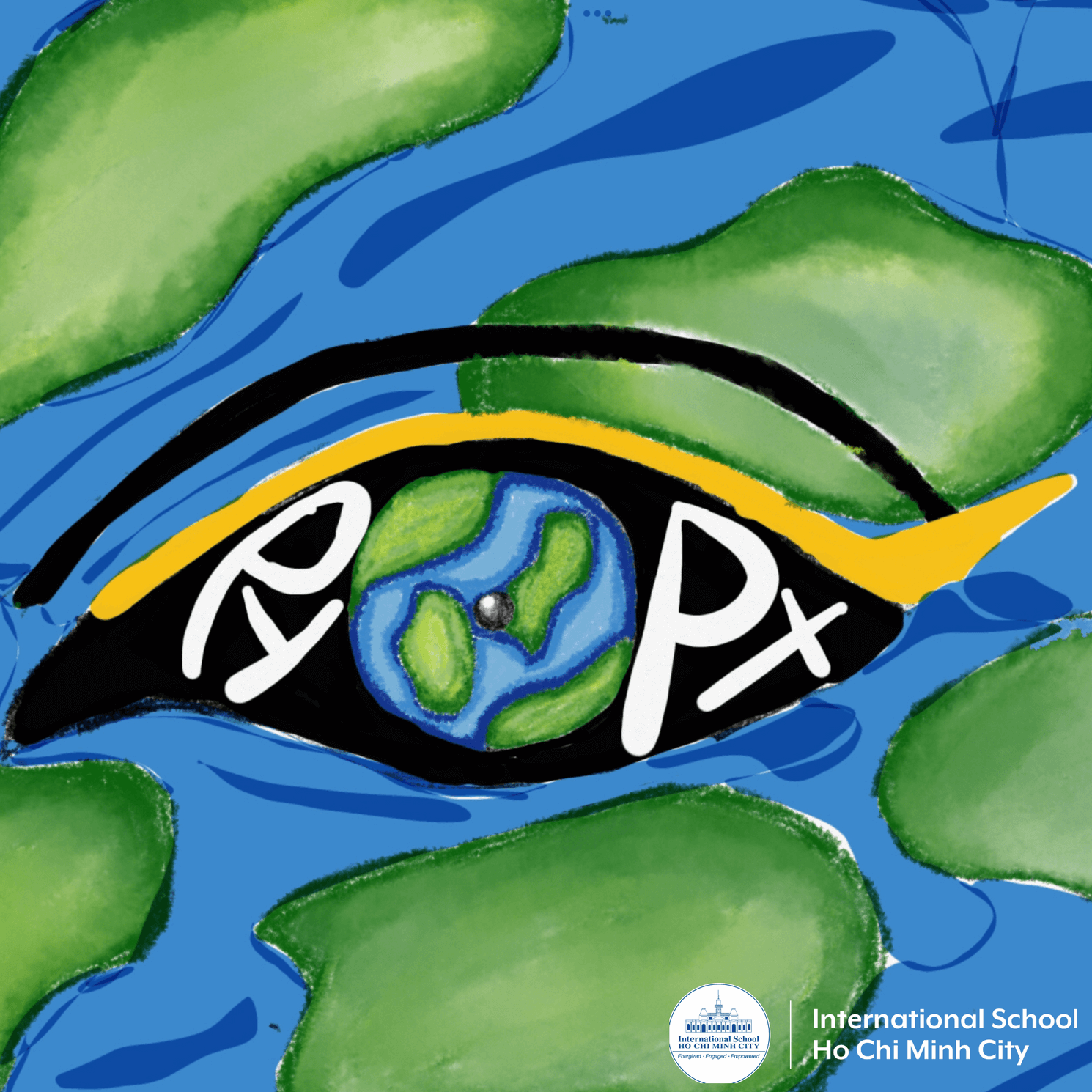 Her hard work and dedication paid off when she was announced as the winner.
I felt really proud of myself because I never thought that I would win the competition.
Isabella said.
She also found it an excellent opportunity to tap into the reality of design.
So that's what we wanted to do – a real world situation.
Ms. Emma, sharing on the competition idea.
Speaking about the poster contest, Rob Haggett, ISHCMC's Communications Manager and one of the competition's judges shared,
We were thrilled by the numerous entries and the enthusiasm shown by our students who participated in the competition. Everyone did a great job but a huge congratulations for Isabella for clinching the top spot with her unique design
A big thank you to Mr. Daniel and Ms. Emma for supporting this project, seeing students' designs being featured around the school has been fantastic and we do hope to provide more opportunities in the future to showcase our amazing young designers
Isabella's win in the Studio 5 poster design competition is a testament to the exceptional talent and skills of young artists in our schools. Congratulations, Isabella, and we look forward to seeing more of your incredible work in the future!