During last year's Festive Bazaar at our school, our Head of School, Mrs. Kim Green won a bicycle in a raffle. She generously donated the bike to Saigonchildren, our local charity partner at the event. We are delighted to share that this donated bicycle has since been delivered to Hoai Thuong, a diligent Grade 8 student studying at a local school in the Mekong Delta region. Thuong's family is facing financial difficulties, but with the delivery of this bicycle, she will be able to access education more easily.
The ability to travel is a critical factor in ensuring access to education, especially in rural areas. Many students like Thuong have to walk long distances to get to school. The provision of a donated bicycle can have a significant impact on their lives, making it easier for them to attend school regularly, avoid fatigue, and arrive on time. It's a simple yet effective solution that can remove significant barriers to education for financially challenged students.
Our donated bicycle is just one of the many ways in which individuals can help to support local charities and communities. By giving back to organizations that work tirelessly to make a difference, we can help to create positive and lasting change in our society. Through initiatives like this, we can turn small actions into outcomes that matter.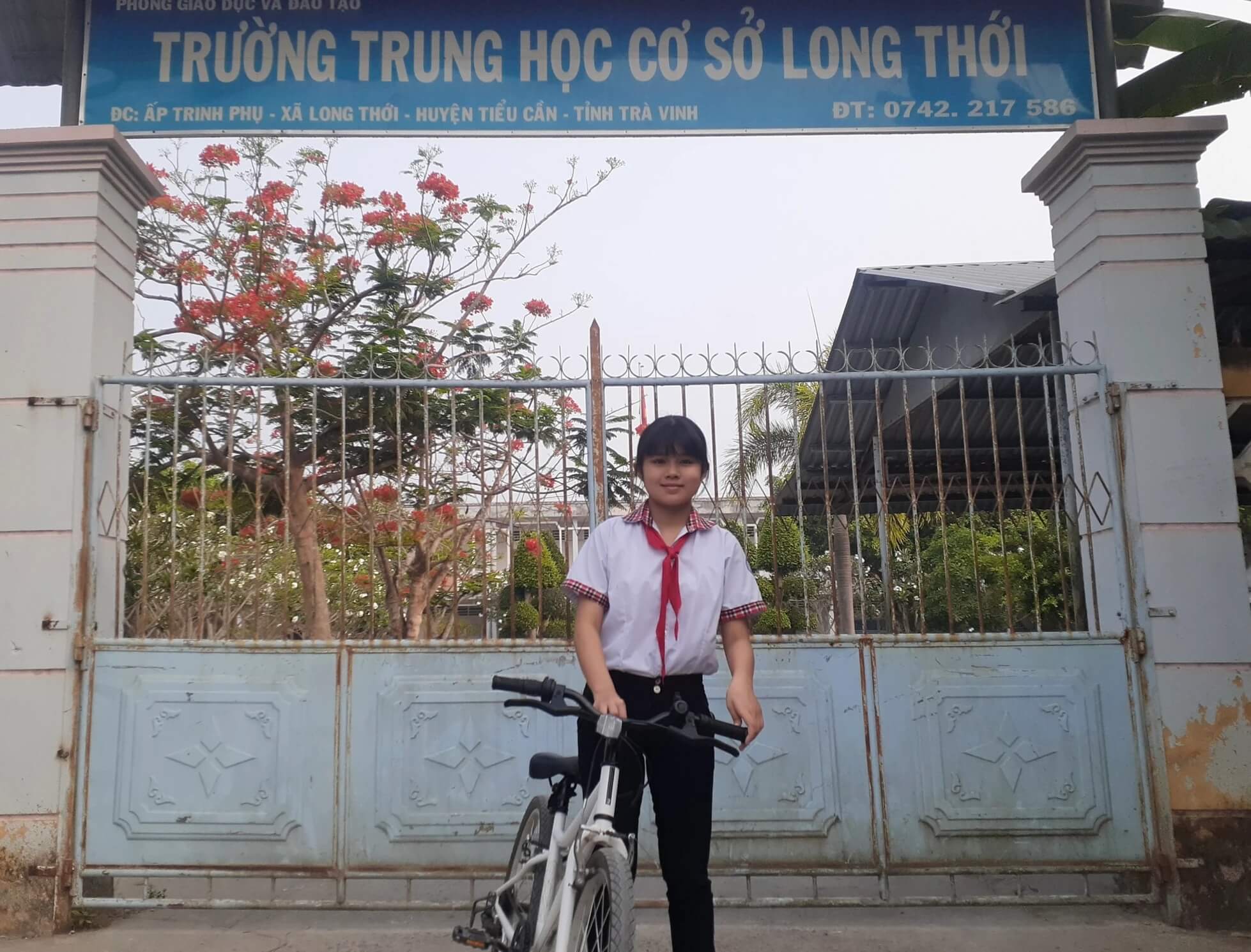 Saigonchildren has played a vital role in facilitating our donation, ensuring the delivery of the bike to Thuong. Their mission is to tackle poverty by providing education, training, and healthcare support to disadvantaged children and young people in Vietnam. The donated bicycle is just one of the many ways in which they achieve their goals, and we are proud to support their efforts as a charity partner.
In conclusion, Mrs. Kim Green's donated bicycle has made an important difference in the life of Hoai Thuong, enhancing her education access and improving the quality of her life. We encourage everyone to consider donating to causes and charities they care about to help support the local community. Every little bit counts and can go a long way towards creating meaningful change. Let's continue to work together towards a brighter future for all.
We hope to work with Saigonchildren with many more charity projects in the months / years ahead.