As one of the first and most respected international schools in Ho Chi Minh City, ISHCMC has a long tradition of providing excellent education to students from around the world. Our school is known for its globally recognized curriculum, culturally diverse student body, and highly qualified and experienced teaching staff. Parents choose to enroll their children in ISHCMC because they trust in the quality of our educational environment and the expertise of our teachers, who are all certified and experienced in delivering a globally-standardized curriculum. To learn more about the exceptional teaching staff at ISHCMC, please read on.
The role of international school teachers
At ISHCMC, we recognize the vital role that teachers play in the overall development of our students. Our highly qualified teachers are dedicated to guiding and supporting students on their learning journey. They act as mentors, providing encouragement, support, and inspiration to students. They are skilled observers, identifying students' potential and challenges, and fostering their talents and interests to help them improve in all areas.
Our teachers are experts in personalized approaches, tailoring their instruction to meet the unique needs of each student. Daily courses are presented in a variety of individualized learning formats, designed to not only help students understand the material better, but also to spark a passion for learning.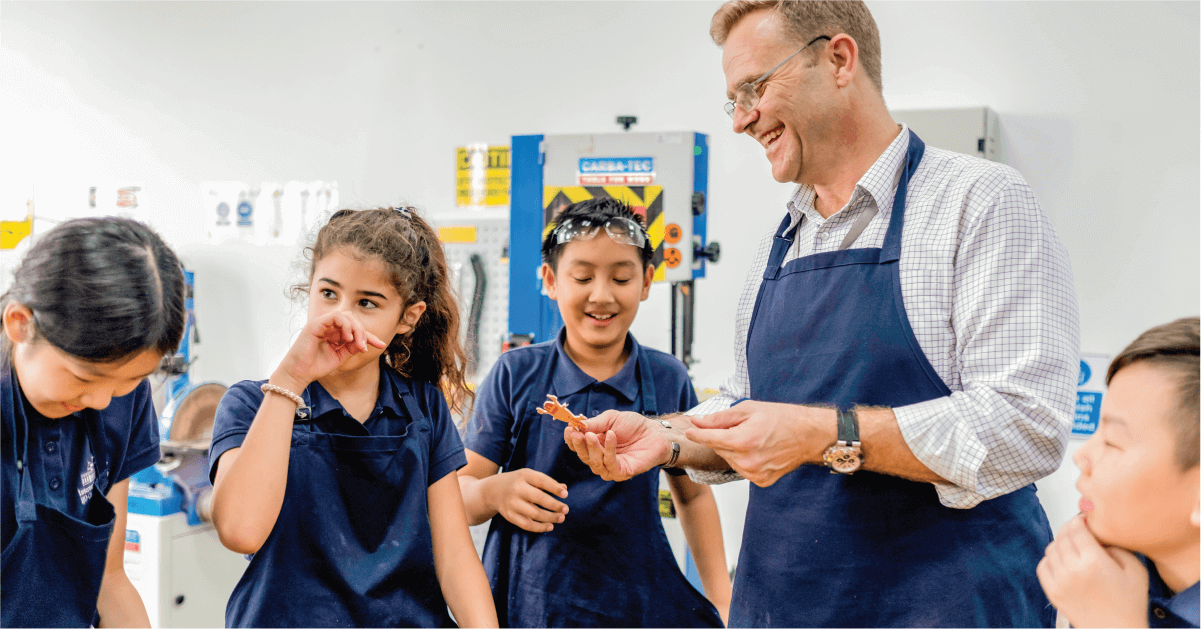 In addition to their teaching skills, ISHCMC teachers have extensive knowledge of teaching methods, classroom management, and student psychology. They are more than just educators; they are also role models who empower students to take an active role in their own learning and believe in their own potential. They are supportive friends, mentors, and guides for students, not only in terms of academics but also in terms of morals and character development.
Highly qualified and passionate teachers at International School Ho Chi Minh City (ISHCMC)
International School Ho Chi Minh City (ISHCMC) is one of the oldest and most respected international schools in Ho Chi Minh City, having been founded in 1993. As an International Baccalaureate (IB) World School, ISHCMC is accredited to offer the full range of IB programmes, including the Primary Years Programme (PYP), the Middle Years Programme (MYP) and the Diploma Programme (DP). This specialized IB curriculum is designed to provide students with rigorous academic standards and a comprehensive approach to education.
The IB programmes offered at ISHCMC are tailored to not only improve students' academic achievement, but also their overall development. The instructional strategies and resources used by ISHCMC, in conjunction with the IB programmes, are designed to help students prepare for the challenges of a rapidly-changing and interconnected world.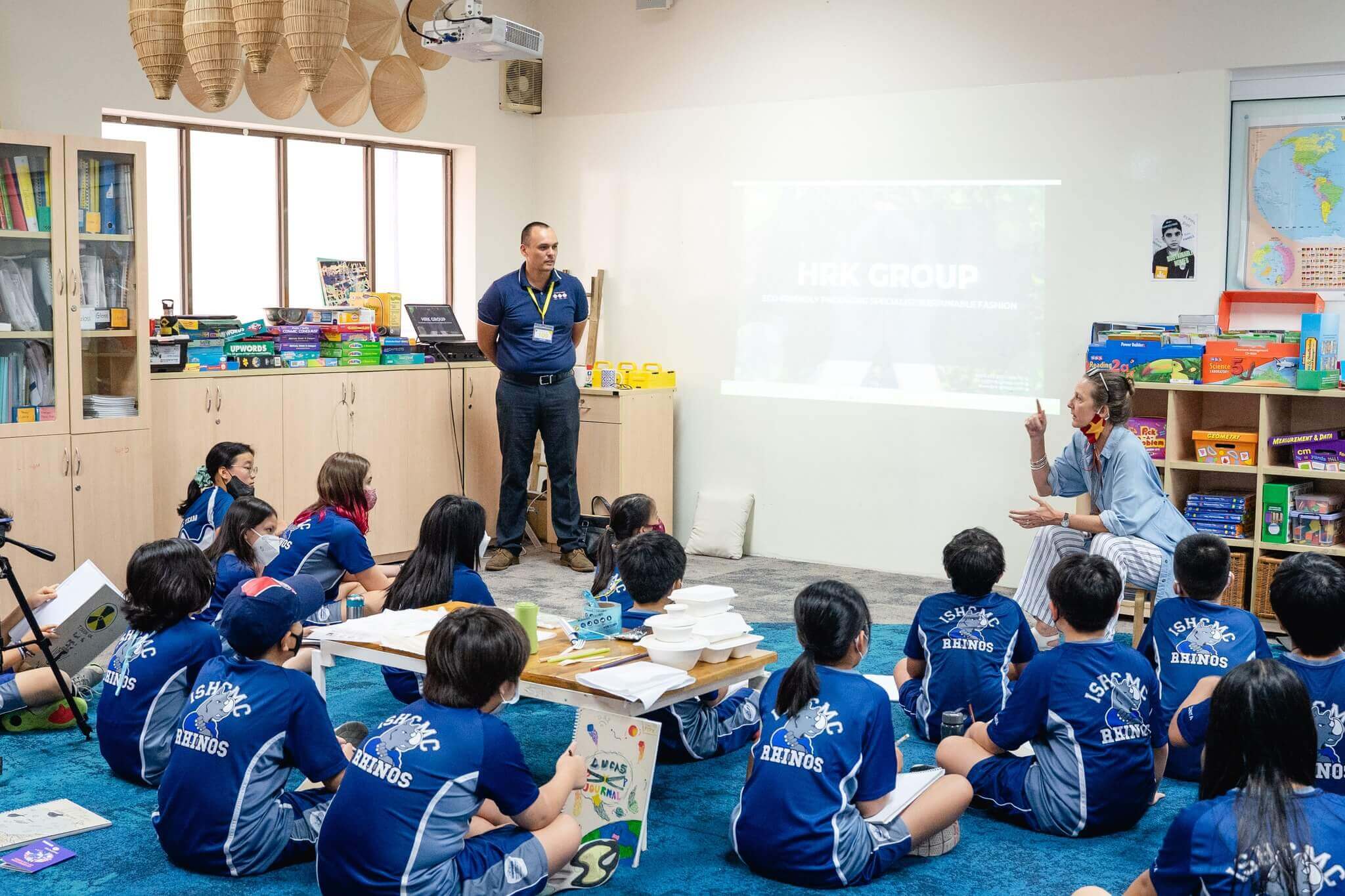 ISHCMC places a strong emphasis on the quality of its educators and instructors. Our teachers are highly qualified, holding international degrees and certifications from prestigious institutions such as Miriam College, the University of Nottingham, and the Sligo Institute of Technology. These degrees and certifications include the Making the PYP Happen Certificate, the TESOL Certificate, the Child Protection Certificate for International Schools from the British Council of International Schools, and the Postgraduate Certificate in International Education (PGCE).
To ensure the safety and well-being of our students, ISHCMC has strict hiring procedures, including background checks and industry-wide requirements for the education sector, as well as specific criteria for international education. In addition to this, our teachers receive regular training in child psychology, interacting with children, safeguarding and child protection programs, and emergency medical procedures, to ensure that they are equipped to handle any situation that may arise.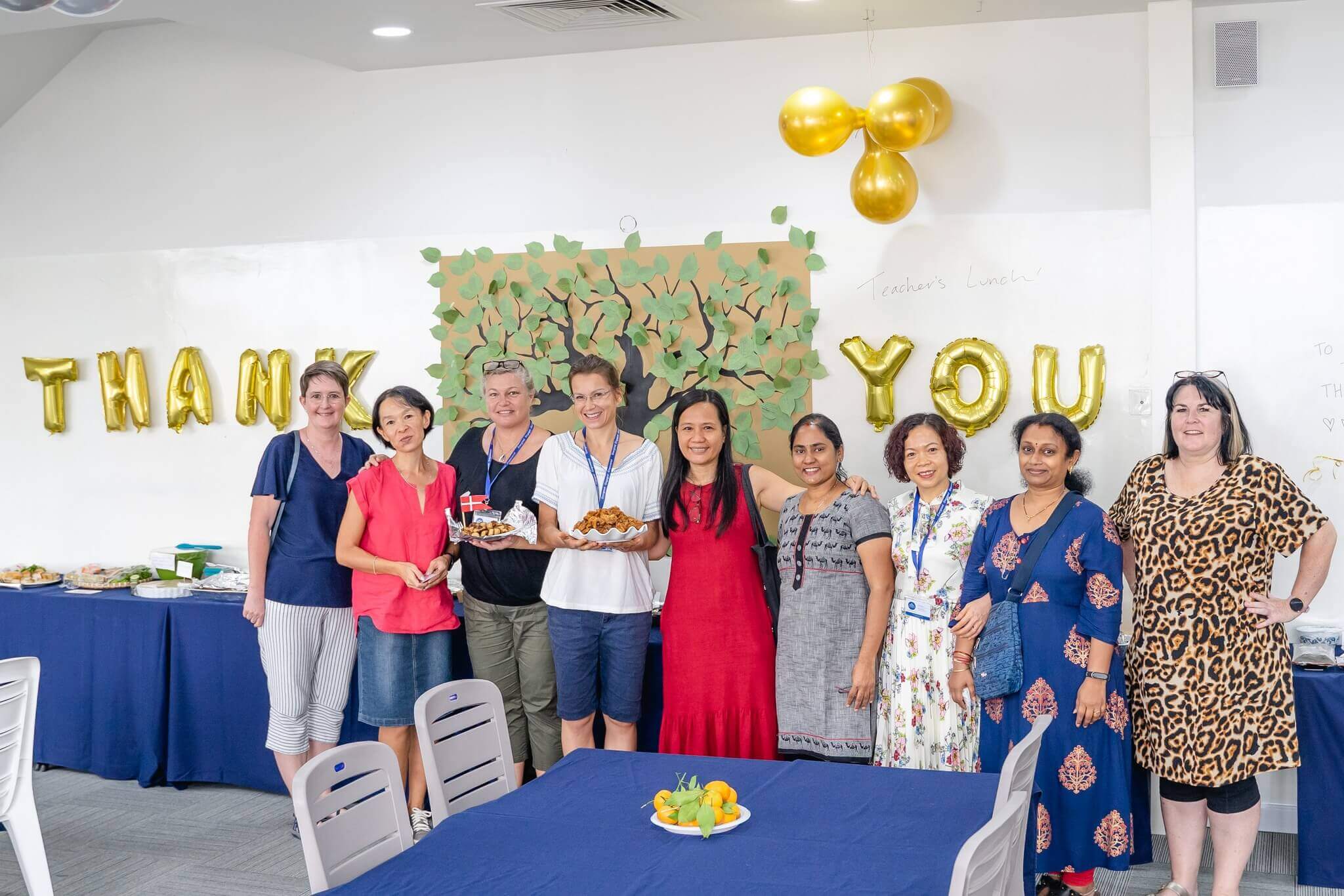 At International School Ho Chi Minh City (ISHCMC), our teachers come from over 33 different countries, creating a diverse and international learning environment for our students. This allows our students to learn about and appreciate different cultures from around the world, fostering a global mindset.
Our school is also known for its modern and advanced facilities, rigorous International Baccalaureate (IB) program, and highly qualified and experienced teachers. These dedicated educators have a long history of successfully guiding and developing our students.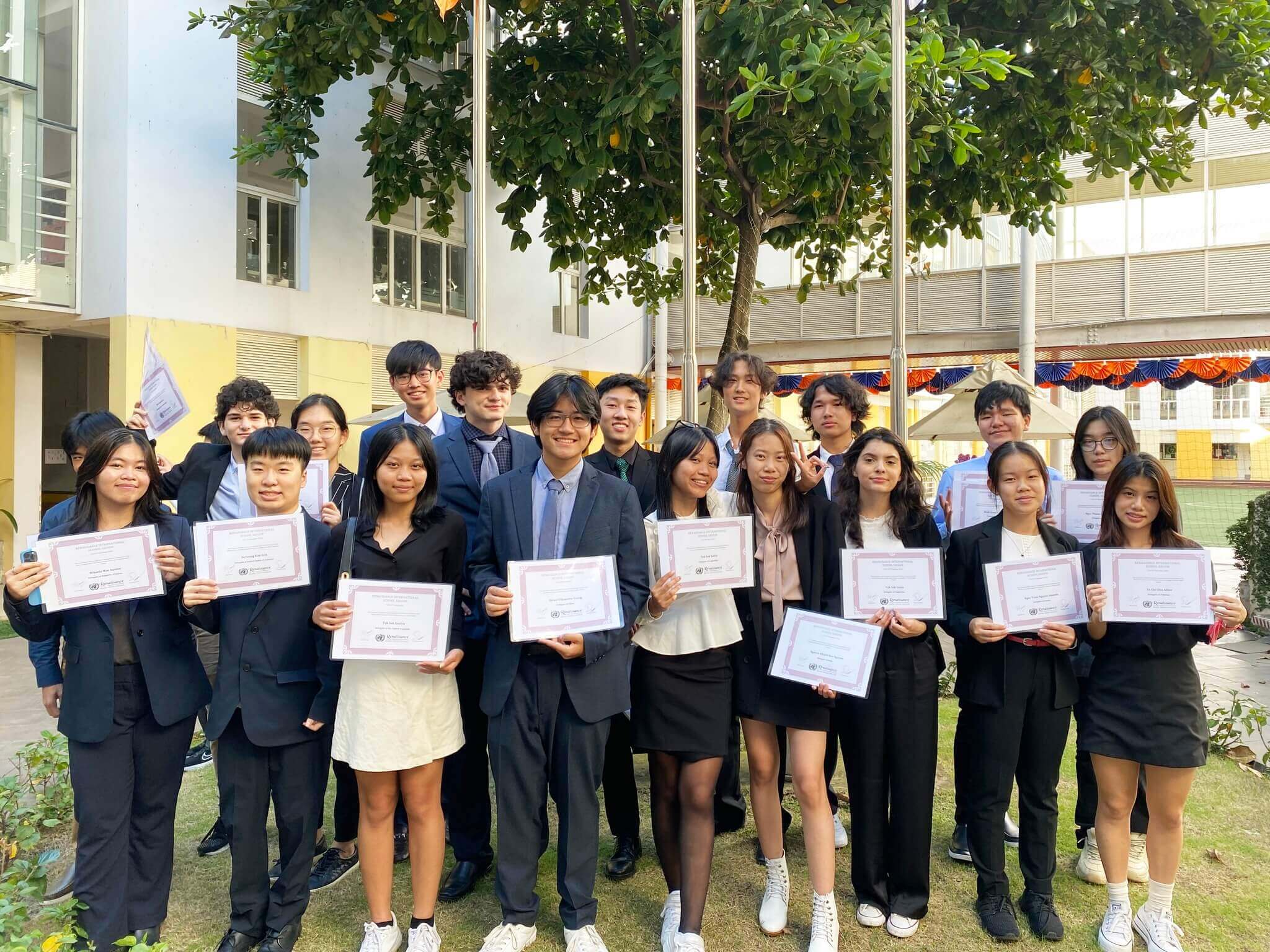 Thanks to the support, encouragement, and expert knowledge provided by our teachers, many of our students have achieved their academic goals. In fact, 100% of students in ISHCMC pass the IB diploma each year. Additionally, our school has a 100% graduation rate and our graduates are accepted into some of the top universities and institutions in the world, such as Brown University, the University of Oxford, The University of Melbourne, Seoul National University, and the University of Toronto.
ISHCMC is one of the most prestigious IB international schools in Ho Chi Minh City. Its reputation is built on the effective teaching strategies, modern facilities, advanced infrastructure, and a team of experienced and highly qualified teachers. With the internationally-standardized IB curriculum and the dedication of our teachers, you can be confident that your children will receive an international education with the most appropriate individualized approach.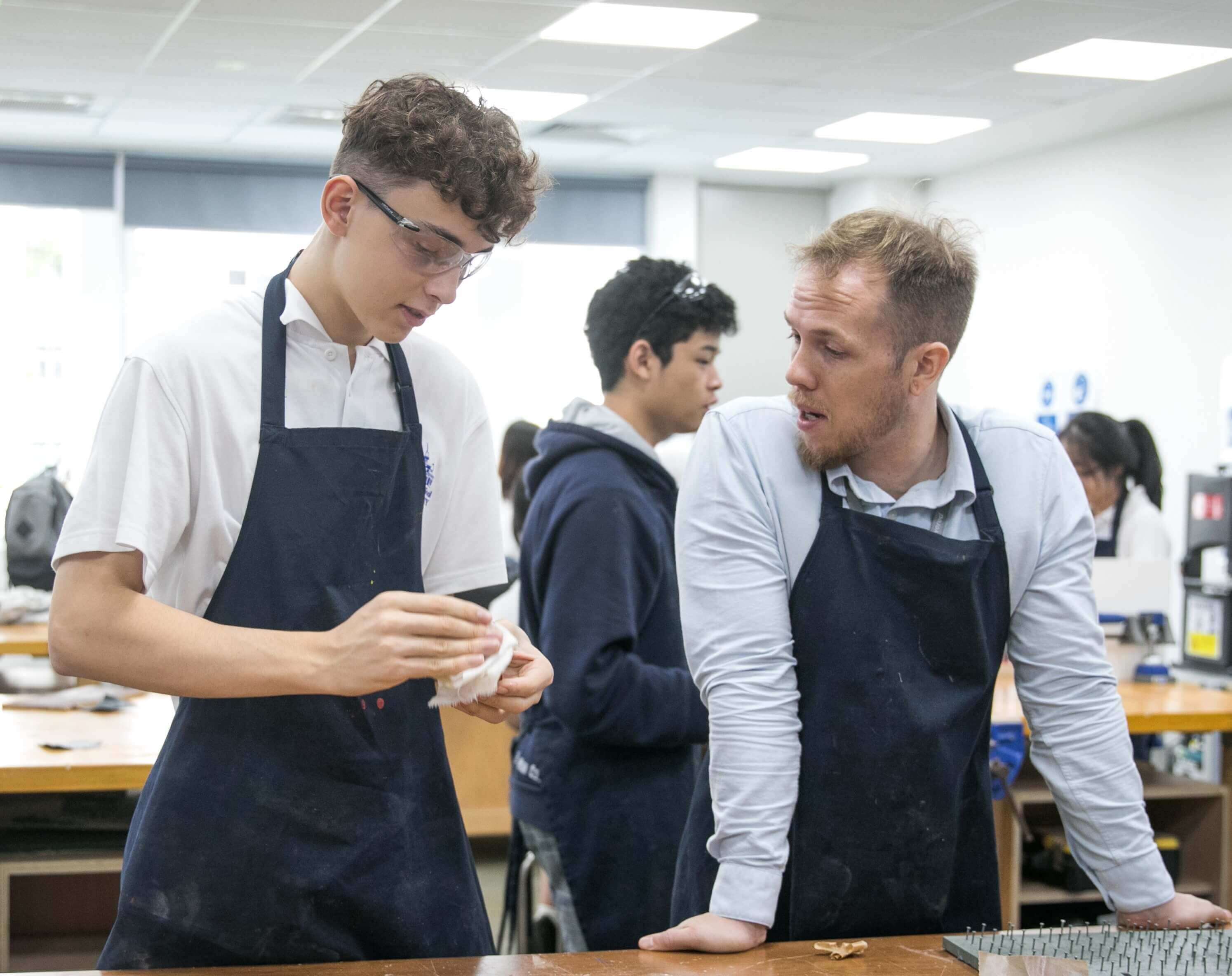 International School Ho Chi Minh City always welcomes parents and students to visit the school and meet our international school teachers. For more information, parents can schedule a personalized virtual tour or contact the ISHCMC Admissions Office via:
Phone number: +84 (28) 3898 9100
Email: admissions@ishcmc.edu.vn
We look forward to helping your child reach their full potential.