Parents always want their children to have a great learning environment to achieve high academic goals and form good characters. With good programs and facilities, international schools provide a learning environment for children to develop comprehensively. As a result, many parents prefer to send their children to an international school. But they ponder the question: What is an international school? What are the benefits of an international school for students? We will answer these questions in the article below. Let's scroll down and explore them!
What is an international school?
An international school emphasises education in a global context. International schools frequently teach a curriculum that differs from the host countries. They teach both local and expat kids.
Many international schools are opening up in Vietnam and Ho Chi Minh City. Twenty years ago, there were only a handful of schools specifically for kids of other nationalities. As a result of globalisation, Vietnam has seen an increase in foreign schools like the International School Ho Chi Minh City (ISHCMC).
Many of Vietnam's international schools follow high international standards for education and implement established curricula from prestigious organisations to create a solid foundation for their students. There are two primary categories of international education offered by schools: monolingual and multilingual. The educational standards of developed nations like the United Kingdom, the United States, Australia, etc., informed the construction and design of both.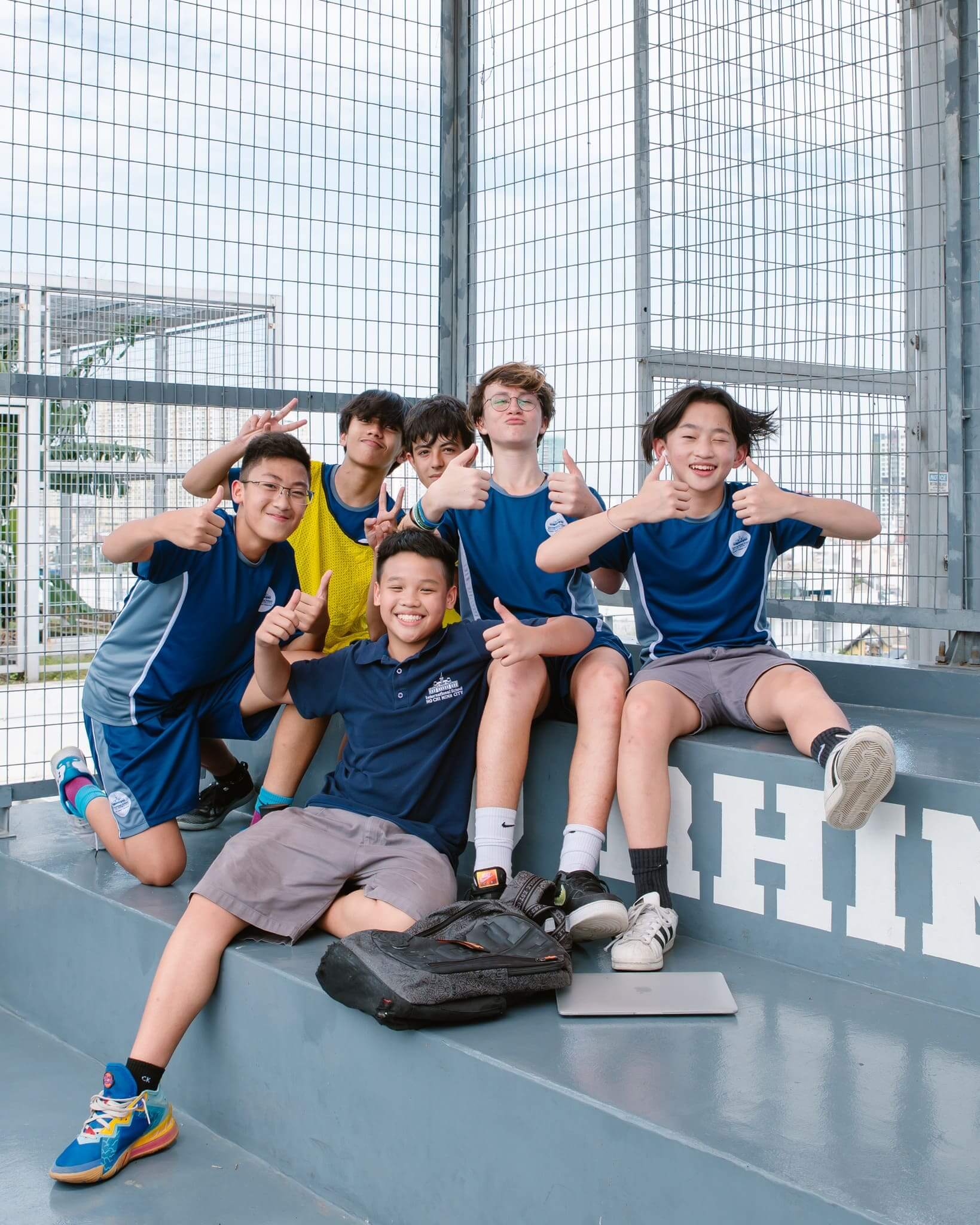 What makes a school truly international?
The International Association of School Librarianship (IASL) established definitional criteria for what constitutes a genuinely international school in 2009.
An internationally recognized curriculum is a critical differentiating factor of international schools. Because international schools offer programs in English and teach mindset skills, it's simple for a child to switch between different foreign schools. The diploma and certificate students get will also be recognized internationally.
Among these international curricula are the International Baccalaureate (IB), International General Certificate of Secondary Education (IGCSE), International Primary Curriculum (IPC), and so on. International curriculum emphasises students' ability to communicate in a second language and develop their soft skills. Global educational institutions such as CIS, IBO, North Eastern ASC, etc., also recognize the quality of education provided by international schools.
Top 6 best IB International Schools ranking 2022 in Vietnam
The International Baccalaureate (IB) Programme is one of the most well-known international curricula. Because of its rigorous academic standards and holistic approach to education, IB learners can improve their knowledge and personal growth. Through this program, students can enhance critical thinking, confidence and research skills. After graduating, IB Diploma gives students more advantages to apply to top colleges anywhere globally.
Multinational and multilingual students
International schools enrol students from many countries and cultures, so they have more diverse students than local schools. This variety allows students to obtain valuable insights into various countries and cultures.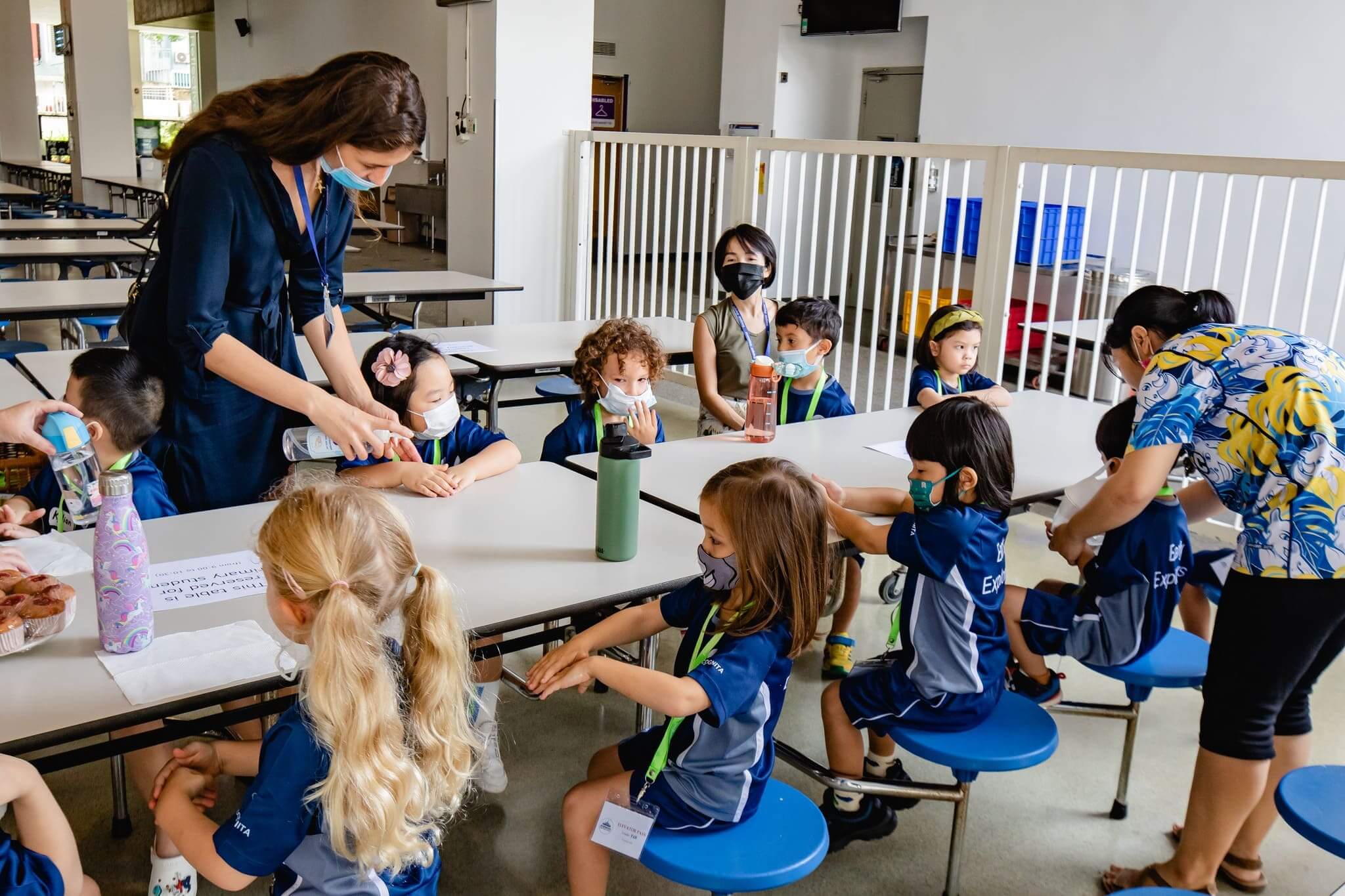 Teachers from around the globe
Teachers in international schools are native English speakers or people from other countries with TESOL, TEFL, or CELTA certifications recognized worldwide. International schools usually hire the best teachers from different countries to teach from different points of view.
Outstanding Facilities and Support System
International schools are well-known for their first-rate facilities. They have the best classrooms, places to play sports and games, basic amenities, personalised equipment for kids with special needs, places to do outside school, temperature control, and so on. International schools can provide students with a safe and balanced global learning environment.
Students can get the skills they need to succeed in a globalised world by regularly attending international workshops and seminars. They also make friends with people in different cultures and approach many cultures. Students who learn these skills will have a better chance of getting the jobs they want after graduation.
Personalised education and counselling
International schools are always coming up with new ways to personalise the classroom to serve their students better. They are helpful for every single learner. They care about the well-being and happiness of their students. They also have counselling services to help students in improving their study path.
Benefits of an international school
Currently, many parents send their children to international schools. This type of school is preferred by parents as international schools bring many benefits to the development of children. Let's take a look at 4 significant advantages provided by international schools.
1. International schools encourage a global perspective
In an increasingly globalised society, it is more crucial than ever for children to comprehend the larger world and cultivate a global perspective. When studying at international schools, students will be equipped with essential skills and knowledge for becoming global citizens. These are also diverse environments where students can interact with other children from around the world. Moreover, dedicated teachers with a broad range of cultural expertise will help enhance students' knowledge.
2. International schools help students overcome language barriers through global education
Since English is often the primary language at international schools, it will be easier for your child to overcome the language barrier. Your child will transfer more smoothly to a new life in a foreign country if they can communicate well in English.
3. The educational programme meets worldwide standards and is widely recognized
This benefit is an important consideration when choosing a school for your children. Besides providing students with globally recognized education and certifications, an international curriculum will allow them to transfer to another school or even another country. For example, about 5000 international schools from over 150 countries offer the International Baccalaureate (IB) programme. Therefore, sending your child to an international school providing the IB programme will be better than others providing the GCSE or A-Level exams. In addition to the convenience of transferring schools, the IB curriculum is famous for its emphasis on developing students' critical and independent thinking, which are important skills for globally-aware students.
4. International schools encourage dynamic student communities
Students at international schools are in a vibrant community. They always receive enthusiastic support from friends, teachers, and school staff. International schools also regularly organise many activities for students to interact, make friends, and discover other cultures. Through these events, students will become more active and confident. Moreover, their soft skills and knowledge are also considerably enhanced.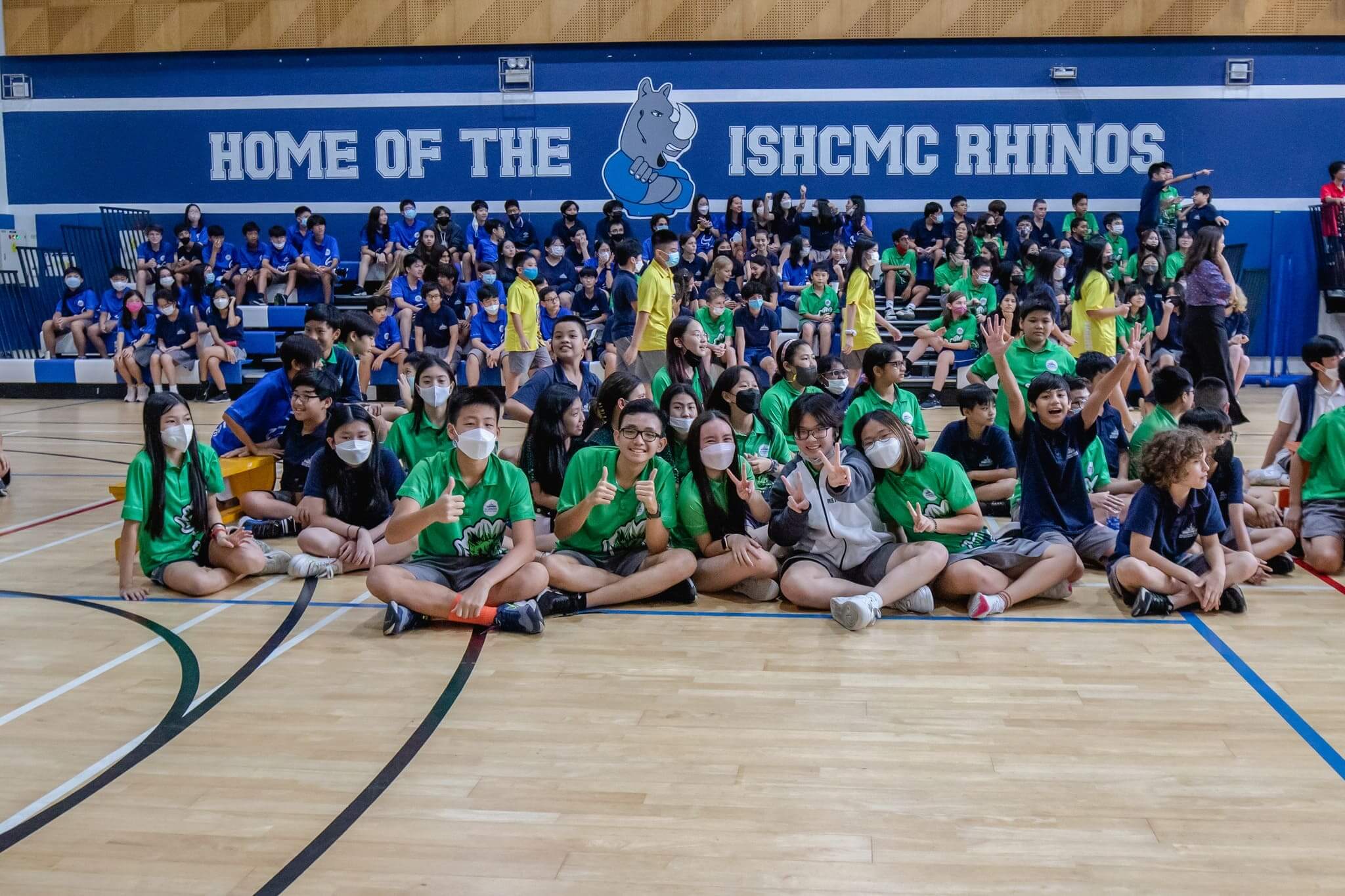 Reasons to choose an international school
One of the reasons to send your child to an international school is that advanced education will push them to develop to their full potential. The study programme at an international school will mix theory, practice and practical experience. Therefore, students will have less academic pressure.
Modern facilities are one of the strengths of the international school: most schools are equipped with the most modern equipment and many facilities such as swimming pools, dining rooms, etc. Thanks to these investments, students will have more chances to apply what they have learned in real life. Thus, students actively improve their knowledge.
High-quality teachers are another reason you should send your child to an international school. All teachers undergo a rigorous recruitment process that requires professional certification and teaching technique.
In summary, the international school offers a learning environment meeting international standards, as well as a top-notch curriculum, convenient facilities, and highly experienced teachers. In the international school environment, your child will develop to their fullest extent.
International school Ho Chi Minh City (ISHCMC)
Established in 1993, ISHCMC is one of the best international schools in HCMC. ISHCMC is also the first International Baccalaureate (IB) World School in HCMC to offer the entire IB Curriculum: the International Baccalaureate Primary Years Programme (IB PYP), the International Baccalaureate Middle Years Programme (IB MYP) and the International Baccalaureate Diploma Programme (IB DP). In addition, this international school has been fully accredited by two prestigious international organisations (CIS and NEASC).
As a result, many ISHCMC graduates have achieved their academic dreams at some of the top universities in the world (Brown University, the University of Oxford, Australian National University, Seoul National University, The University of Melbourne, Cornell University, EHL Hospitality Business School, etc).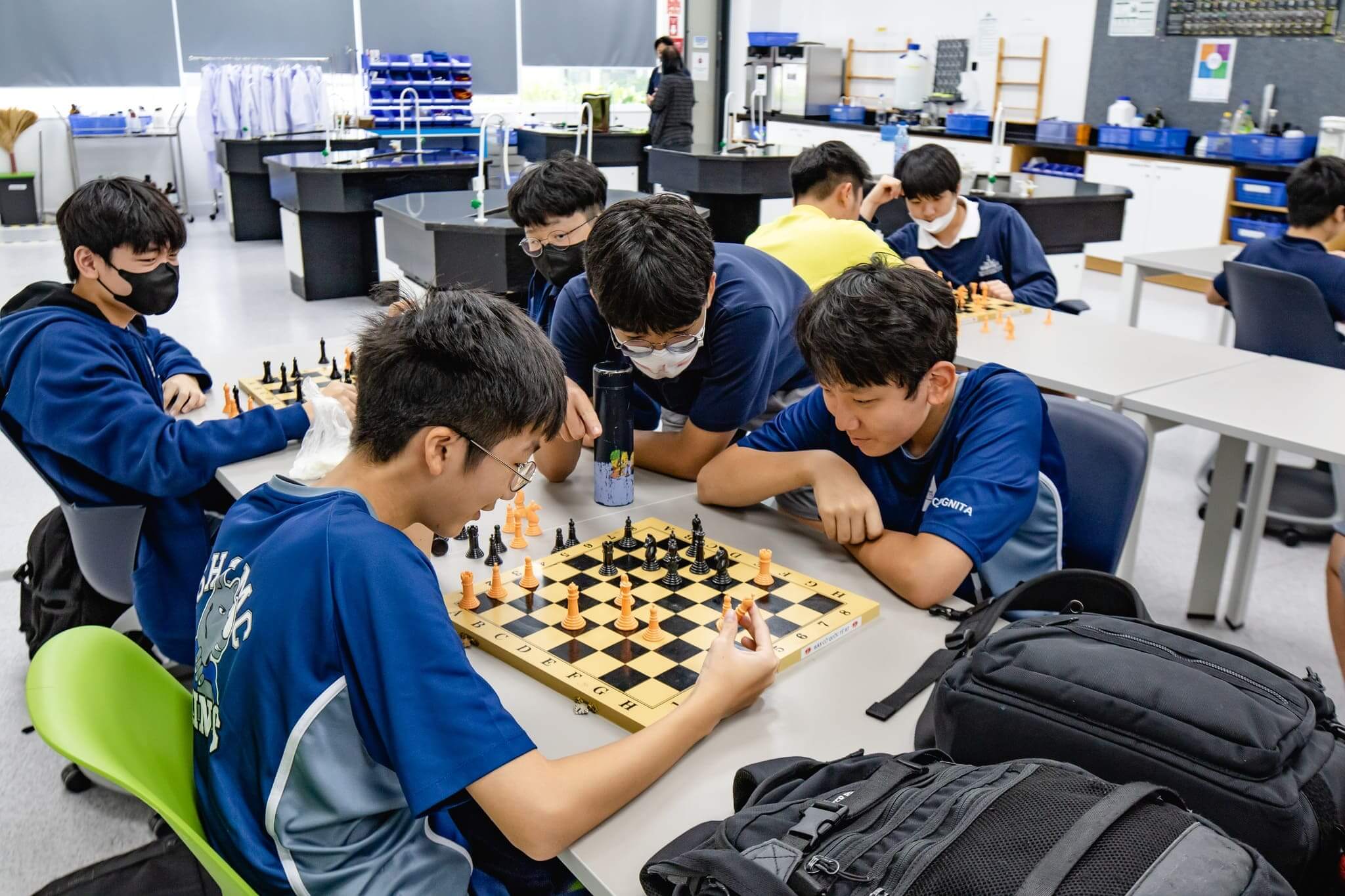 ISHCMC is known as the best option for international students because of its dynamic global environment, appropriate teaching methods and IB teaching-certified teachers. With all the advantages and benefits provided by ISHCMC, this international school is the ideal learning environment that you should choose for your child.
The above article provides essential information about international schools as well as the benefits of this multicultural learning environment. Hope you can find the best international school for your child.