The Stingrays team from ISHCMC proudly participated in the UNIS Swim Invitational held in Hanoi last weekend. The team displayed outstanding levels of performance, securing both first and advanced positions in several categories and winning numerous medals. The event was a showcase of enthusiasm, challenge, and heroic performances by our talented swimmers, who improved their results and gave their best efforts. It is worth noting that some of our Stingrays were able to enhance their results by more than 8 seconds, a testimony to their hard work and dedication.
We extend our heartfelt congratulations to all our Stingrays team champions who delivered excellent performances, leading them to win the first positions in the Swim Invitational.
Minh Tri secured the 2nd position in the under-8 boys category. Lucy proved to be a star by winning the 1st place in the 9-10 girls' category. Francesca, in the same category, earned a respectable 2nd place. In the 9-10 boys' category, Kai made an admirable improvement to place a well-deserved 3rd position. Seoyoon showcased an impressive performance, winning the 1st place in the 11-12 boys' category.
The 13-14 girls' category saw an excellent performance by Enna, who secured a well-deserved 1st place. NamYoon distinguished himself in the 13-14 boys' category, also emerging as the 1st place. Joel won the 3rd position in the same category. Kennedy displayed an exceptional performance, winning the 1st place in the 15 & over girls' category.
We take this opportunity to express our deep gratitude to the ISHCMC community, parents, and everyone who supported our brilliant Stingrays team during the UNIS Swim Invitational. Special thanks go to the swimmers themselves, who gave their all throughout the competition. The achievements of our Stingrays team in the UNIS Swim Invitational stand as a testament to our commitment to excellence in sports. At ISHCMC, we continue to support our young athletes in achieving their dreams and excelling in the sports field.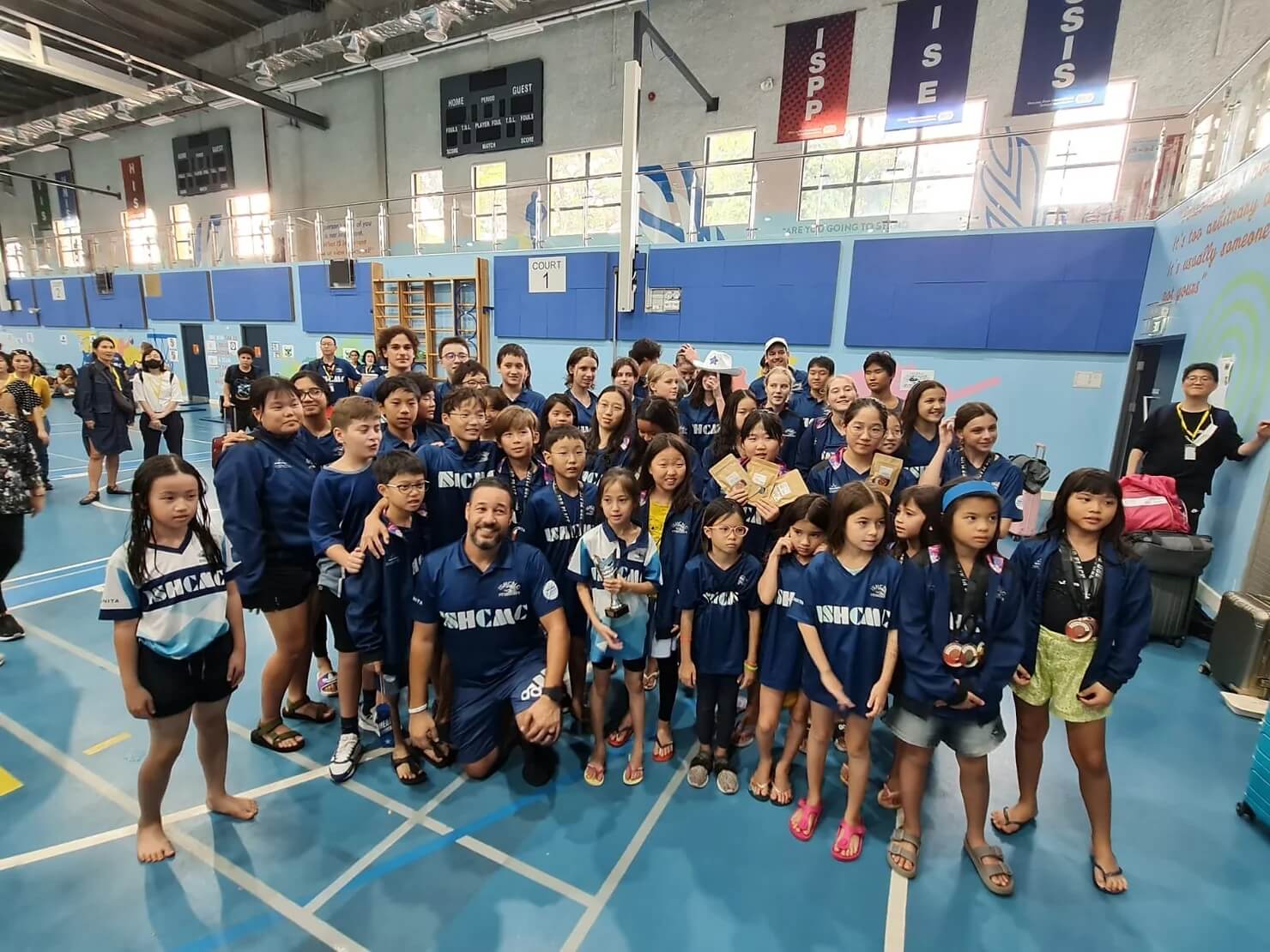 Aquatics Team
---