Are you looking for an international secondary school in Vietnam? Read the following article for more info about lists of international secondary schools providing top-tier education.
1. International School Ho Chi Minh City (ISHCMC)
ISHCMC is known as one of the best international schools in Vietnam of the prestigious Cognita Group, providing education for children from 2–18 years old. ISHCMC is the first International Baccalaureate (IB) World School in Ho Chi Minh City offering three IB programmes – Primary Years Programme (PYP), Middle Years Programme (MYP) and Diploma Programme (DP). This school is also officially recognized by the Council of International Schools (CIS) and the New England Association of Schools and Colleges (NEASC), two of the most famous international groups. Until 2022, there are two campuses of ISHCMC, one in An Phu Ward (preschool to age 11), and one in Thao Dien Ward (ages 12–18).
Comparison of International School Ho Chi Minh City and ISHCMC-AA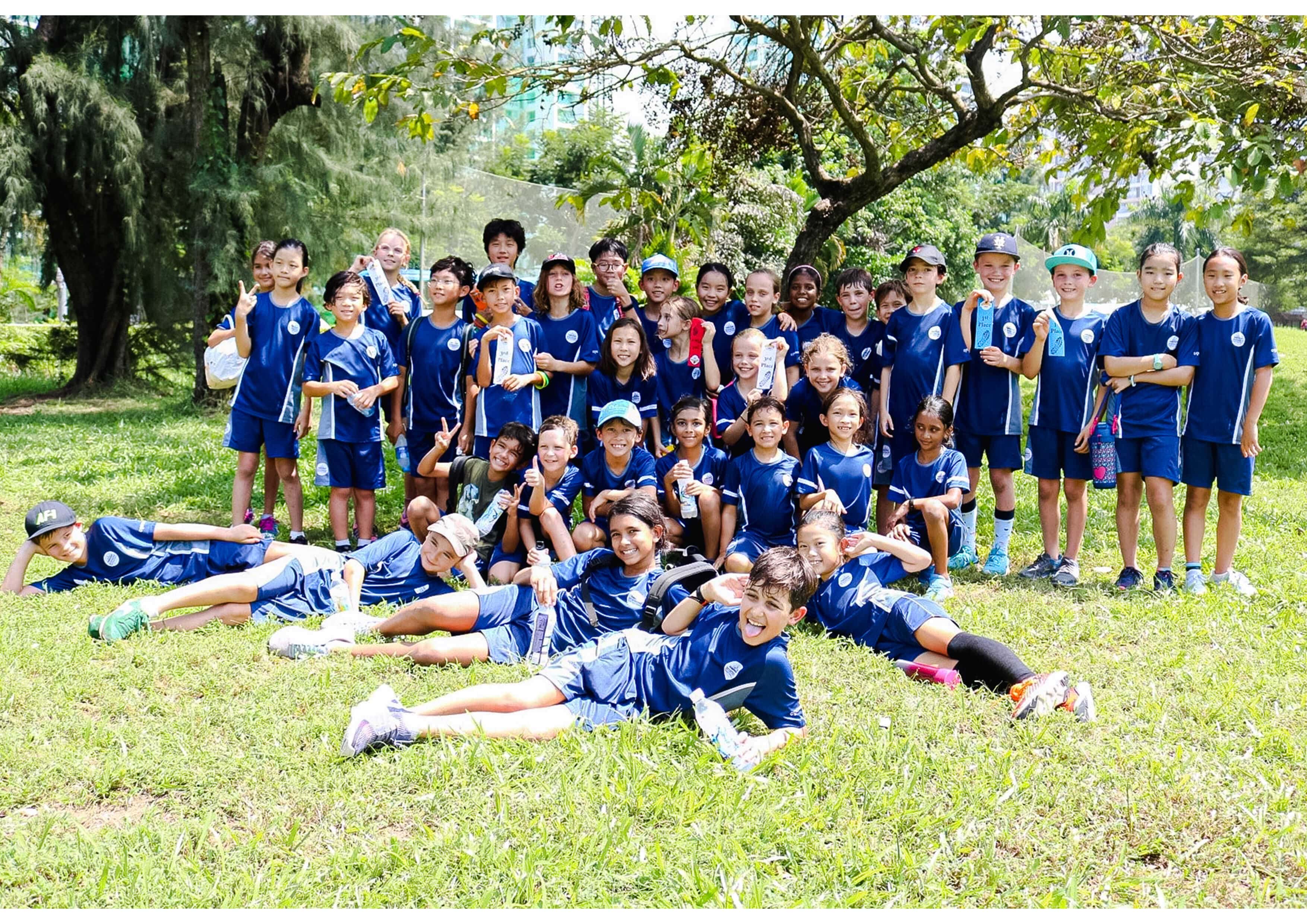 International School Ho Chi Minh City – Secondary Campus was built in 2018. This international school campus offers a high-quality curriculum for children grades 6 -12. Understanding students' requirements at different ages, the secondary campus at ISHCMC provides two distinct programmes: International Baccalaureate Middle Years Programme (IB MYP) for 6th–10th graders and International Baccalaureate Diploma Programme (IB DP) for 11th–12th graders.
Students in grades 6–10 at ISHCMC participate in an integrated education that includes a variety of subjects from the International Baccalaureate Middle Years Programme (MYP). This programme is intended to prepare students for the rigorous curriculum of the Diploma Program, which will commence in grades 11 and 12.
With 11th and 12th graders, ISHCMC provides three different pathways to satisfy the needs of each student. Before the curriculum selection, there is a meeting between the school, parents, and students. In this meeting, the school will inform them about each curriculum and its advantages. ISHCMC's representatives also give some recommendations based on students' goals to assist them in finding the most suitable programme.
ISHCMC High School Diploma: This qualification is comparable to the North American High School Diploma and is accredited by the Council of International Schools.
IB Courses (including IB Diploma Programme & ISHCMC High School Diploma): This pathway offers part of the ISHCMC High School Diploma and IB Diploma Programme. IB Courses pathway is flexible for students aiming for the ISHCMC diploma and IB courses. After graduation, students will gain the ISHCMC High School Diploma as well as some individual IB courses for university admission. 
IB Diploma Programme: This pathway is chosen by almost all students in ISHCMC pursuing the full IB Diploma. This Diploma Programme (DP) curriculum contains 6 subject groups and the core courses, namely: Theory of Knowledge (TOK), Creativity, Activity, Service (CAS), and the Extended Essay (EE). If students finish this 2-year programme and pass all the assessments, they will gain an IB Diploma from the International Baccalaureate Organisation (IBO). This IB Diploma gives students advantages when applying to any university in the world. To learn more about this Diploma Programme, please take a look through ISHCMC Secondary School Curriculum Guide.
ISHCMC also offers various college and university counselling services to help students plan for the future. ISHCMC counsellors assist students in finding colleges and universities that best suit their individual needs.
Beyond the curriculum, ISHCMC offers multiple after-school activities (ASAs), such as claymation, kungfu, violin, skating, economics & business club, band, orchestra, string ensemble, choir, etc.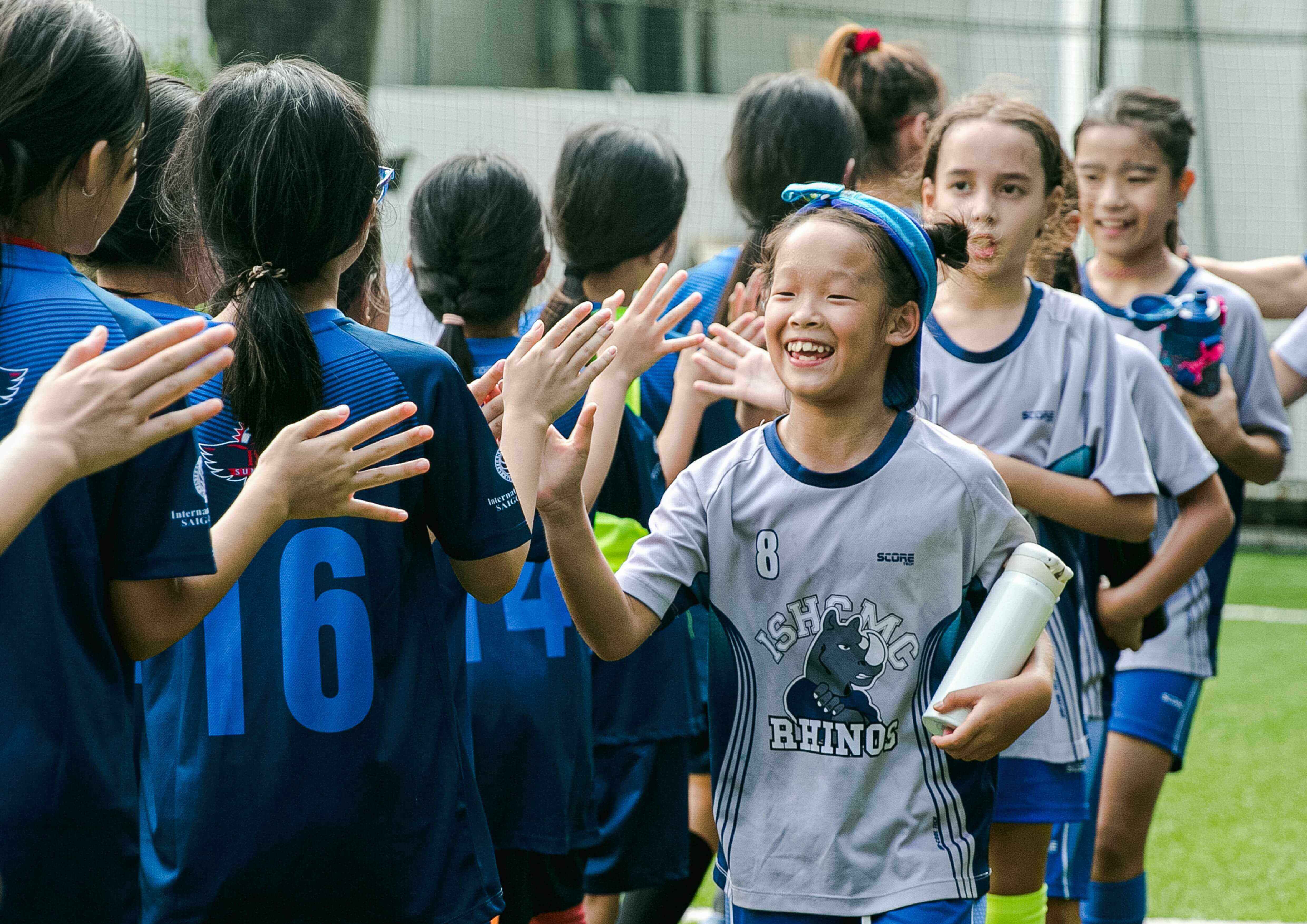 2. International Secondary School In Hanoi Vietnam (UNIS)
UNIS Hanoi is a non-profit educational organisation that promotes holistic development for children in preschool through high school. Established in 1988 by UNDP, the school serves children of UN employees and others from the local community.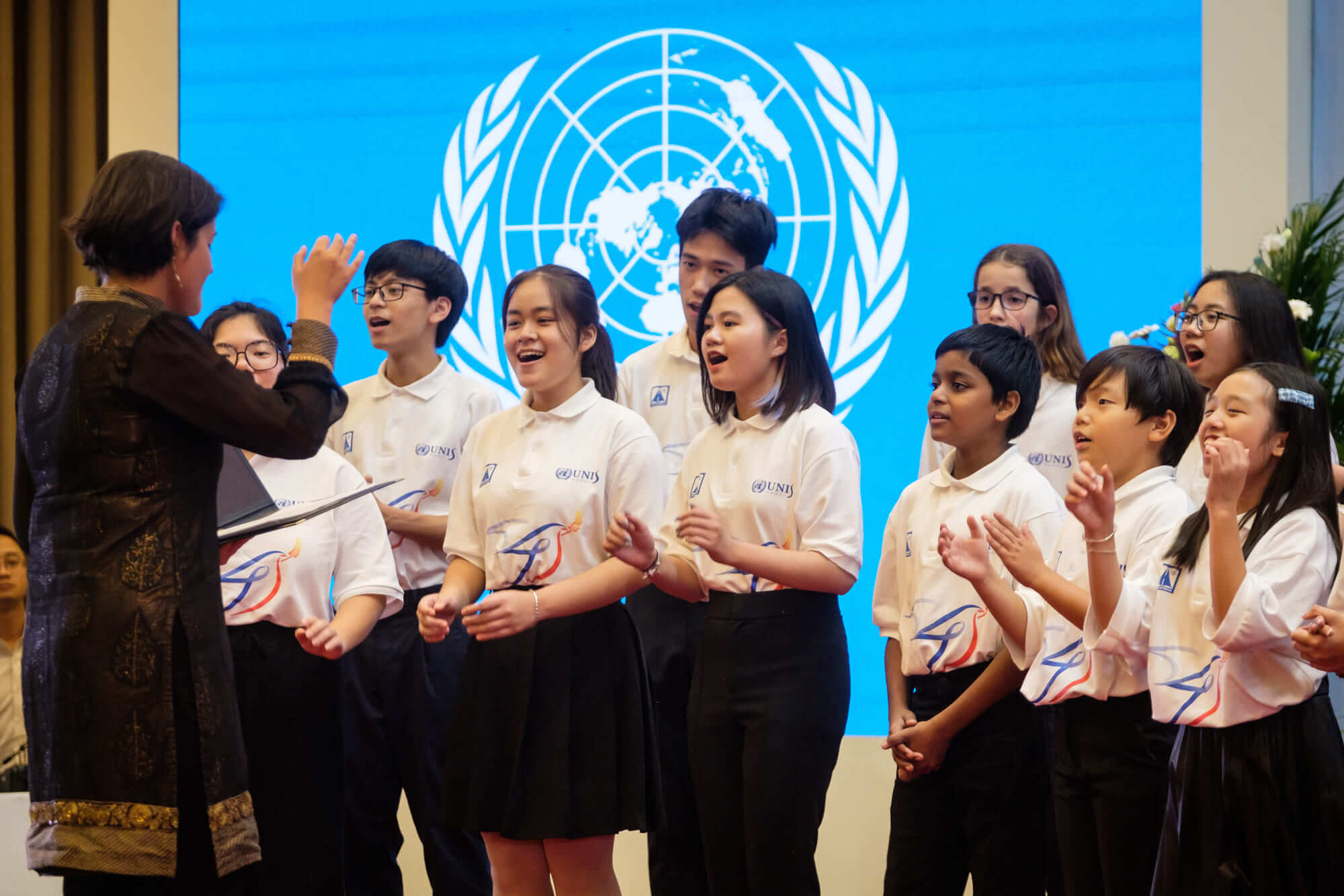 UNIS Hanoi offers classes for students in both elementary (3-11) and secondary (12-18). Like ISHCMC, UNIS is authorised by the IBO to provide three IB courses (PYP, MYP, and DP). At UNIS Hanoi, all students have the opportunity to take part in the International Baccalaureate Diploma Programme.
UNIS Hanoi's core curriculum is reinforced with lessons in foreign and native languages, the arts, physical education, and English as an Additional Language. At every grade level, UNIS Hanoi provides programmes to help students and give them advice on learning.
3. British International School Ho Chi Minh City (BIS HCMC)
Located in Ho Chi Minh City, Vietnam, the British International School Ho Chi Minh City (BIS HCMC) offers an international education under the British system. Founded in 1997, BIS HCMC was named Tiny Tots, a Kindergarten. Now, the school expanded three campuses in Ho Chi Minh City (Saigon), including Primary campus, Secondary campus, and Early Years & Infant Campus.
Each campus's educational curriculum and campus facilities will be designed differently. The secondary curriculum of British International School Ho Chi Minh City is divided into three sections, including Key Stage 3 (Years 7-9) and Key Stage 4 (Years 10-11) following the English National Curriculum, International Baccalaureate Diploma Program (IBDP) curriculum (Years 10-12). 
With the English National Curriculum, students equip with the knowledge and skills to take the International General Certificate of Secondary Education (IGCSE) exams at 16. Also, thanks to BIS's exclusive collaborations with MIT and The Juilliard School, students will learn from the world's premier STEAM and performing arts specialists.
Top International Middle Schools in Vietnam with high-quality education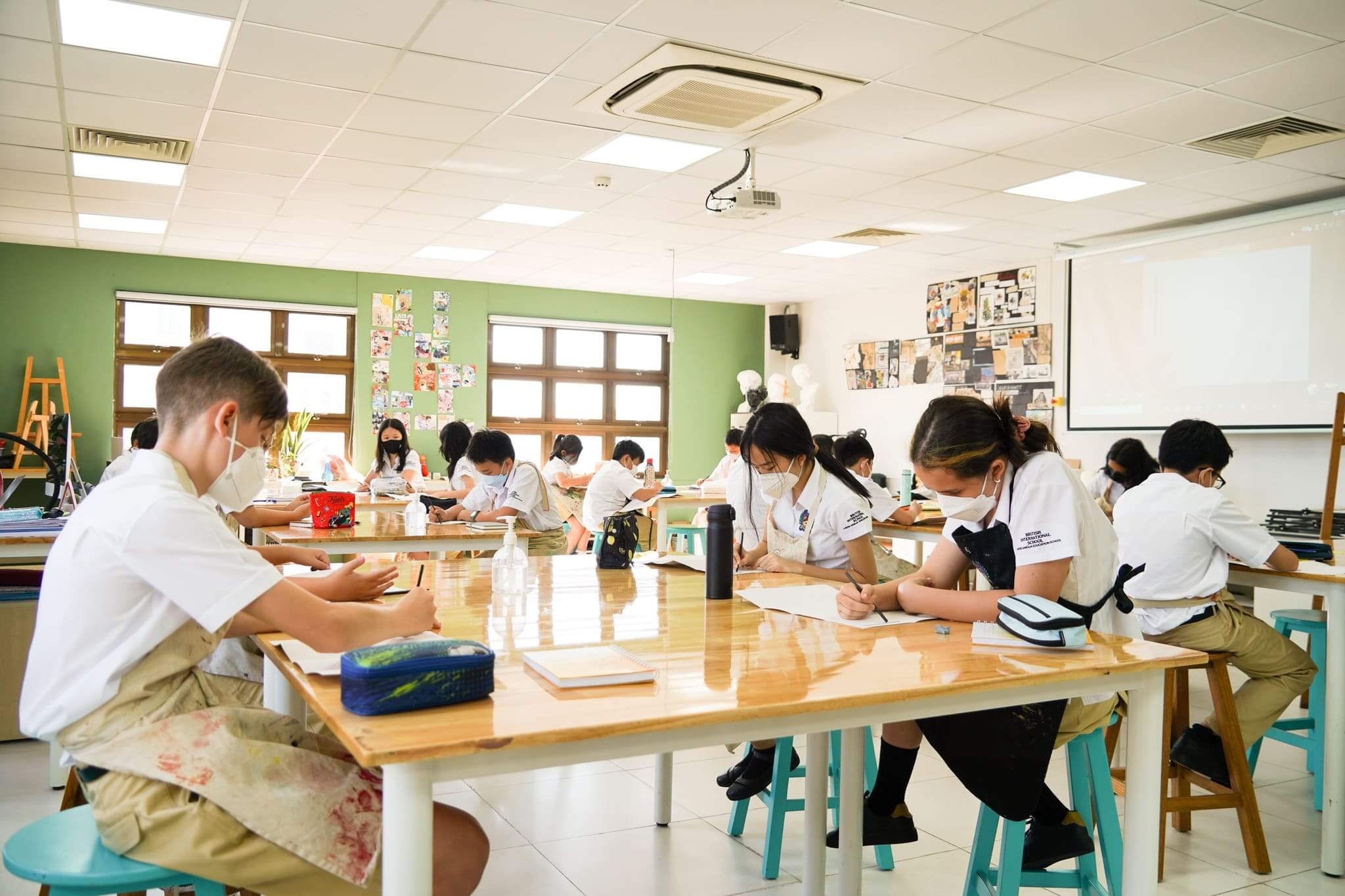 4. Saigon South International School (SSIS)
SSIS is on the list of international schools in HCMC that educates students from Early Childhood to High School using an American standards-based curriculum. It is fully accredited by the Western Association of Schools and Colleges (WASC). Additionally, the institution is affiliated with the East Asian Council of Overseas Schools, the National Association of Independent Schools, the Southeast Asia Student Activities Conference (SEASAC), and the Mekong River International Schools Association (MRISA).
Saigon South International School has a large, 6-hectare campus with three main buildings, including Elementary School (EC – Grade 5), Middle School (Grades 6 – 8), and High School (Grades 9 – 12). The high school building has general classrooms, science labs, a library, a gym, etc. In the other two buildings, there are two separate libraries for elementary and middle school students, as well as an auditorium, a double-sized gym, two basketball courts, etc.
Regarding education, SSIS is the only school to design a particular curriculum for grades 6 to 8. This curriculum focuses on boosting academic and personal growth. SSIS Middle School has the resources necessary to assist students in pursuing high-level academics, developing passions, and improving their self-advocacy.
SISS High School provides Advanced Placement (AP) courses and the International Baccalaureate Diploma Program (IB DP). Students can choose their pathways more flexibly from 2 curricula depending on their intended university entry.
Top International School in district 7 in Ho Chi Minh city, Viet Nam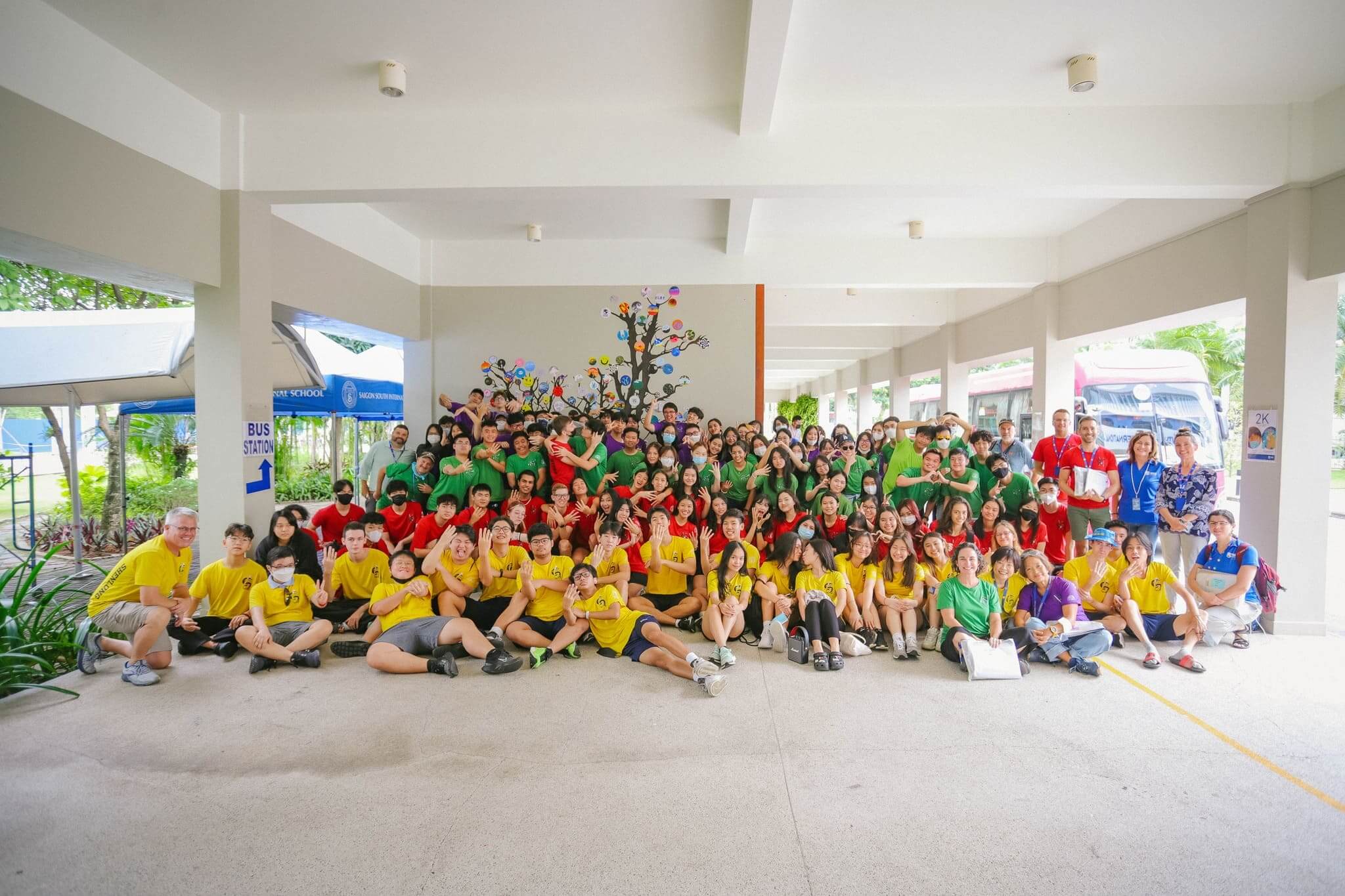 5. International German School (IGS)
Founded in 2012, the International German School (IGS) was established by the Federal Foreign Office and operated by the Stiftung Bildung und Handwerk (SBH). This international school offers a German-style education to students from Kindergarten to High School.
The International German School secondary education system has two levels: Middle School for students from grade 5 to grade 10 and High School for grades 11 and 12. After graduating from primary school, students start middle school for two years (grades 5 and 6). This time is for orienting and understanding the requirements of two educational levels (Gymnasium and Realschule). During the orientation years, a support team will support and guide parents and students.
To prepare for the GIB – Mixed Language International Baccalaureate Diploma in High School, starting in grade 5, students will spend more time in science subjects. 9th-10th students have additional "Research hours" and "Debating extracurricular hours" to improve presenting, explaining and debating skills.
Students in high school can take the Kurswahl courses and the GIB. Students can take the GIB Diploma after 12th grade. This diploma qualifies students for admission to colleges that provide bilingual education and have the majority of subjects taught in German. Students with a GIB Diploma can easily apply to universities in Germany, Switzerland, and Austria.
Tuition fees of International Schools in Vietnam (updated 2022)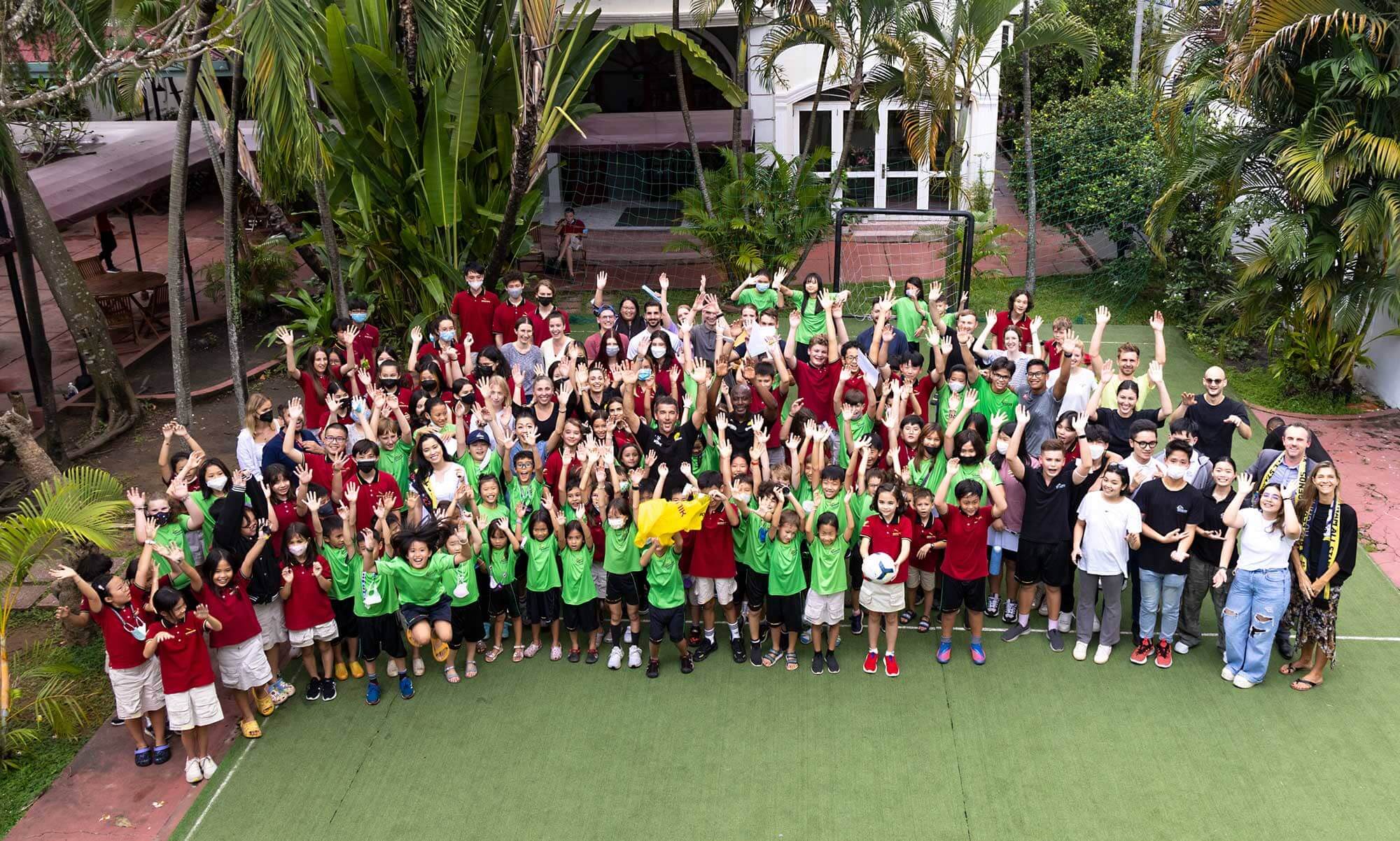 The article above highlighted the top 5 international secondary schools in Vietnam that provide high-quality global education. Each school provides different curriculums to help students get into their desired universities. Hope you can choose a suitable school for children.
To learn more about programs, facilities, teachers, etc. at ISHCMC, let's book a tour by contacting the ISHCMC Admissions Office via:
Phone: +84 (28) 3898 9100
Email: admissions@ishcmc.edu.vn