International schools are becoming increasingly popular around the world, and Vietnam is no exception. They provide a unique perspective on global education, an international learning environment, international accreditation, modern and high-end facilities, and so on. This makes parents feel confident in sending their children to study there. However, each international school offers its students international education programmes based on its core values and mission. Many parents may wonder, "What are these international programmes?". We will provide you with the answer in this blog through our list of programmes at international schools.
The exceptional benefits of the international programme
International standards curriculums
The educational curriculum at an international programmes school is accredited and internationally recognized. This implies that students are better equipped to compete with other students worldwide. Since their curriculum is accepted by other international schools worldwide, they can continue their studies in other countries without encountering any curriculum-related issues. Additionally, it gives them more chances to apply to top international universities.
Provide a solid foundation in English
Classes in international schools are conducted mainly in English. This means students live in a genuinely English-speaking environment. Therefore, studying in an international programmes school accelerates English fluency by allowing students to hone their language skills in the classroom and through interaction with their peers. This helps them integrate into the global community and access more attractive job opportunities.
Provide extracurricular activities
International schools are not only about international academic programmes. They also offer various extracurricular activities, such as sports, music, art, dance, and photography, as well as foreign language classes. These extracurricular activities allow your kids to explore their interests, shape their curiosity about the world and develop a healthy and well-balanced lifestyle.
List of pioneer international schools in Ho Chi Minh City, Vietnam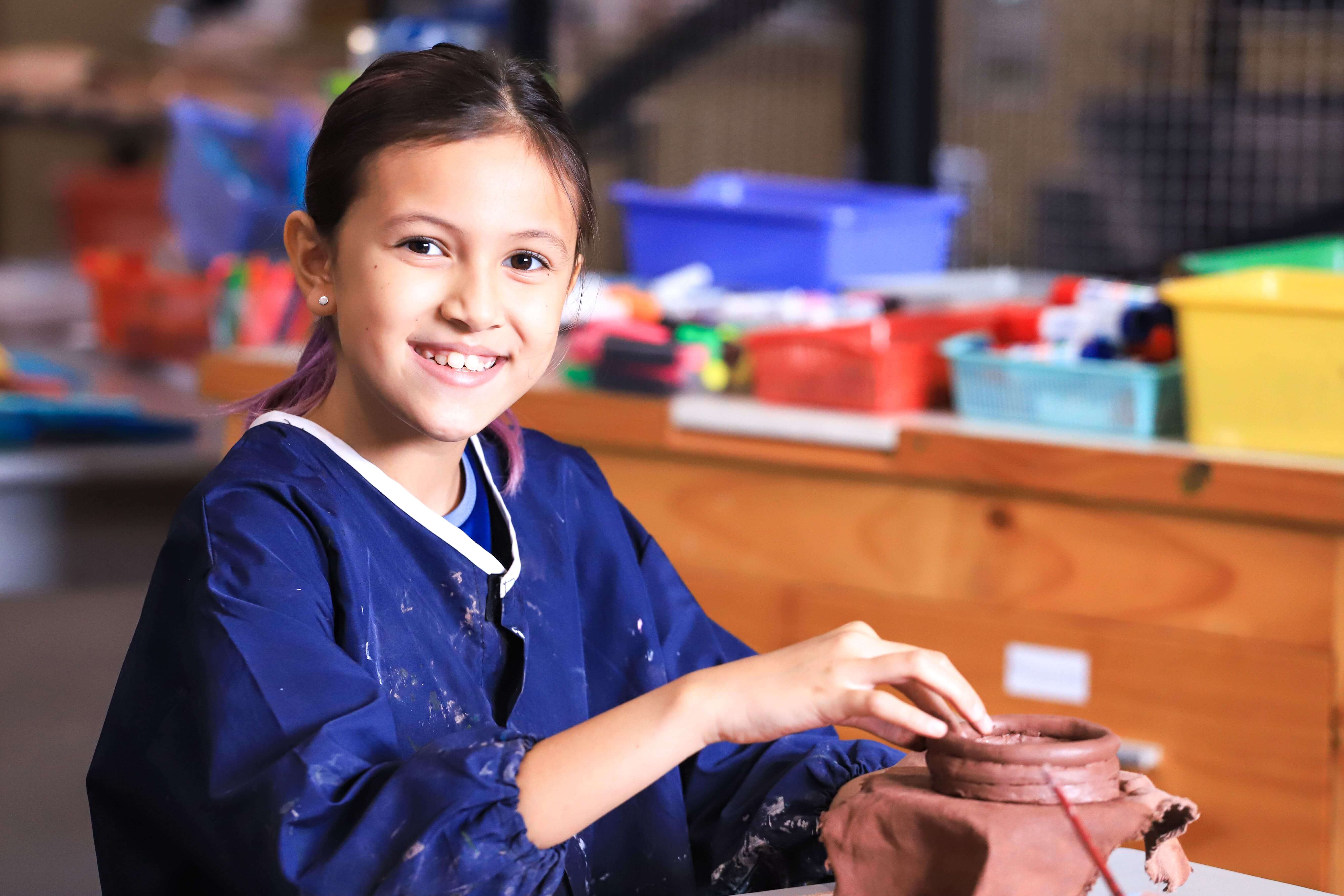 Having state-of-the-art facilities
International schools are designed to be practical and conducive learning environments; classrooms and laboratories are equipped with state-of-the-art educational technology. Plus, an international school's facilities are constantly updated. They provide the latest technologies and everything that can help their students have a more accessible learning path.
Top programmes in international schools
International Baccalaureate (IB) Curriculum
The International Baccalaureate (IB) is a non-profit educational foundation that offers a series of academic programs for students aged 3 to 19. The programs are designed to develop the intellectual, personal, emotional, and social skills needed to live, learn, and work in a rapidly globalizing world. The IB offers four programs: the Primary Years Program (PYP), the Middle Years Program (MYP), the Diploma Program (DP), and the Career-related Program (CP). Each program is targeted at a specific age group and has its own set of curriculum and assessment standards. The IB is recognized by universities around the world and is highly respected for the quality of its educational programs.
Introduction & Review Cognita Schools in Vietnam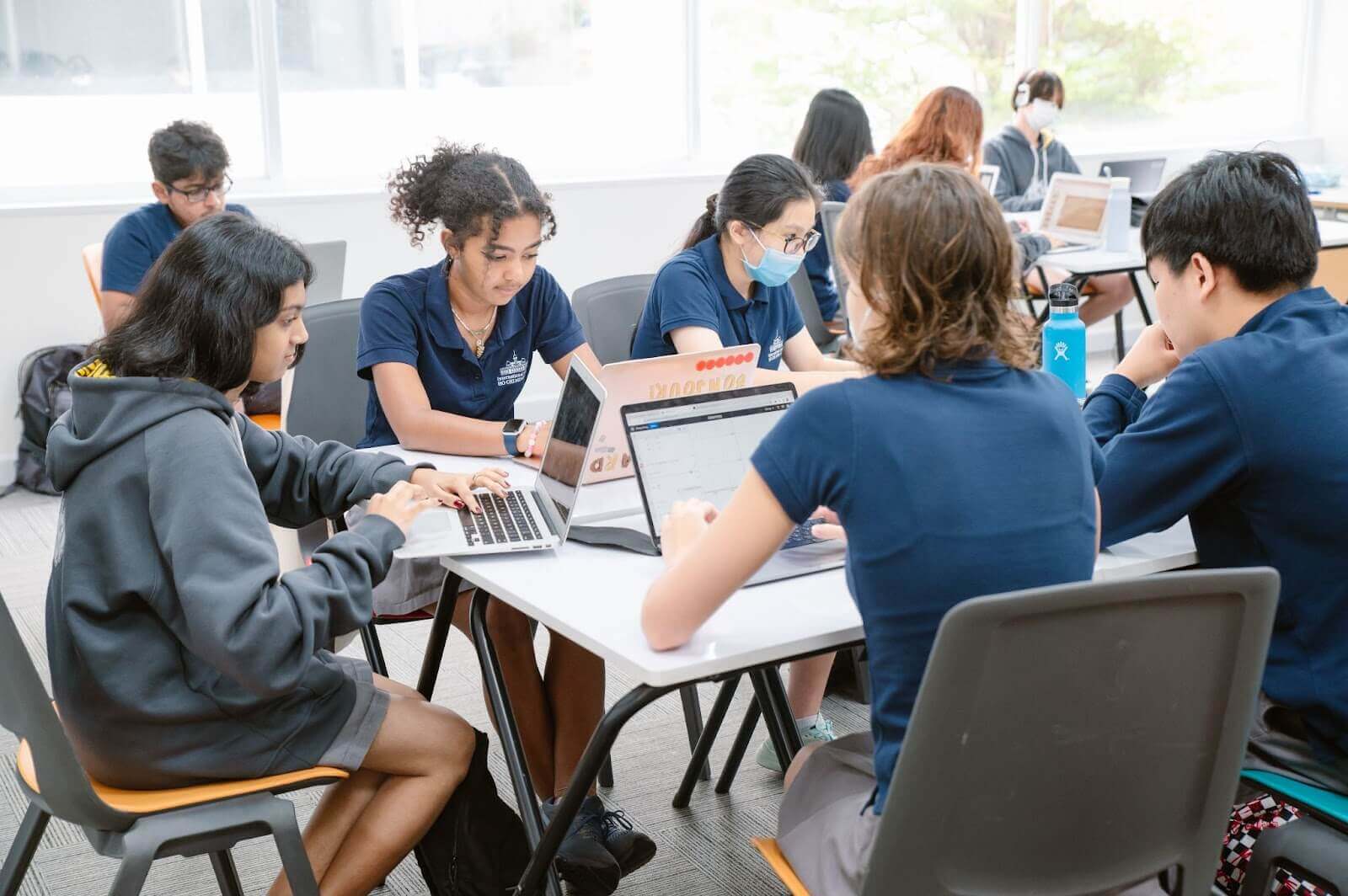 The Primary Years Program (PYP) is designed for students aged 3 to 12 and focuses on the development of the whole child as an inquirer, both in the classroom and in the world outside. The program is centered around six transdisciplinary themes, which are broad and interconnected areas of knowledge that help students make connections across traditional subject boundaries. The PYP also emphasizes the development of international-mindedness and encourages students to take action on issues that are important to them.
The Middle Years Program (MYP) is designed for students aged 11 to 16 and focuses on the intellectual, personal, emotional, and social development of students. The program is structured around eight subject groups and emphasizes intercultural understanding, communication, and critical thinking. The MYP also encourages students to take action on issues that are important to them and to reflect on their own learning and personal growth.
The Diploma Program (DP) is a rigorous two-year program for students aged 16 to 19 that prepares them for success at university and beyond. The DP is structured around six subject groups and includes the study of a second language, individuals and societies, and experimental sciences, as well as a course on the theory of knowledge. In addition to completing coursework in their subject areas, DP students must also complete a 4000-word extended essay and participate in creativity, action, and service (CAS) activities.
The Career-related Program (CP) is a two-year program for students aged 16 to 19 that combines the academic rigor of the DP with practical, career-related learning. The CP is structured around five subject groups and includes a course on the theory of knowledge, as well as a career-related study that is relevant to the student's interests and future career goals. Like DP students, CP students must also complete a 4000-word extended essay and participate in CAS activities.
Top 6 best IB International Schools ranking 2022 in Vietnam
Pearson Edexcel programme
Pearson Edexcel programme is built on the standards and traditions of the British educational system made relevant for today's UK and international learners. iProgress is a complete series of Pearson Edexcel for 5 to 19-year-old students in international schools. The iProgress family includes iPrimary, iLowerSecondary, International GCSE (IG), GCSE, International Advanced level (IAL), and GCE A level.

Cambridge Assessment programme
The Cambridge international curriculum is recognized by universities and employers worldwide. This programme offers a fully integrated and flexible educational system that combines globally recognized teaching and learning with meaningful assessments that measure student mastery.
This curriculum, known as Cambridge Pathway, has four stages that flow from primary to secondary and pre-university years: Cambridge Primary, Cambridge Lower Secondary, Cambridge Upper Secondary, and Cambridge Advanced. Today, there are more than 10,000 schools in 160 countries around the world that have applied to the Cambridge international programme.
In Vietnam, according to the regulation of the Ministry of Education and Training in some schools that teach dual degrees, the Cambridge programme is taught from grades 1 to 12.
At Primary school – Cambridge Primary: The 3 most popular subjects being implemented are Math, Science, and English.
At Secondary school – Cambridge Lower Secondary level: 4 common subjects are Math, English, Science, and ICT (a subject that integrates information and communication technology).
At High school – IGCSE level: Popular subjects include English as a first/second language, Business Studies, Entrepreneurship, and Global Perspectives.
International Primary Curriculum
The International Primary Curriculum, also known as the IPC, is an independent programme developed by Fieldwork Education for learners aged 5 to 11. This curriculum emphasizes how subjects are interdependent by bringing together subjects under one topic. This allows students to see the connections between subjects and how they are linked together.  It is known as a comprehensive, thematic, creative curriculum for children and can be used as an alternative to the traditional curriculum or as a complementary component.
Best schools for international students in Vietnam with first-rate education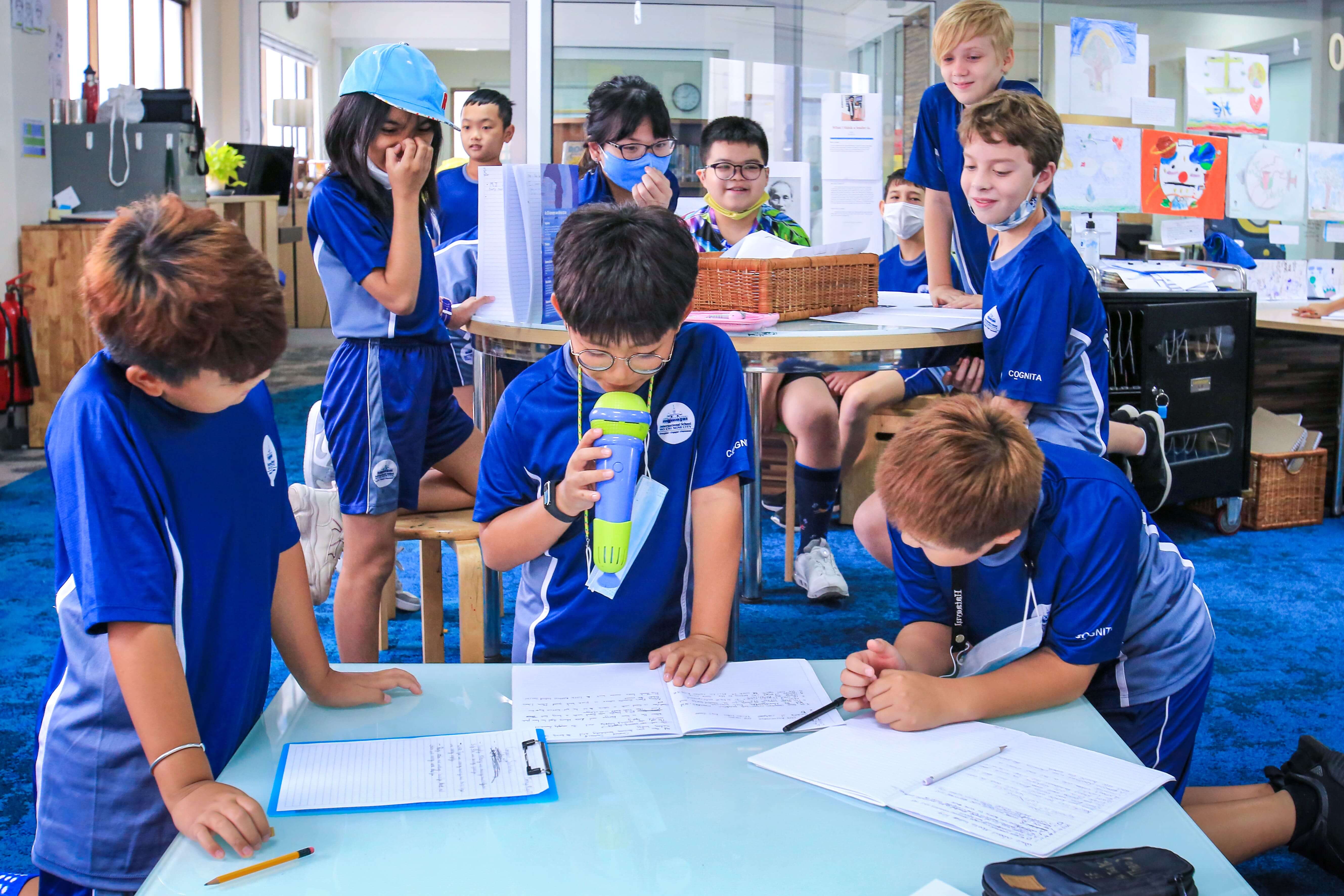 The IPC has become one of the fastest-growing curriculum choices in the world, used in schools in over 90 different countries. The IPC covers many subjects as part of the primary school national curriculum. Using the IPC approach, children develop knowledge, skills, and understanding in each subject area: Language arts (including English), Math, Science, ICT and computing, Technology, etc.
Advanced Placement Programme
The Advanced Placement programme (AP) is an internationally recognized pre-university curriculum created by the College Board, a US non-profit organization. AP courses are college-level classes students take while completing high school. This curriculum offers students the opportunity to take college-level courses, exams in high school, earn college credit, advanced placement, or both at colleges and universities in the U.S. and worldwide.
By earning college credit in high school and skipping introductory courses, students can save time and money as they work toward a college degree. Furthermore, AP courses help students develop both academically and personally. Taking these classes will teach you time management and critical thinking skills that you will use in college or university, your personal life, and in the workplace.
International School Ho Chi Minh City
International School Ho Chi Minh City (ISHCMC) is one of the most high-quality and prestigious international schools in Ho Chi Minh City. As the first international school in HCMC, ISHCMC offers International Baccalaureate (IB) programmes to form a foundation for preparing students in the challenges posed by the 21st century. It offers the full suite of IB Programmes: the Primary Years Programme (PYP), the Middle Years Programme (MYP), and the Diploma Programme (DP). The International Baccalaureate (IB) is an academically challenging programme of study designed to prepare students for success at university and life beyond school. Its purpose is to give students a chance to earn a rigorous, internationally recognized diploma, which can be used for entry into top universities. With the aim of creating internationally-minded and well-rounded individuals, the IB programmes align perfectly with ISHCMC's mission, vision, and values.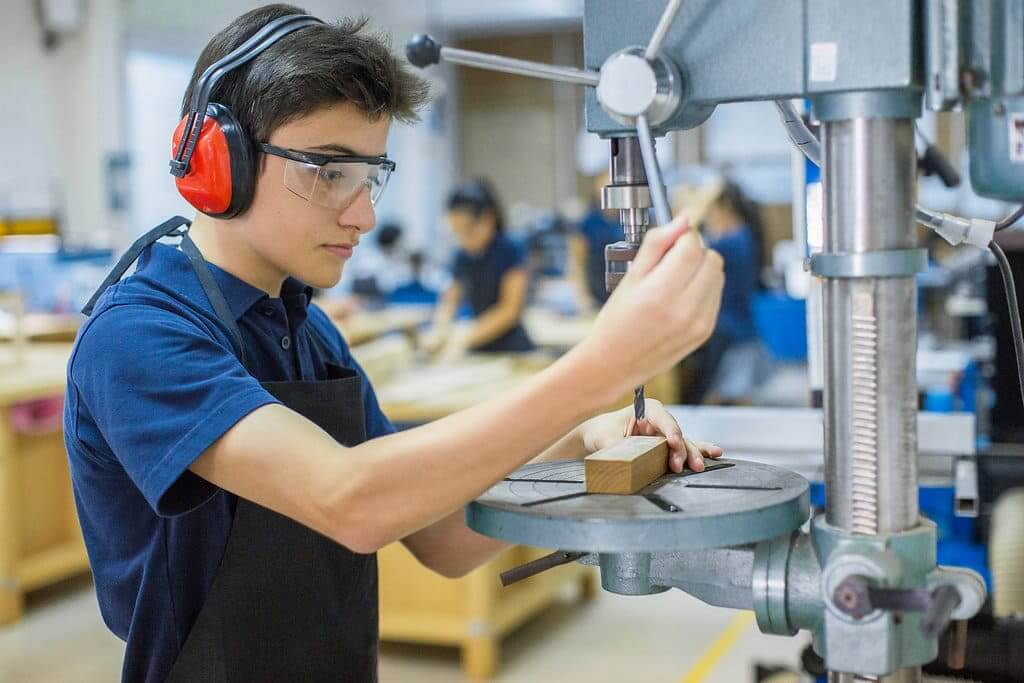 Besides supporting students in reaching their full potential and becoming successful in real life, ISHCMC also pays attention to their student's mental and physical health. Many extracurricular activities such as art, sport, and many other creative events are organized for students to explore their interests and find balance after studying. Moreover, this international school has highly experienced and qualified teachers who are dedicated, student-centered counselors to help students whenever they face problems.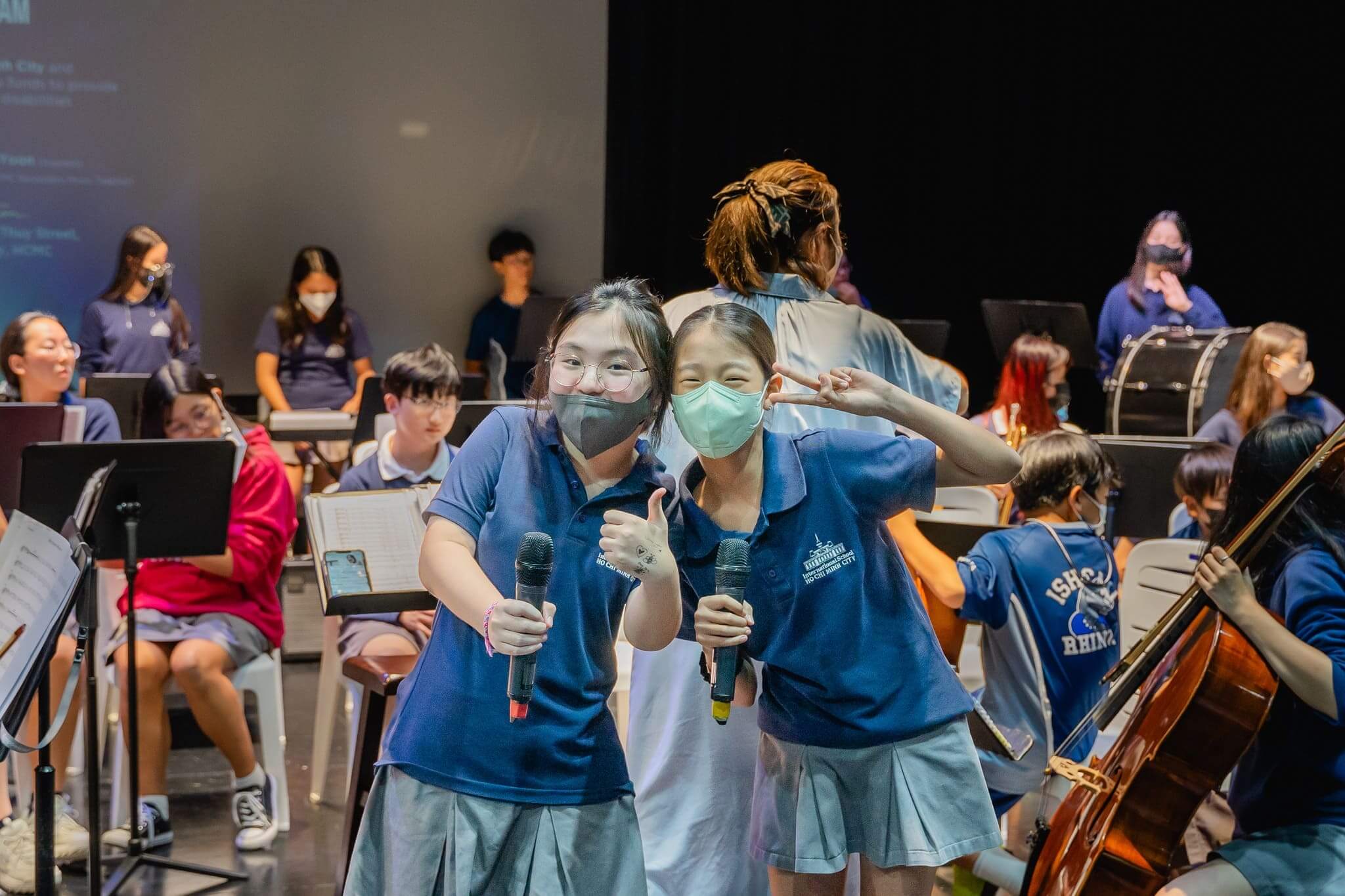 Choosing the ideal programmes at an international school for your children is not an easy task. With an excellent educational environment, your kids could have more opportunities to uncover their potential and go beyond what they think they can do. Having a rich history of learning, we hope that ISHCMC could be the first name that comes to your mind when you decide on the school for your kids.