Everyone believes that an international curriculum can provide a firm foundation for children's future in the global context. When considering choosing the right school, many parents may wonder if international schools' tuition fees are worth paying. This post will introduce a list of international schools in HCMC with clarified tuition fees for you to get the answer.
1. International School Ho Chi Minh City (ISHCMC)
International School Ho Chi Minh City is known as one of the most prestigious international schools in HCMC, Vietnam. ISHCMC is one of three Cognita schools in Vietnam. Also, ISHCMC is the first international school (ischool) in HCMC, it is a pioneer in many aspects.
ISHCMC is the first school to apply to the IB programme and invest in the air filtration system throughout the campus. Students from Kindergarten to Secondary studying at ISHCMC can approach a holistic education that nurtures children's knowledge, physics, and emotion.
Summer Camp in ISHCMC details (2022)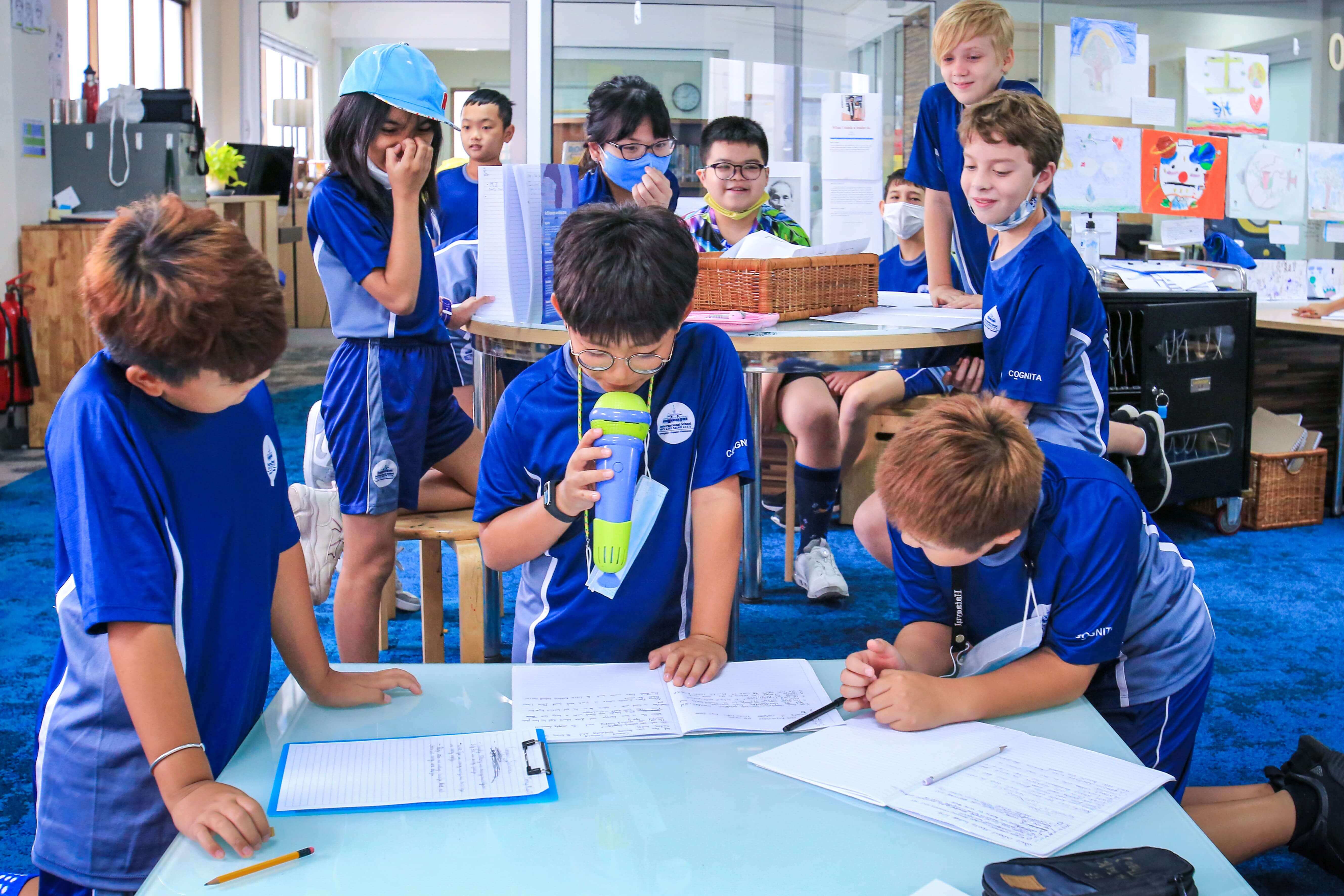 Besides teaching and learning, ISHCMC attracts many parents with its high emphasis on assuring the health and well-being of students. To promote a pleasant educational atmosphere, students at ISHCMC practice mindfulness on a daily basis. For physical fitness, ISHCMC also pays great attention to insuring nutrition in each child's meal and helps to form healthy eating habits among students and teachers.
Regarding modern facilities, ISHCMC stands out from other international schools by investing in high-quality air filtration systems both inside and outside campuses. This system provides students and teachers with the freshest and cleanest atmosphere. Furthermore, it also helps to reduce the risk of spreading harmful viruses in the air and ensure students' health.
Comparison of International School Ho Chi Minh City and ISHCMC-AA
At the Primary Campus, we have a Primary Library, Fab Lab, Makerspace, food tech rooms, a film studio, and art rooms dedicated to encouraging students' creativity. Collaborative learning spaces consist of large corridors and break-out areas for group study and personalised learning. Younger children have space to play and grow in the gym, adventure playground, 25m 6-lane pool, and outdoor courts.
At the Secondary Campus, we provide excellent opportunities for student learning with technologically advanced classrooms and senior student learning areas. Special facilities will assist students in adapting to the realities of the fast-changing century. There are an Information and Media Center, a professional theatre, recording studios, design suites, music practice rooms, an NBA-size basketball court, a rooftop sports field, food tech and science labs, and more. If you want to know more about ISHCMC campuses, please click through International School Campus.
If you are considering choosing ISHCMC, below are the tuition fees to refer:
Early Year: 240,900,000 – 431,700,000 VND
Primary: 589,100,000 – 645,400,000 VND
Secondary: 730,300,000 – 871,300,000 VND
The tuition fee does not involve other supplementary fees for experiential activities, trips, exam fees, or school bus fees. Besides, for the application, parents must pay a non-refundable fee for admission: 
Early Year: 25,000,000 VND
Grade 1 – Grade 12: 50,000,000 VND
If you want to know more about ISHCMC Tuition Fees, discounts, payment options, etc, you can click through ISHCMC Tuition Fees.
Tuition fees of International Schools in Vietnam (updated 2022)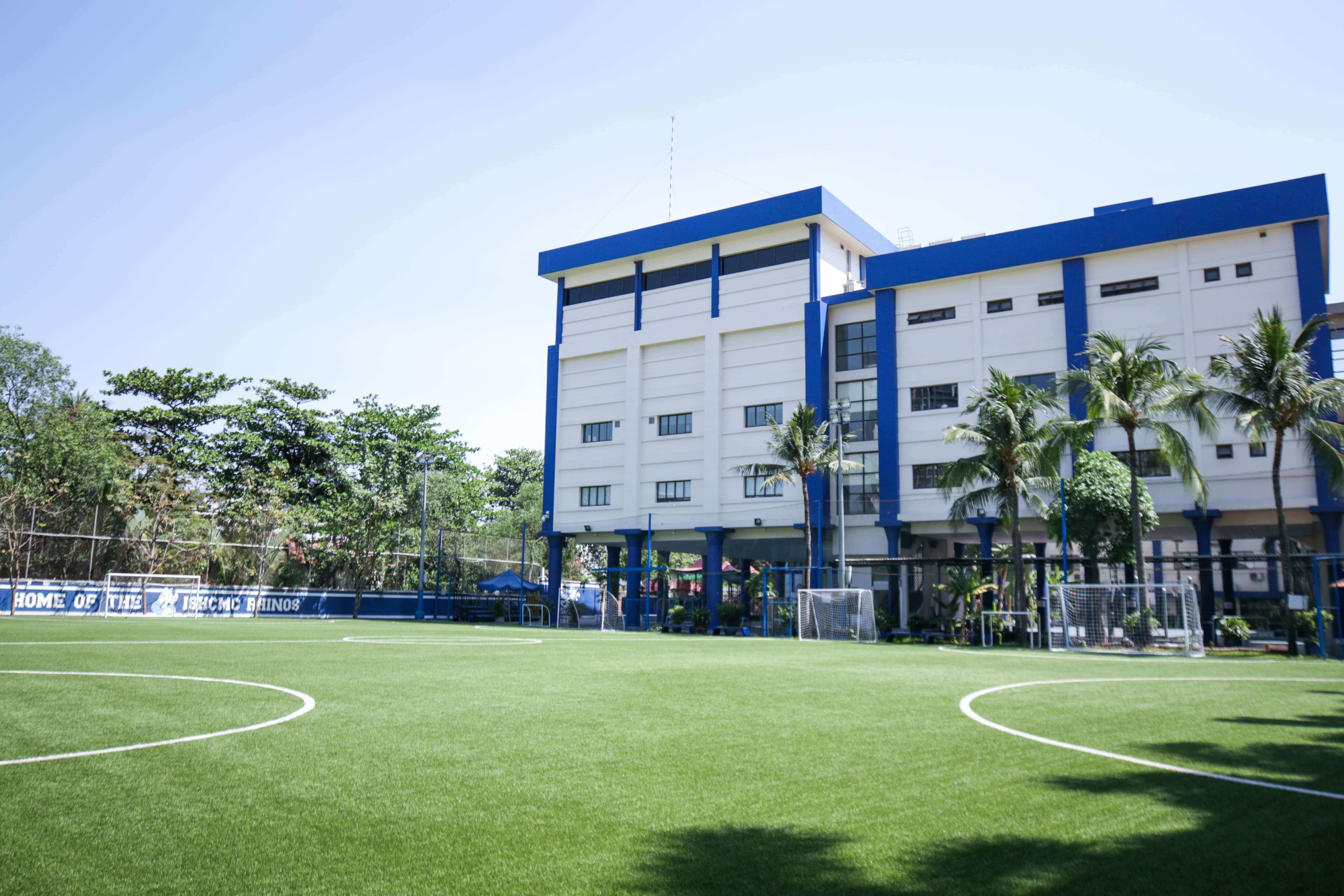 2. British International School Ho Chi Minh City (BIS HCMC)
British International School Ho Chi Minh City is known as one of the best international schools in Vietnam. BIS HCMC offers students from Early Years to Secondary a full English curriculum. Depending on each grade, students at BIS HCMC would be offered education programmes based on IGCSEs and the International Baccalaureate Diploma Programme (IB DP). Following that, the annual tuition fee for each level is also different, as detailed below:
Early Year: 211,000,000 – 425,000,000 VND.
Primary: 547,000,000 – 611,400,000 VND.
Secondary: 704,700,000 – 807,400,000 VND.
The tuition fees differences between grades are considerable but reasonable. Students from Early Year are mostly engaged in learning and playing programmes. Primary and secondary students would be offered deeper academic programmes, diverse extracurricular activities, and state-of-the-art teaching and learning facilities. 
Especially for secondary students, there will be an advancement in learning methods since they are provided with the International Baccalaureate Diploma Programme. This curriculum prepares knowledge and skills for students to have more chances to enrol in top universities worldwide. At this time, secondary students also approach an exclusive online learning platform called Global Campus which can unlock their minds and encourage them to discover diversities worldwide. This programme is based on the collaboration between BIS and many prestigious education organisations such as MIT, UNICEF, and Juilliard. 
Besides the annual tuition fee, parents must pay other fees in the application phase:
Application Fee (Non-refundable): 3,500,000 VND
Registration Fee (Non-refundable): 70,800,000 VND for students from Primary & up and 23,600,000 VND for Early Year students.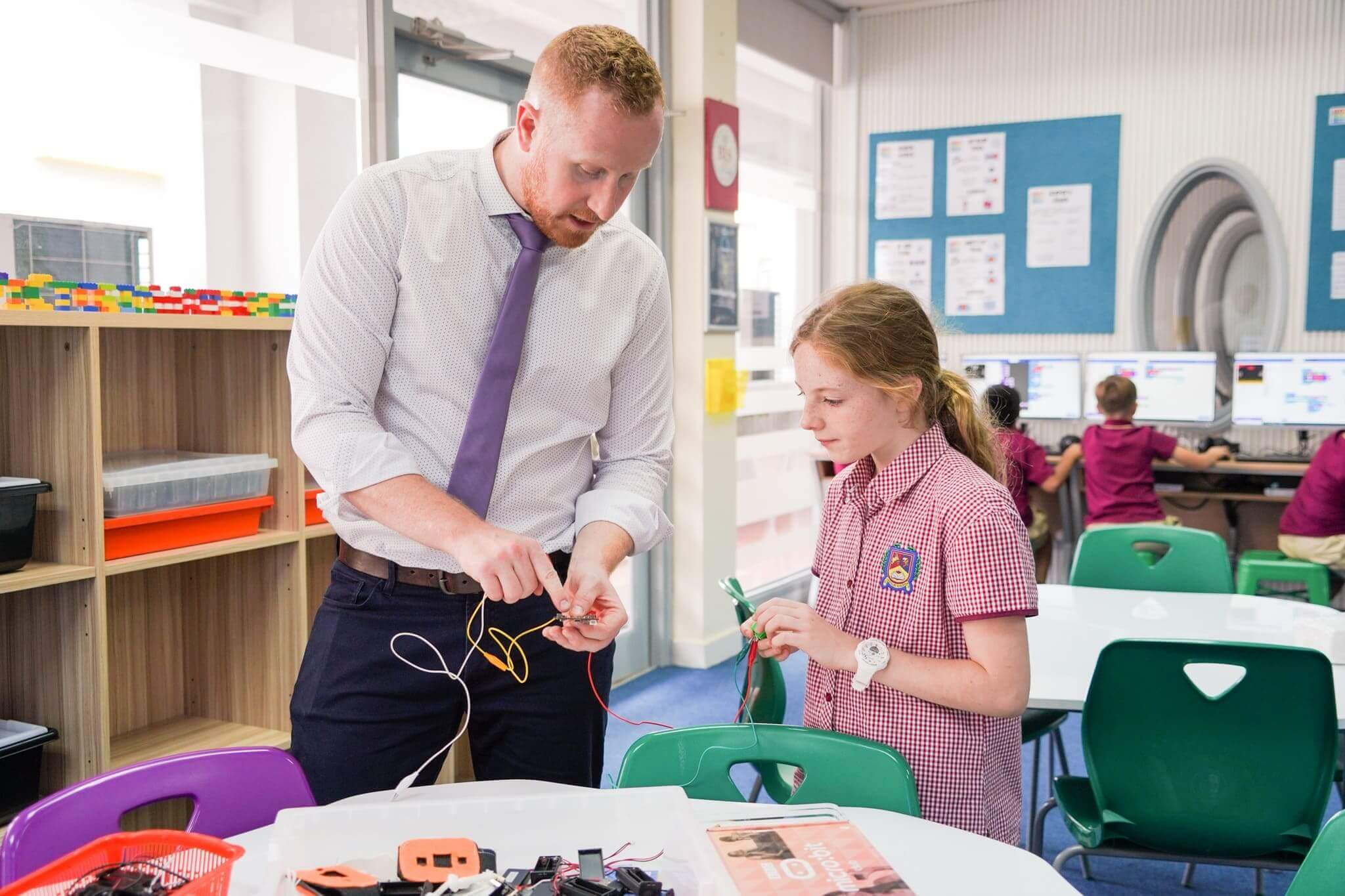 3. Australia International School
Australian International School (AIS) is a private school in HCMC offering international programmes for students from Kindergarten to Grade 13. Currently, AIS has 3 campuses in HCMC with world-class facilities. At AIS, students from Primary to Secondary will follow the curriculums of the University of Cambridge IGCSE Programme and IB Diploma Programme.
AIS is also on the list of international schools in HCMC, offering the best education. Below are the annual tuition fees at AIS based on grades:
Kindergarten: 257,000,000 – 265,000,000 VND
Primary (Year 1 – Year 6): 482,000,000 – 557,000,000 VND
Secondary (Year 7 – Year 13): 606,000,000 – 734,000,000 VND
Besides that, before joining classes at AIS, each student must pass the English assessment. Students who struggle with English fluency will be offered and supported with the English as an Additional Language programme (EAL) to improve reading, writing, speaking, and listening skills as a native person. This programme will take an additional fee besides the basic tuition fee above.
Students in Years 1-6: 16,500,000 VND/semester
Students in Years 7-11: 21,000,000 VND/semester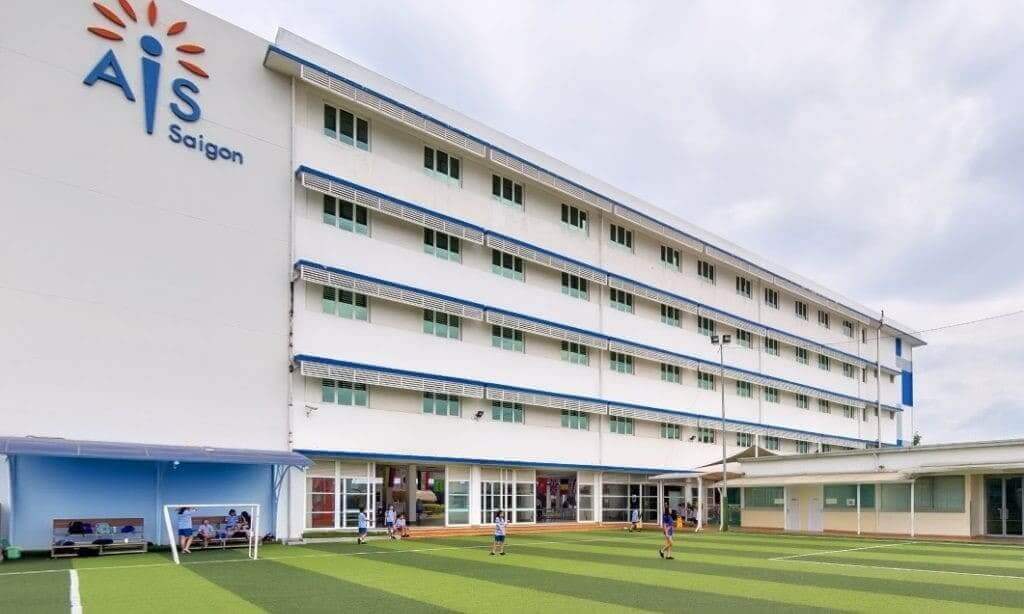 4. American International School Vietnam (AISVN)
American International School Vietnam (AISVN) is on the list international schools in Ho Chi Minh City providing the International Baccalaureate (IB) programme. Similar to Australian International School, students at AISVN who are not yet fluent in English are supported by the EAL programme. However, AISVN will not break English-proficient and non-English proficient students into different classes. Instead, AISVN will combine the EAL program in regular subjects. This combination means one classroom will have both subject and EAL teachers involved to ensure all students can follow an all-English curriculum.
At AISVN, the well-being of its students is a priority alongside academics and extracurriculars. All of the students' basic needs, from health care to transportation, are supported by the professional staff. Besides, AISVN has an Eagle store selling uniforms or stationery and an Eagle cafe where students can relax after class.
To enrol in AISVN, parents must pay the Application Fee and Registration Fee. These fees will not be refunded, specifically as follows:
For Application Fee:
Playdate Observation: 1,500,000 VND
Grade 1-12: 2,500,000 VND
For Registration Fee:
Playdate Observation – Grade 5: 45,000,000 VND
Grade 6-10: 35,000,000 VND
Grade 11-12: 25,000,000 VND
In addition, students who need to participate in the English as Additional Language programme (EAL) also need to pay the following fees:
Grade 1-5: 40,000,000 VND/year
Grade 6-10: 50,000,000 VND/year
The annual tuition fee at AISVN will also not include additional fees such as school bus fees, stationery, textbooks, and boarding fees. Accordingly, the annual tuition fees at AISVN by grade level are as follows:
Playdate Observation – Kindergarten: 280,000,000 – 350,000,000 VND
Grade 1-5: 450,000,000 – 500,000,000 VND
Grade 6-10: 600,000,000 – 650,000,000 VND
Grade 11-12: 725,000,000 VND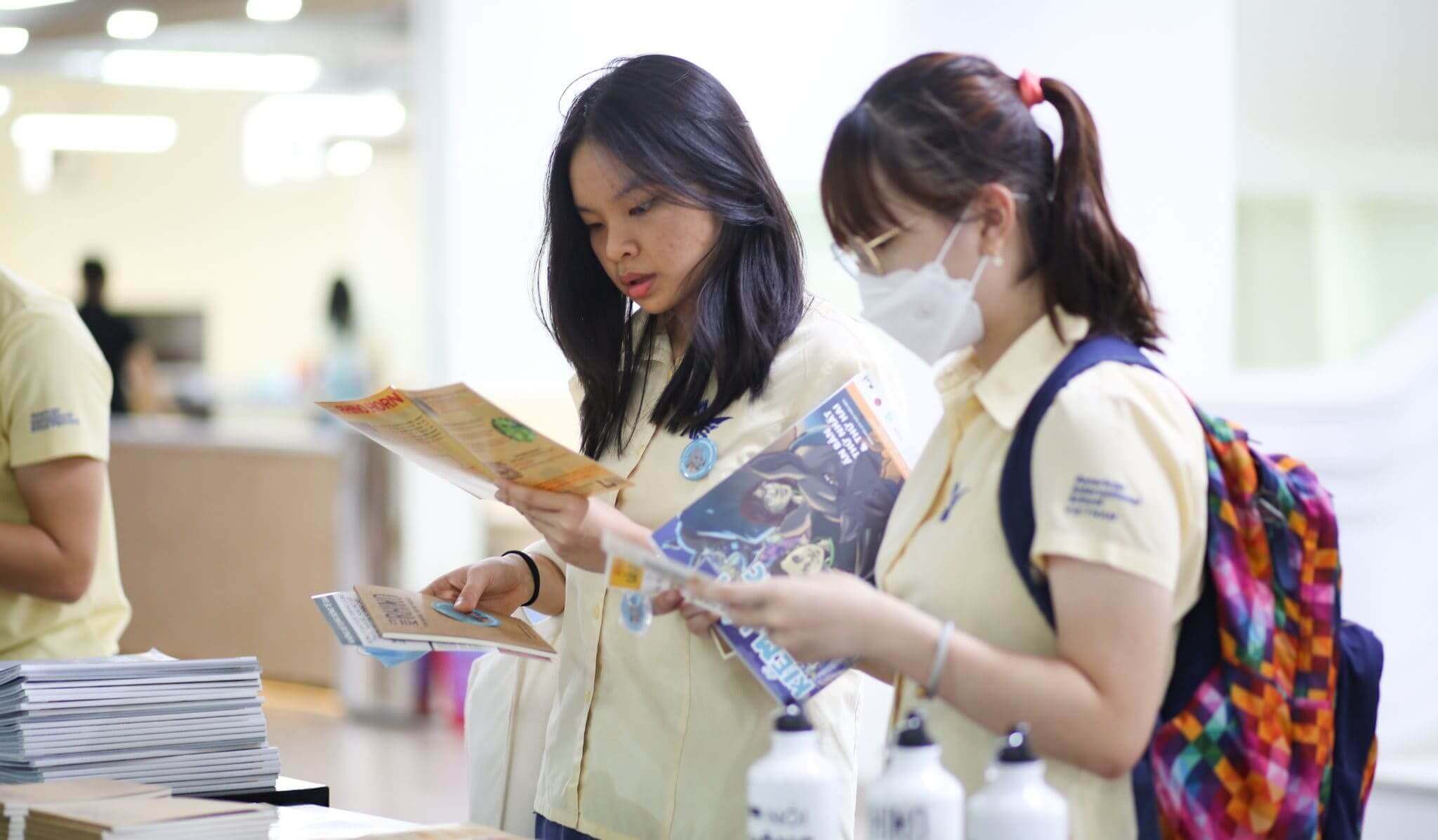 5. Saigon South International School (SSIS)
Saigon South International School (SSIS) is a non-profit international school in district 7 using 100% tuition fees to invest in all the most modern facilities for teaching activities. SSIS offers an American-style curriculum to students at three levels: Elementary, Middle, and High School.
The American-style curriculum at SISS emphasises critical thinking, creative and innovative thinking, and problem-solving abilities. The facilities at SISS include modern areas that can develop children's continuous creativity and contribute to the formation of memorable student life. In detail, these facilities are the IDEA Center and Design Lab, Maker Spaces, Art Studios, and Performance Spaces with a 360-seat auditorium. Besides, SISS impresses with its high-quality library system with 3 divisions. Each division contains nearly 30,000 titles to serve the learning process and encourage students to self-study and explore.
Similar to other international schools in HCMC, SISS also requires parents to pay a non-refundable Application fee of 10,000,000 VND. In addition, parents need to pay an additional Enrollment Deposit of 45,000,000 VND per year to ensure seats for students. This deposit will be deducted from the tuition fee.
For tuition fee, the total annual tuition fee at SSIS for different grades is as follows:
EC 3-4: 422,000,000 VND
Kindergarten: 487,000,000 VND
Grade 1-5: 599,000,000 VND
Grade 6-8: 639,000,000 VND
Grade 9-10: 677,000,000 VND
Grade 11-12: 752,000,000 VND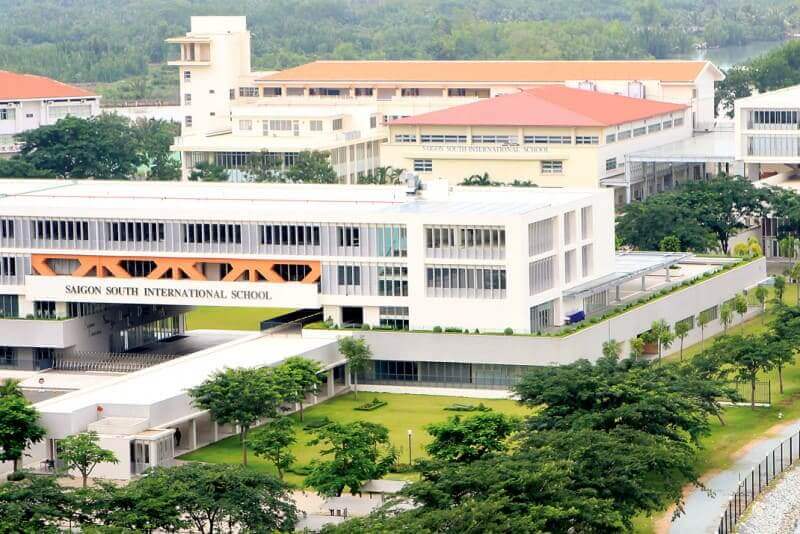 Top International Middle Schools in Vietnam with high-quality education
With the list of international schools in HCMC above, we hope that parents can get useful information about the tuition fees at these prestigious international schools. Any investment in a child's learning environment is also an investment in a child's future. Therefore, hopefully, after this article, parents can choose the most suitable school in terms of both finance and quality of teaching and learning for children.
To know more information about education, please follow us through News & blog.