Ho Chi Minh City, has long been the nation's hub for the economy, finance, trade, and education. Thus, this dynamic city is chosen as the location of many famous schools. In 2022, there are 33 international schools in Ho Chi Minh City, including 10 British schools, 11 IB  international schools, and 9 American schools. Suppose parents are wondering which is the best international school in District 7, this article will be suitable for you.
Top International Middle Schools in Vietnam with high-quality education
1. Saigon South International School (SSIS)
Established in 1997, Saigon South International School (SSIS) is the only international school providing nonprofit education for students from Pre-Kindergarten to 12th Graders. In other words, this school is dedicated to educational purposes and reinvests all the tuition fees toward students' development.
Regarding academic features, SSIS has a dedicated team of teachers with an average teaching experience of 17 years. Over 70% of these highly-qualified teachers obtain master's or doctorate degrees, proving their skillful teaching techniques and broad knowledge. This international school offers both IB Diploma Programme and Advanced Placement courses, along with university preparation courses, arranging college admission in the future. 
Thanks to that thorough preparation, SISS graduates have an absolute rate (100%) of university acceptance to the top universities worldwide. This school is the best proof of the efficient approach of guidance counselors and teachers.
Summer Camp in ISHCMC details (2022)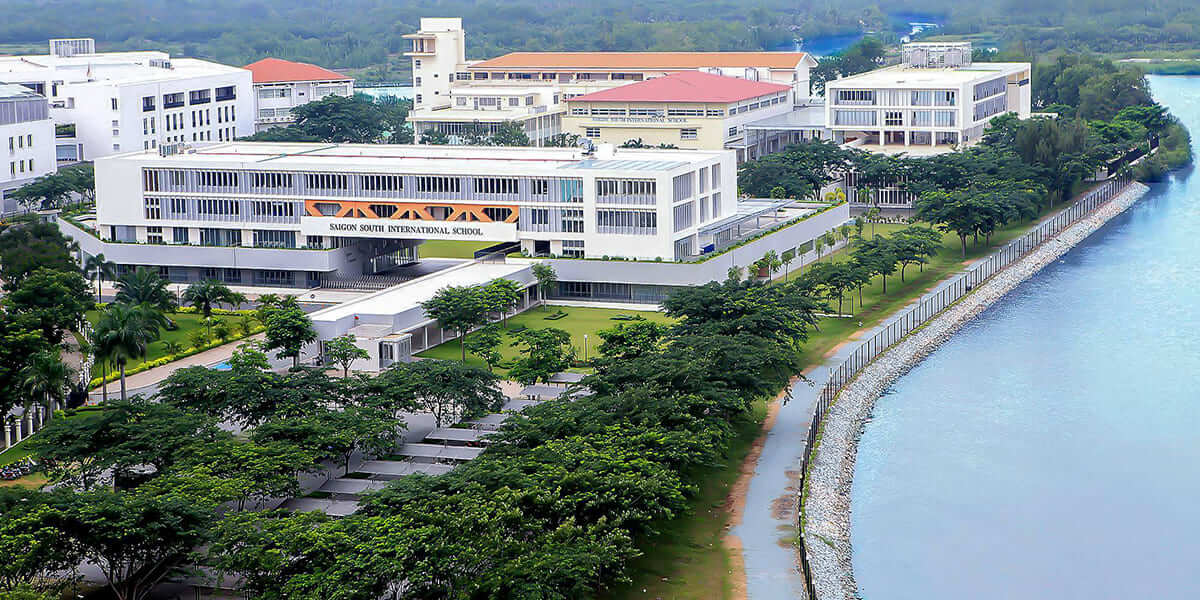 Besides academic concerns, the SSIS model goes beyond a normal school, it's a close-knit community. With the efforts of 7 counselors and a psychologist, a strong and widespread network has been established and managed, boosting students' social life and mental health. Because of those outstanding advantages, SSIS has become an international school in District 7, trusted by many parents as a good place to study for children.
Contact information
Address: 78 Nguyen Duc Canh, Tan Phong Ward, District 7, Ho Chi Minh City, Vietnam.
Phone: 028 5413 0901.
Email: info@ssis.edu.vn.
Website: ssis.edu.vn.
2. Renaissance International School Saigon (RISS)
RISS is an average-size international school for Pre Kindergarten children to 12th and 13th graders. Its educational concerns lie in the student-centered approach, providing outstanding facilities and support to enhance students' learning.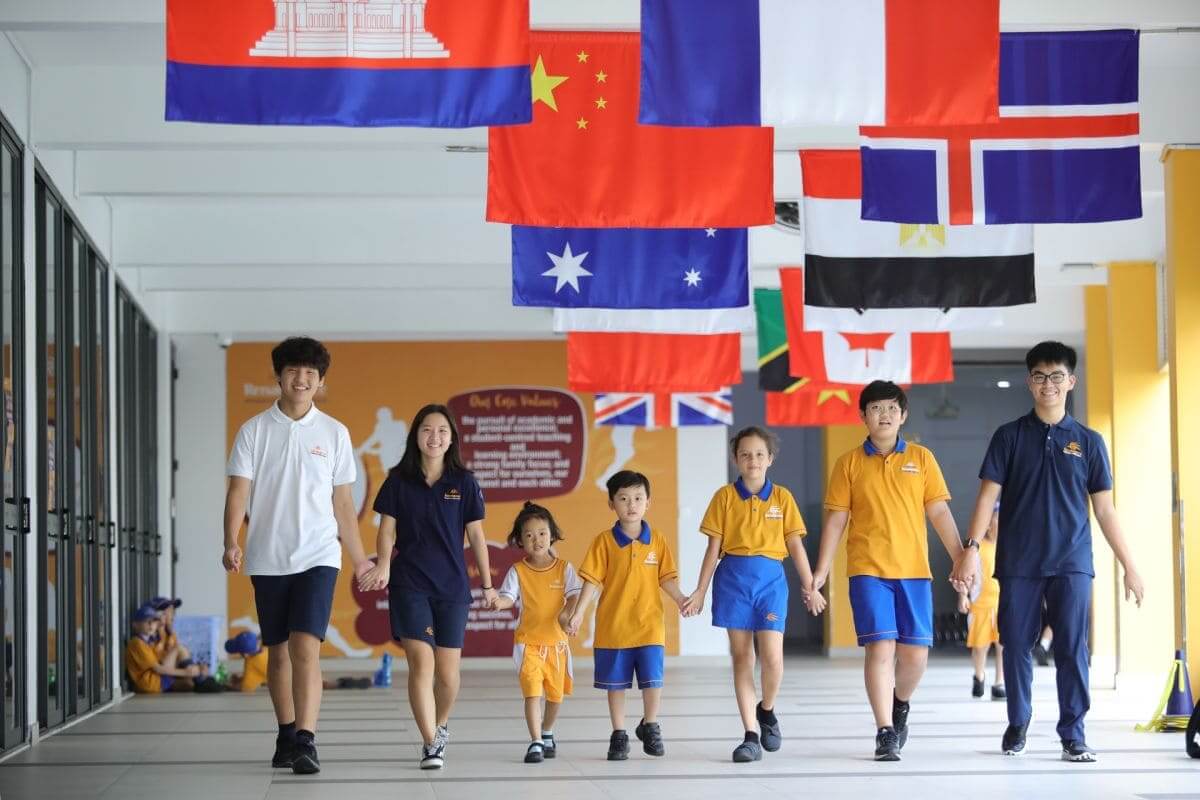 The Council of International Schools (CIS) has fully approved RISS, and it is also a recognized IB World School and a Cambridge Assessment International Education institution. This British-based curriculum is used at RISS to guarantee academic quality, commit to above-average records, and send graduates to the best universities in the world.
In addition, RISS is also a member of FOBISIA, permitting students to join in international competitions and events about sports and cultures. These will be unforgettable experiences for students and become a plus in extracurricular activities records.
Contact information
Address: 74 Nguyen Thi Thap Street, Binh Thuan Ward, District 7, Ho Chi Minh City, Vietnam
Phone: 028 3773 3171.
Email: info@renaissance.edu.vn.
Website: renaissance.edu.vn.
3. International School Ho Chi Minh City (ISHCMC)
Besides these international schools in District 7, parents can refer to International School Ho Chi Minh City (ISHCMC) located in District 2. With a safe bus system to transfer students from home to school, parents can feel secure when enrolling their children.
International School Ho Chi Minh City (ISHCMC) has always been rated at the top of best international schools in Vietnam. ISHCMC offers the only diverse learning environment for students from early ages to 12th graders, based on the global platform of the prestigious Cognita Group.
ISHCMC is the first international school in Ho Chi Minh City Vietnam to provide the full IB Curriculum, including International Baccalaureate Primary Years Programme (IB PYP), International Baccalaureate Middle Years Programme (IB MYP), and International Baccalaureate Diploma Programme (IB DP). By applying for these 3 programs, ISHCMC has built a complete IB education system for students. An IB education aims to go beyond academic knowledge by bringing distinct advantages of critical thinking and problem-solving skills and cultivating active learning skills, boosting students' potential.
Indeed, the educational philosophy of ISHCMC is to equip students with all-around improvements in both professional and personal aspects. Thus, this international school has many investments in building modern infrastructures with advanced facilities, supporting students' progress. They have 2 different campuses with distinctively designed spaces to meet students' educational, social, and emotional needs in different developing stages.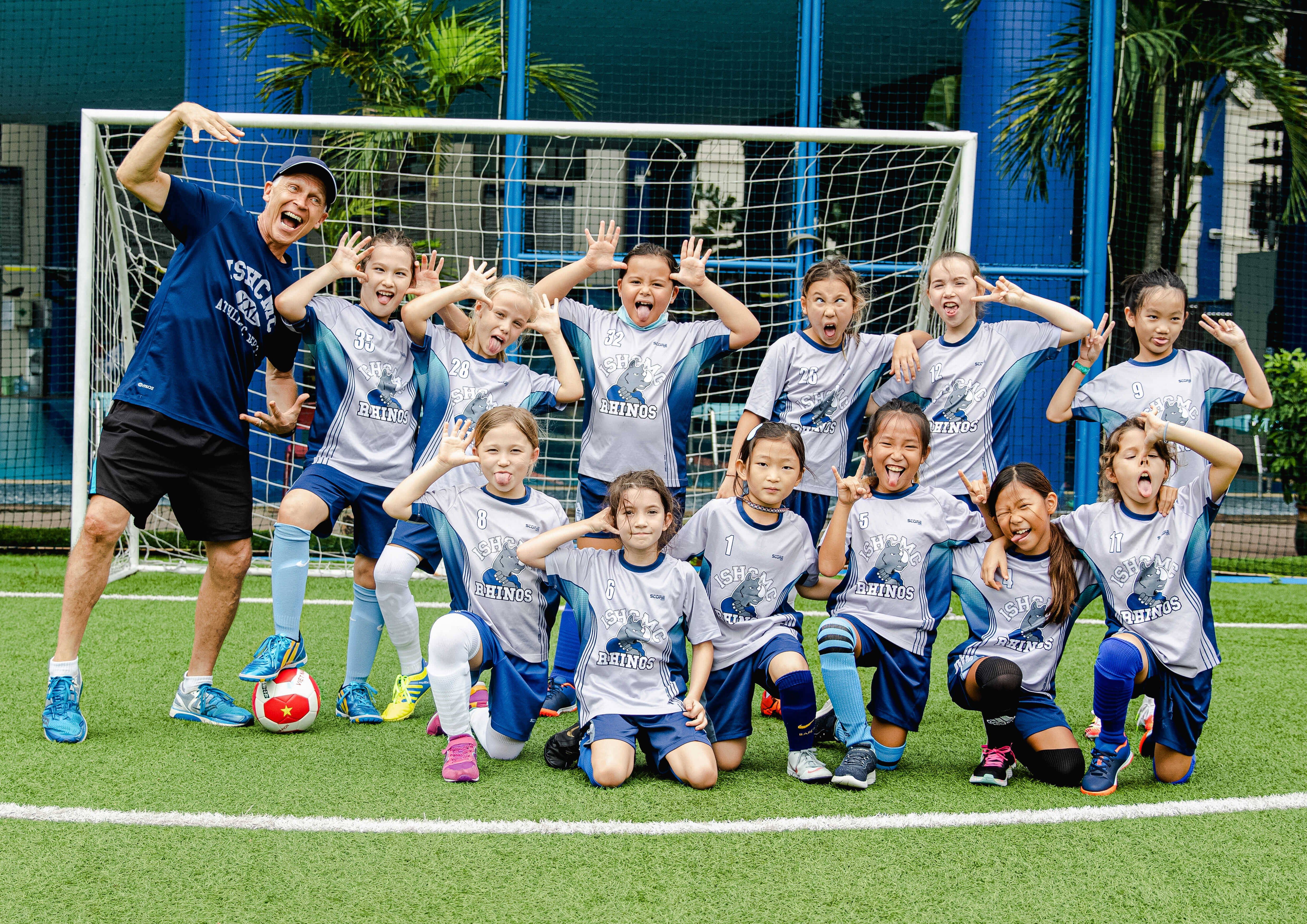 Thanks to strategic investments and the appropriate educational perception, ISHCMC has gained many achievements, such as the rate of 100% IB Diploma Pass Rate. Thus, ISHCMC has won many parents' hearts and has become the first choice for nurturing and empowering children's development.
Contact information
Primary Campus: 28 Vo Truong Toan Street, An Phu Ward, District 2, Ho Chi Minh City, Vietnam.
Secondary Campus: 1 Xuan Thuy Street, Thao Dien Ward, District 2, Ho Chi Minh City, Vietnam.
Phone: +84 (28) 3898 9100.
Email: admissions@ishcmc.edu.vn.
Website: ishcmc.com.
4. Canadian International School Vietnam (CIS)
The next international school in District 7 we want to introduce is Canadian International School Vietnam. Founded in 2009, CIS has been the first and only international school in Vietnam to apply the Ontario curriculum for students from Kindergarten to 12th grade. 
As it has been the IB World School since March 2015, besides the Ontario Curriculum, CIS has also developed the IB Diploma Programme for 11th and 12th graders. CIS also focuses on cultivating soft skills and global competencies. Thus, this international school has a dynamic Co-Curricular Program to pursue this purpose.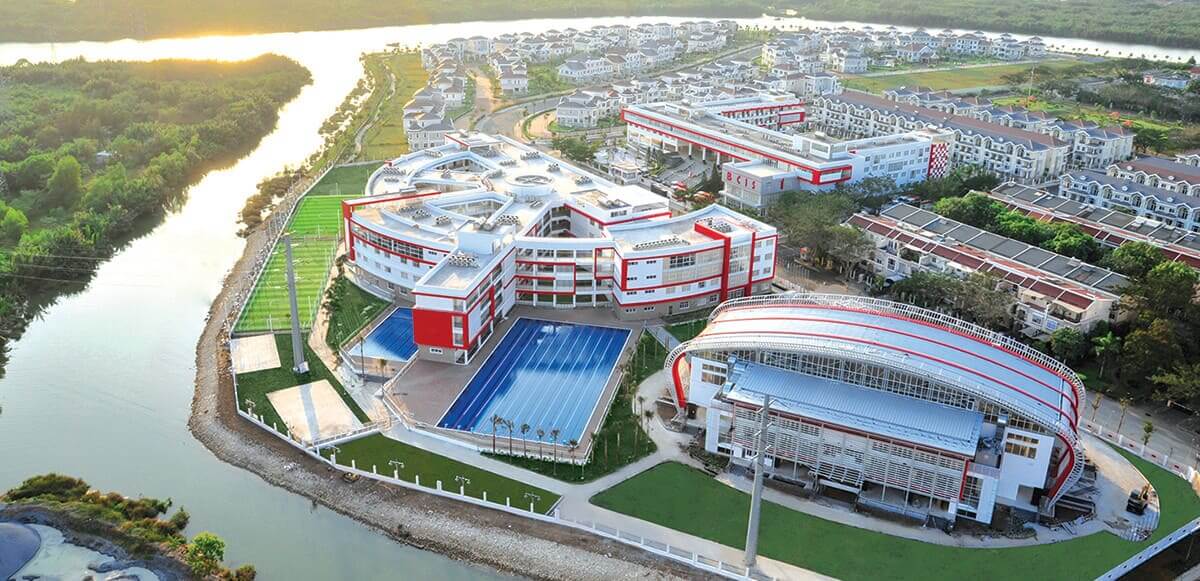 CIS students have gained many achievements, proving the quality of this school's education. Many students from CIS won scholarships from many top universities, such as Boston University, University of Illinois Chicago, University of Alberta, and Ottawa University. Moreover, OSSD Graduation Rate in CIS is absolute 100%. The average honor score rate is 75%, and the average IB Score is 37.5/45 (higher than the World Average Score).
Contact information
Address: 07, Road 23, Tan Phu Ward, District 7, Ho Chi Minh City, Vietnam
Phone: (028) 54 123 456
Email: enquiry@cis.edu.vn.
Website: cis.edu.vn.
5. Korean International School HCMC
KRIS, founded in 1998, is an international school that the Korean Ministry of Education has developed abroad. This South Korean school maintains strong connections to numerous organizations and educational institutions, especially the Korea Education Center in Ho Chi Minh City. Thus, the TOPIK test always takes place there.
Tuition fees of International Schools in Vietnam (updated 2022)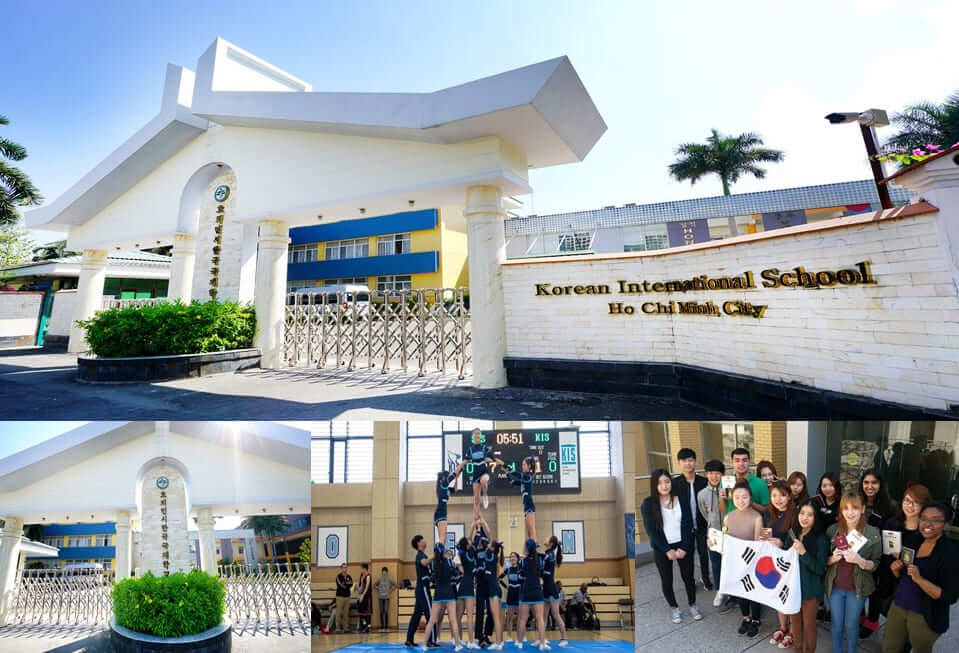 KRIS also conducts an annual exchange journey for Korean students to visit the school. This international school is an excellent chance for students to not only improve their Korean and Vietnamese communication skills but also improve students networking and explore Korean and Vietnamese cultures.
To sum up, KRIS provides a strict and high-quality curriculum with a dynamic bilingual learning environment for Korean and Vietnamese students whose second language is Korean. This international school is an excellent recommendation if parents are looking for an international school in District 7 with Korean culture.
Contact information
Address: 21 Tan Phu Street, Tan Phu Ward, District 7, Ho Chi Minh City, Vietnam
Phone: 028 5417 9021
Email: hcmcks@hanmail.net
Website: kshcm.net
6. Vietnam Finland International School (VFIS)
VIFS is the only Finnish international school in Vietnam and Southeast Asia. This school is well-known and preferred by many parents because of its outstanding standards of Finnish education and the happy educational philosophy derived from the Sisu lifestyle.
Regarding academic aspects, VFIS offers an exceptional curriculum accredited and certified by the Finnish National Agency and the Vietnamese Ministry of Education and Training.
Besides, VIFS' administration system, dedicated teachers, educational perception,  and aims also meet the rigorous requirements of The Finnish National Agency For Education. This validation grants the recognition of VIFS as a highly-qualified Finnish-standardized school.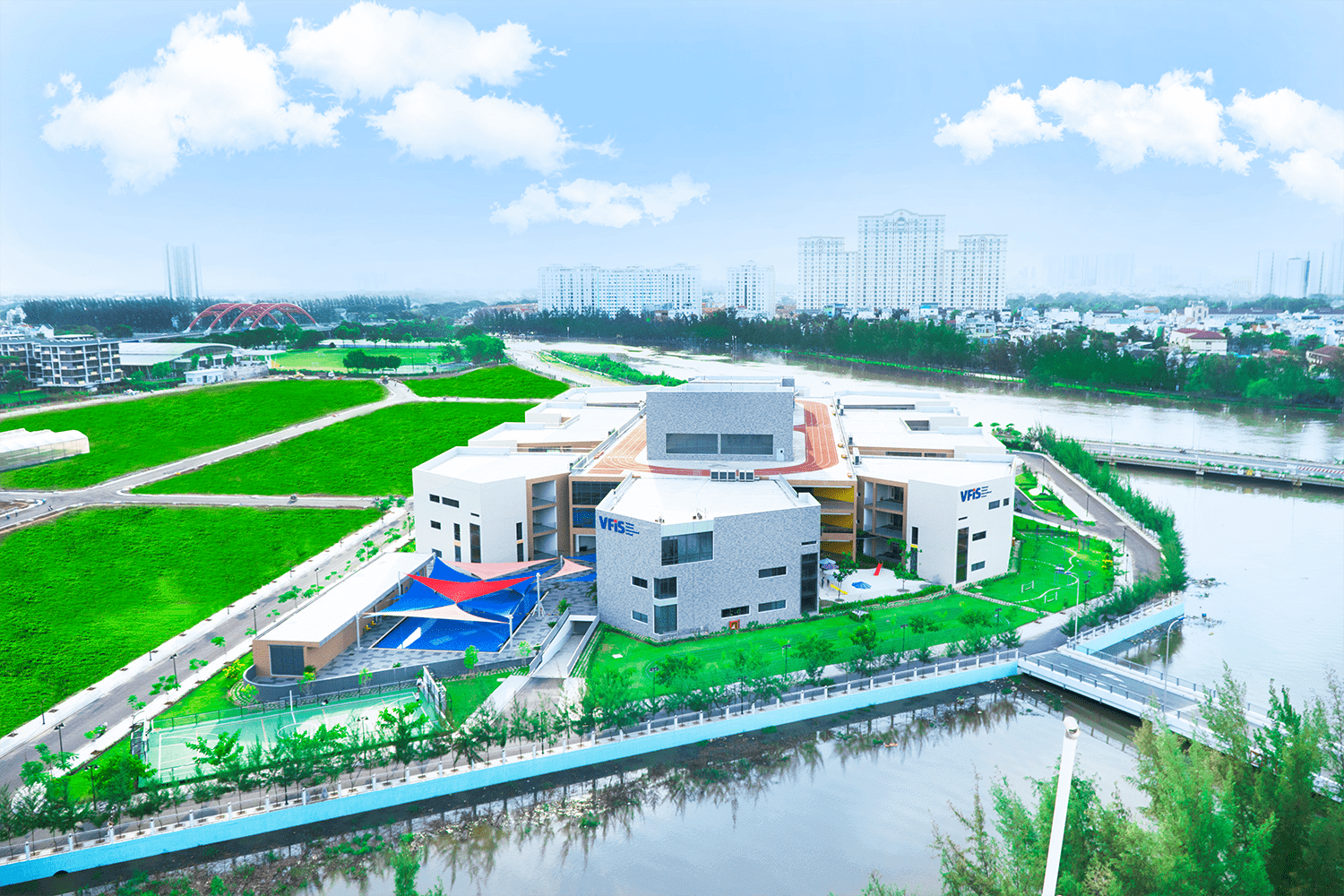 In 2021, VFIS was designated as an IB World School and received authorization from the International Baccalaureate Organization to deliver the IB Diploma Program. Since then, VFIS has been proud to be the first Finnish IB school in Asia.  Being a member of IB World Schools is a firm commitment to providing a global education that enables students' development in their active learning, their personal lives fulfillment, and their professional career path in the future. 
Contact information
Address: 01, D1 Street, District 7, Ho Chi Minh City, Vietnam
Phone: 028 37 755 110
Email: admissions@vfis.tdtu.edu.vn
Website: vfis.tdtu.edu.vn
Above are the top 6 international schools in District 7 and the surrounding area. These international schools are accredited as IB World Schools, offering the IB program for students. In particular, with a properly designed curriculum, ISHCMC provides a global learning environment with advanced facilities and energetic extracurricular activities. Thus, this school enables comprehensive development for students. If parents have any questions, let's put your information in Inquire Now to receive a response from ISHCMC as soon as possible.