The tendency to send children to international primary schools in Vietnam has recently increased. Learning at international schools allows children to engage and integrate with numerous friends from many countries, which helps them learn new knowledge about different cultures. In this article, we would like to introduce to you the top international primary schools with the best facilities for your kids.
1. International School Ho Chi Minh City – Primary Campus (ISHCMC)
The Primary campus at ISHCMC has an award-winning Primary Library, Fab Lab, Makerspace, food tech rooms, a film studio, and art rooms aimed to encourage creativity. The school's gym, adventure playground, 25m 6-lane pool, and outdoor courts provide ample space for our youngest pupils to play and grow. Furthermore, all primary campus learning areas are supplied with air filtration equipment to regulate indoor air quality.
Renowned Programmes At International Schools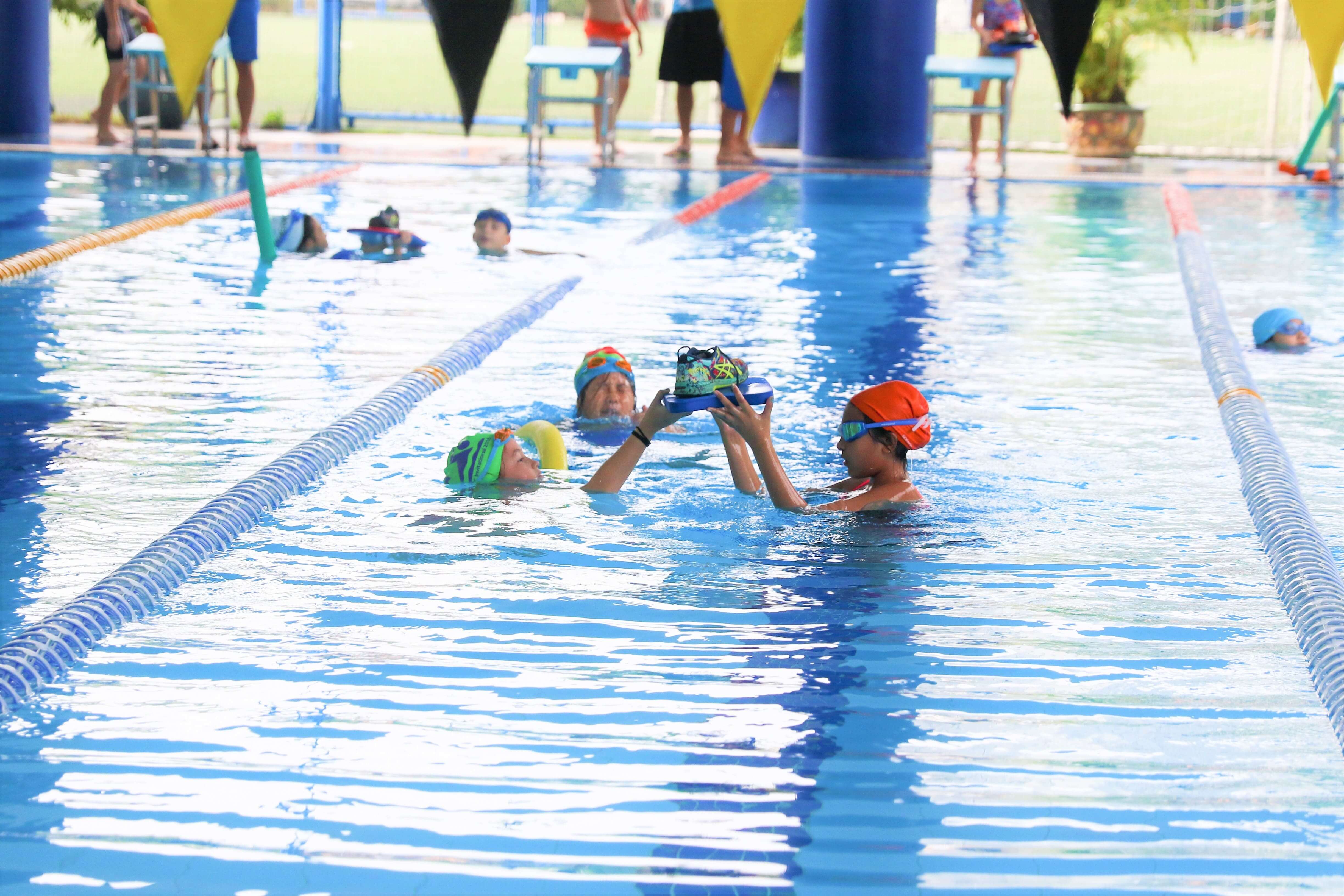 ISHCMC's Early Explorers program (2-4 years old) concentrates on introducing children to inquiry-based learning and instilling a love of learning. The major focus is the development of skills and attitudes that each child needs to be successful as a learner: social, self-management, communication, thinking, and research skills, to name a few.
ISHCMC Primary School (Kindergarten – Grade 5) aims to support and prepare students for far more than just their secondary education. Students will study under the International Baccalaureate Program. In addition to being an IB World school, the programme at ISHCMC creates a learning environment that motivates an open mindset in each student. Therefore, students always have a solid foundation to transfer to colleges and universities around the world.
Best key criteria to choose an international school in Vietnam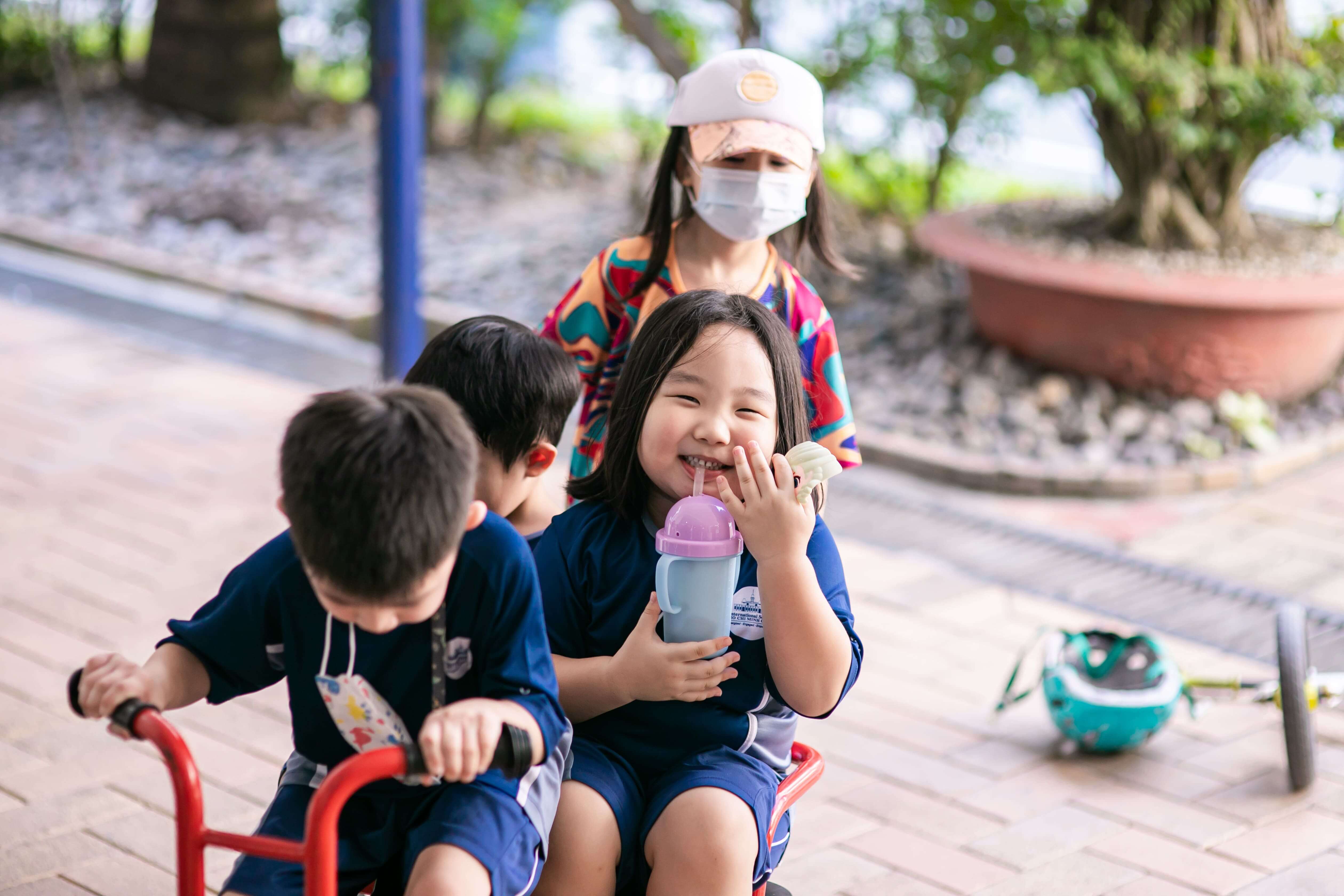 2. British International School (BIS)
At BIS, primary school students from Grades 1 to 6 are taught according to the UK National Curriculum which has been adapted and combined with other learning materials to be suitable for teaching in Vietnam. In this curriculum, Mathematics, Literature and Science are the three main subjects. Teachers use the International Primary Curriculum (IPC) to impart knowledge to students in History, Geography, Design Technology and Fine Arts subjects according to the UK's national curriculum. In addition, BIS also builds a comprehensive educational program to help children develop both physically, personally, and socially.
BIS, located in the peaceful area of Thao Dien, District 2, provides a comprehensive education on a well-equipped campus with some amazing facilities. In addition to modern classrooms, there is a large library, music and computer suites, an indoor swimming pool, a huge sports hall, as well as a spacious canteen. Sandpits, climbing apparatus, an indoor soft play area, and playgrounds are among the recreational areas. A 250-seat theatre, auditorium with excellent sound and lighting are all available. There are adventure playgrounds, a sunny rooftop garden, and specialised well-being areas in BIS. This school's world-class facilities revolutionise learning and have a significant impact on students' academic, physical, and personal development.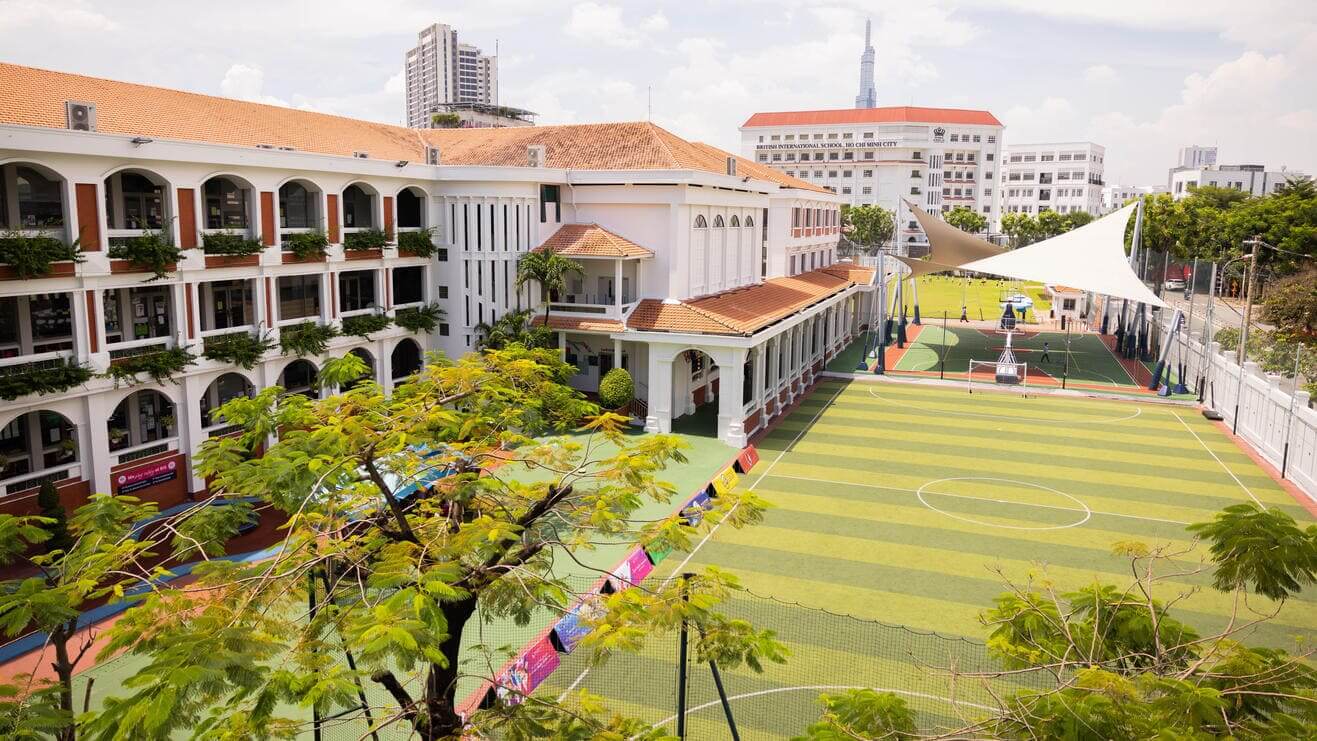 3. Australian International School (AIS)
In the AIS curriculum program, the primary schools will gain a deeper insight into six dimensions: Languages, Social Studies, Natural Sciences and Technology, Mathematics, Arts and Personal, Social and Physical Education. AIS's curriculum is diverse and comprehensive, with a focus on critical thinking, and professional skills, preparing students to succeed in the future. Therefore, AIS graduates are regularly admitted to the top 100 universities worldwide.
AIS's campus is located within the An Phu Superior Compound (APSC), which consists of two independent building structures, Cherry Blossom and Lotus. These two campuses are well equipped, with technologically advanced classrooms, exciting learning spaces, and an award-winning swimming pool and sports centre.
Students can thrive their best potential skills with facilities such as science labs, art, music, design, and technology studios, a large auditorium, exhibition areas, a learn-to-swim wading pool, outdoor basketball and tennis courts, an astroturf soccer field, and a huge air-conditioned indoor gymnasium.
List of pioneer international schools in Ho Chi Minh City, Vietnam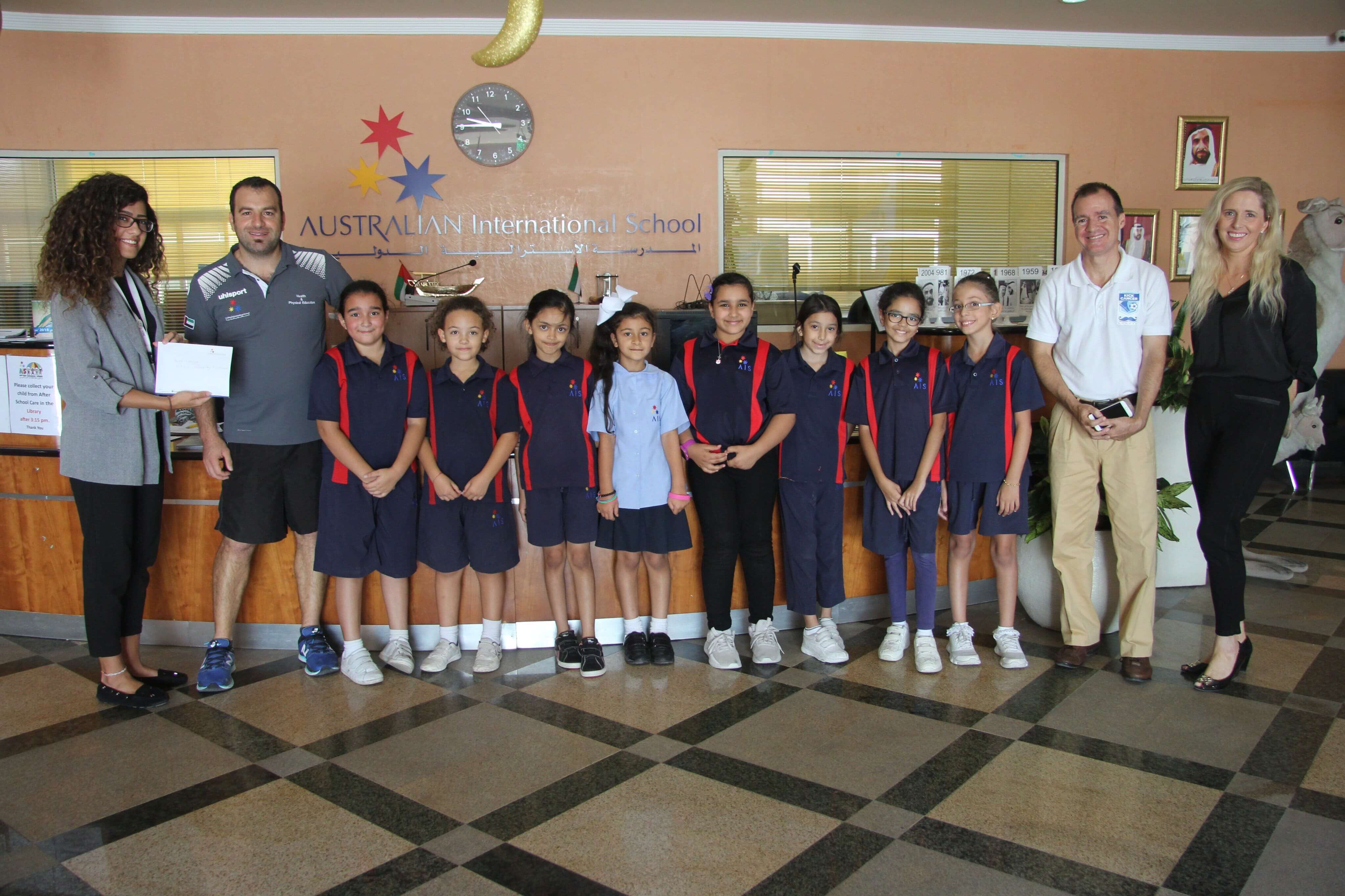 4. Blue Ridge International Primary School
The BRIS Primary Program is based on the US educational standards and the UK's International Primary Curriculum. Moreover, BRIS also supports the development of academic English skills for students from the age of 5. The BRIS Learning Centers system offers an Interactive English Program for Children and the US FasTracKids Life Skills Program.
BRIS owns large indoor and outdoor playgrounds, and a huge library space with a 24/7 camera surveillance system. With all of the above, the school always aims to create the best conditions for elementary students to develop their full potential. In addition, BRIS also provides bus transportation for students, even late pick-up. The international school organises regular health check-ups. They also often arrange picnics to help students discover their physical and mental strengths.
5. Brendon International Primary School
Brendon owns a civilised and safe learning environment, along with a system of modern facilities with 25 classrooms designed according to Primary Education standards. All classrooms meet the standards according to TCVN -7893 in terms of classrooms such as a minimum area of 48m2, windows to receive natural light, lighting systems meeting optical standards, and anti-glare boards…
The dining area is built with a modern, airy style and a rich menu, ensuring adequate nutrition. Brendon students can improve their health on the campus of the basketball court, school garden, outdoor playground, and many other outdoor play facilities.
The school implements advanced educational and teaching methods with the optimal support of modern equipment. They also actively innovate teaching and training methods in line with high-quality training models. Besides, Bredon International Primary School's timetable is often reasonably arranged to ensure the duration of classes, elective, advanced, and extra-curricular sessions for all students. In addition, the school also organises a two-day boarding school with an advanced enrichment program, with strict management.

In this blog, we have provided the top international primary schools in Vietnam with the best facilities. Hope that those are useful for parents to make better decisions for children. If you need to know more details about international schools, please visit our International School Ho Chi Minh City website to learn more.