Finding the ideal school for children is the top concern of most families. Meanwhile, international schools are gaining more popularity recently by offering students an international-standard curriculum that includes knowledge and skills to become global citizens. If you are looking for an international middle school for your children, the options in the article below can help you.
1. International School Ho Chi Minh City (ISHCMC)
When mentioning the most prestigious middle international school in Ho Chi Minh City, most parents think about the name of International School Ho Chi Minh City (ISHCMC) with its rich history. Established in 1993, ISHCMC has nearly 30 years of experience in international education. Also, this international school is known as the first to implement IB education, a holistic approach to education. Thus, students at ISHCMC are encouraged to be excellent at their studies and concerned about personal growth.
In more detail, IB programs prepare the necessary knowledge and skill for students to become more intelligent and elite. Critical thinking is the priority in teaching and learning, allowing students to show their perspectives and encouraging them to implement research skills. For practice, this IB model will orient students toward turning what they have learned into meaningful actions to help the community.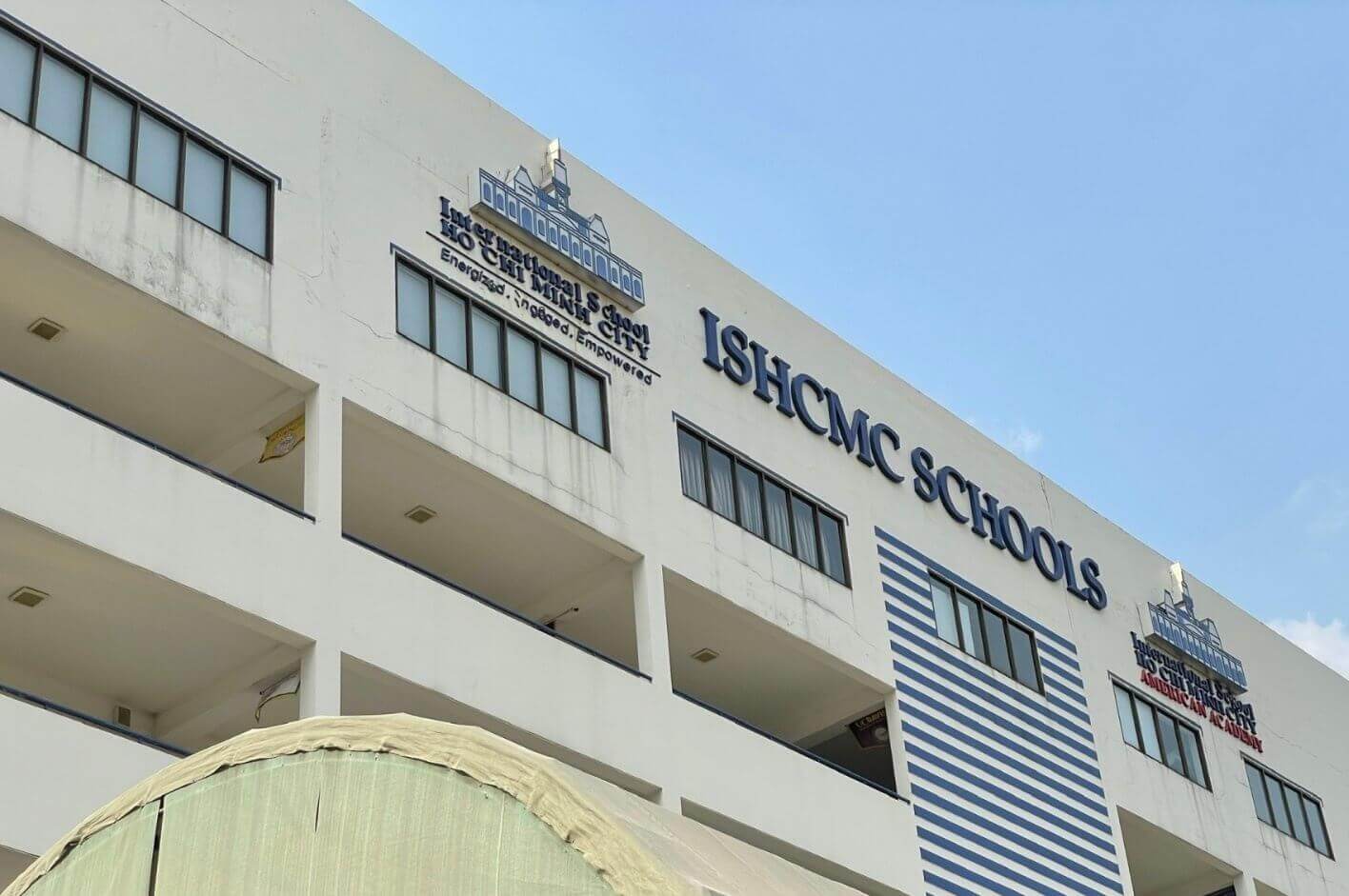 At ISHCMC, over 150 educators are coming from 33 different nationalities around the world. They all have advanced degrees, and more importantly, they are certified to teach the International Baccalaureate PYP/MYP/DP curriculums. Besides, the recruitment process at ISHCMC ensures that the educators hold qualified certifications and know how to energize, engage and empower students throughout learning and teaching. 
Especially, ISHCMC is not only a school for middle school students but also preschool, primary and high school students. So, you can choose ISHCMC as a school for your children growing up (3-19 years old).
2. Saigon South International School (SSIS)
Saigon South International School (SSIS) is also an international middle school in Ho Chi Minh City. The Phu My Hung Corporation established SSIS in 1997 to meet the rising demand for American-style education among locals and families from abroad. 
Over 1000 students from over 39 nations are enrolled at SSIS. That has created an environment of cultural exchange between students. Furthermore, the students can improve their knowledge of other countries.
Especially the educators at SSIS are those who are qualified and experienced teachers. Over 80% have advanced degrees and are natives of Australia, North America, or the United Kingdom. More than 65% of teachers have experience teaching and inspiring students for over 12 years.
Summer Camp in ISHCMC details (2022)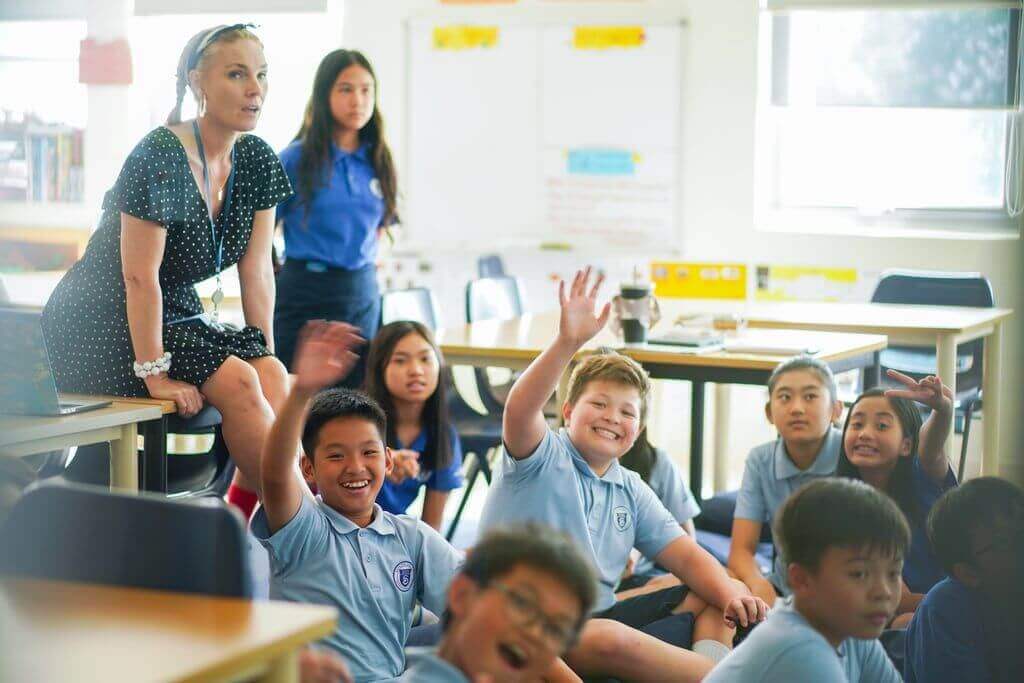 With the challenging Advanced Placement Program (AP) and International Baccalaureate Diploma Programme (IBDP), SSIS offers a curriculum based on American standards for middle school students. Besides, SSIS instructs students in various learning approaches according to student educational level. Moreover, students can participate in numerous sports and social events at SSIS to develop their social skills and talents.
3. Concordia International School Hanoi
Concordia International School Hanoi is worth your consideration for a trusty international middle school in North Vietnam. Established in 2011, Concordia is a non-profit international school providing an American-style curriculum for students from preschool to high school. The academic programs at Concordia strictly follow the standards of Common Core.
What makes Concordia become a prestigious international school partly comes from a world-class professional educators team. They are foreign teachers who come from 12 different countries around the world. Moreover, 77% of teachers at Concordia hold a Master's Degree or higher, and others have many experience years in education. Hence, parents might not need to worry about the quality of teaching and learning at Concordia.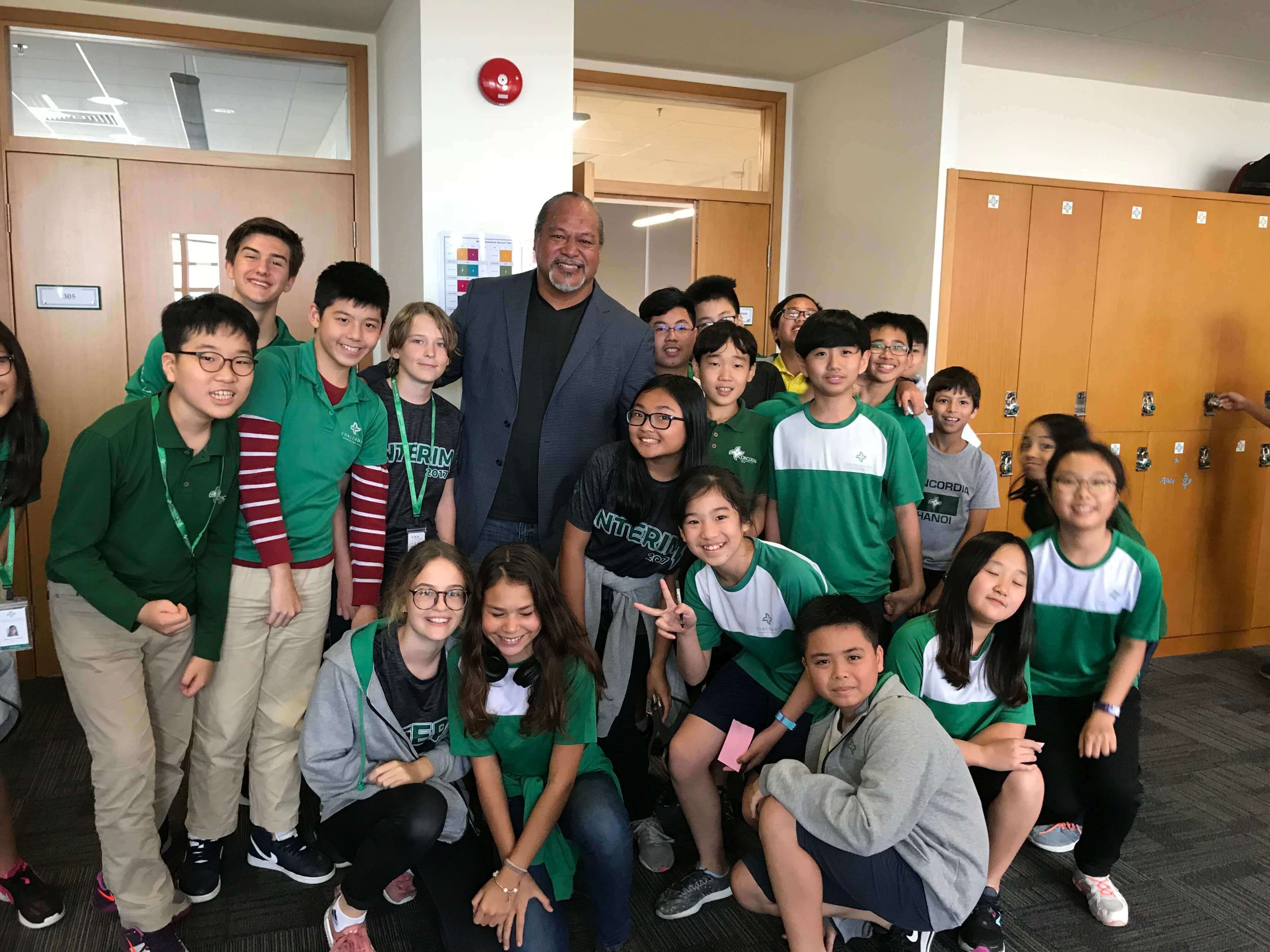 At Concordia's middle school, not only students' academic achievement but also their happiness and general well-being are highly concern. Students have regular opportunities to meet with their professors and advisers outside of class at least twice a week to ensure that each student is listened to, recognized, and respected.
4. APU International School – Middle & High School
APU American International School – Middle & High School was established in 2004 in Ho Chi Minh City. After over 10 years of operation since then, APU gained the credibility and the trust of parents, so they decided to open a new facility in Da Nang in 2015 named APU American International School Da Nang City.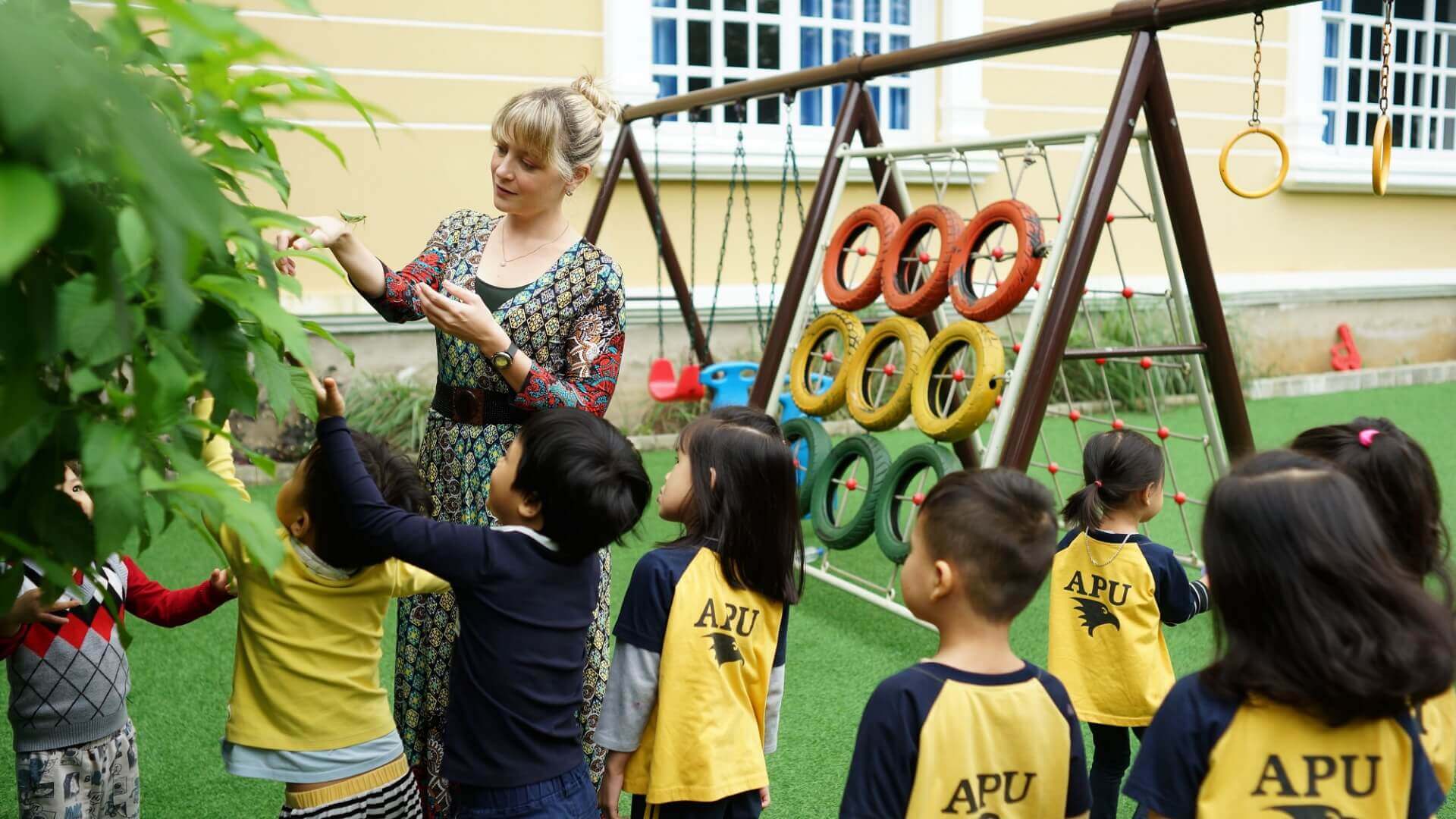 At APU, students are delivered a high-quality American rigorous curriculum that is approved by California state. This curriculum forms education approaches that enhance students' creativity, critical thinking, and logical thinking. Besides, the education programs at APU are fully accredited by many prestigious organizations, such as COGNIA, World School, MAP Growth, and WIDA.
5. Western Australian International School System – Primary, Middle & High School Campus
Western Australian International School System (WASS) belongs to the Indochina International Center for Study Abroad (ICSA). WASS provides students from preschool to high school with a multinational environment with students from over 10 countries studying. If parents are worried that children can not catch up with international teaching and learning in the first few periods, WASS can support students with the Bilingual program.  
In detail, the Bilingual program can help students be fluent in Vietnamese and English. The bilingual education programs are approved by the Ministry of Education – Training of Vietnam. In addition, WASS has other international curricula like the Western Australian School Curriculum, the International Baccalaureate Programme, and the American Diploma Pathway.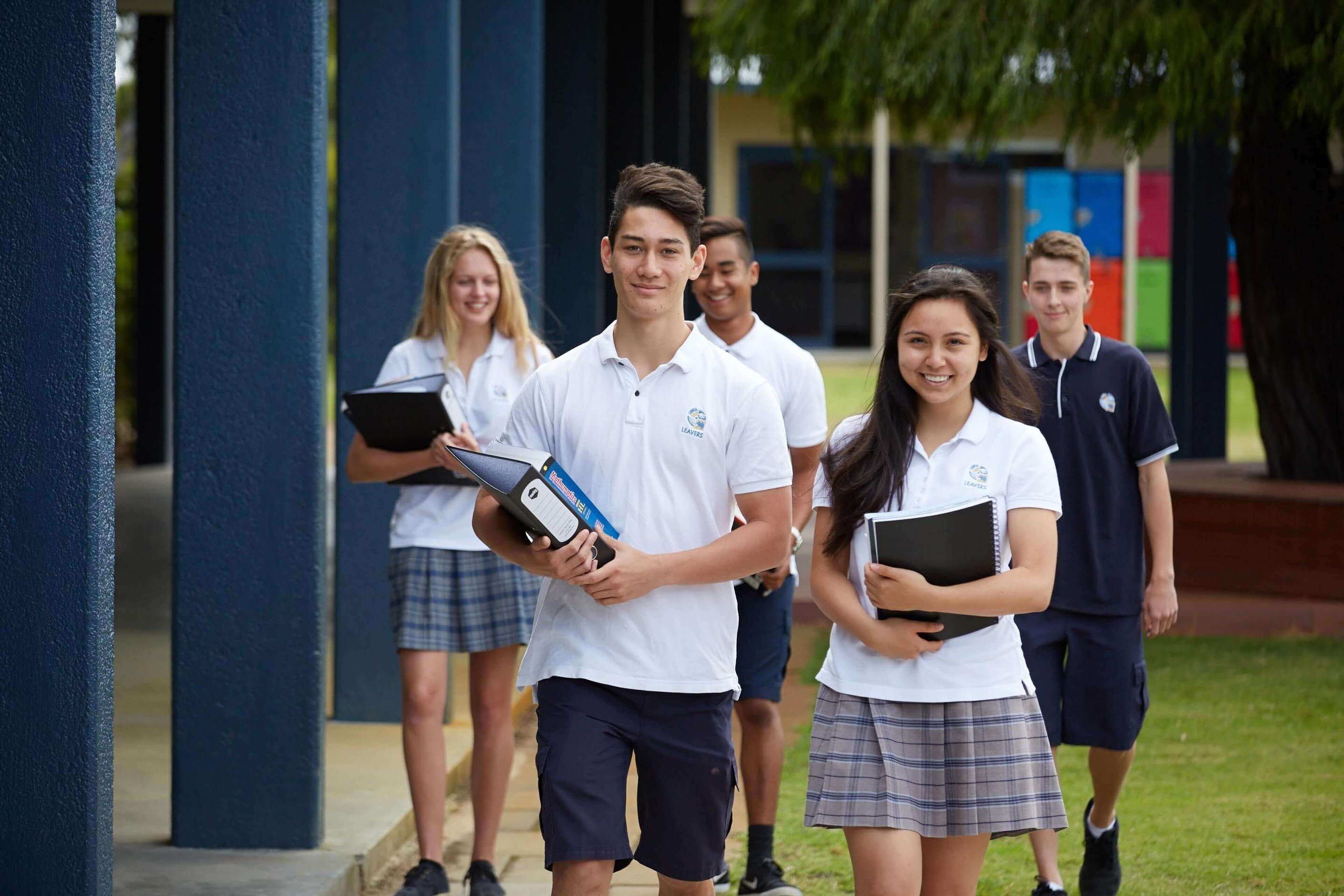 In the era of globalization, acquiring the knowledge and skills necessary to become a global citizen is a strength that helps children reach brighter futures. Hopefully, the above sharing about the best international middle school has helped parents solve the puzzling problem of choosing the right school for their children. If you need more information about the international curriculum, you can find more on the International School Ho Chi Minh City website!