Finding the best international high school in Ho Chi Minh City, Vietnam, can be daunting. There are many schools to choose from, and deciding which is suitable for you and your child can take time. We've created a list of the five leading international high schools in Ho Chi Minh City, Vietnam, to make your choice easier. Let's take a look!
1. International School Ho Chi Minh City (ISHCMC)
International School Ho Chi Minh City (ISHCMC), which opened in 1993, has students from 59 countries. It is truly the only internation school among international high schools in Ho Chi Minh City, Vietnam. Thus, students at ISHCMC will get a firm grasp on how to become global citizens.
Comparison of International School Ho Chi Minh City and ISHCMC-AA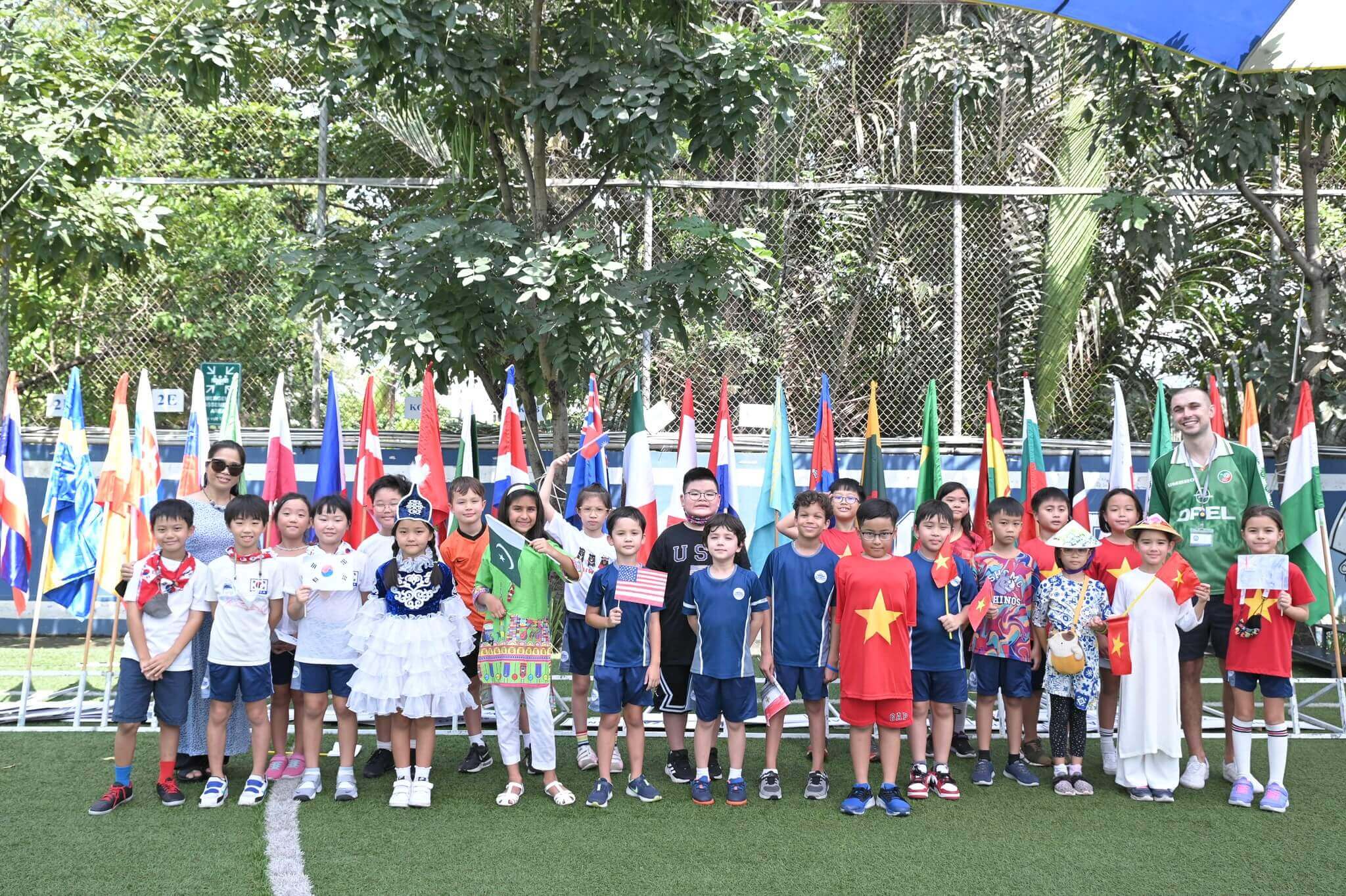 In terms of curriculum, ISHCMC has been certified by the International Baccalaureate Organisation (IBO) to provide students with three IB programmes: Primary Years Programme (PYP), Middle Years Programme (MYP), and Diploma Programme (DP).
ISHCMC provides the DP programme to give students a solid foundation for their future. Specifically, they are well-equipped with both knowledge and skills that shall be useful for their future even in studies or careers. Many graduates from ISHCMC have gained acceptance to prestigious worldwide universities.
Moreover, students have numerous chances to engage in extracurricular activities in technologically sophisticated classrooms, collaborative learning areas, and senior student study areas on the two campuses of ISHCMC. These activities help students improve their health and give them a good balance between learning both inside and outside the classroom.
List of international schools in Ho Chi Minh City, Vietnam with the best education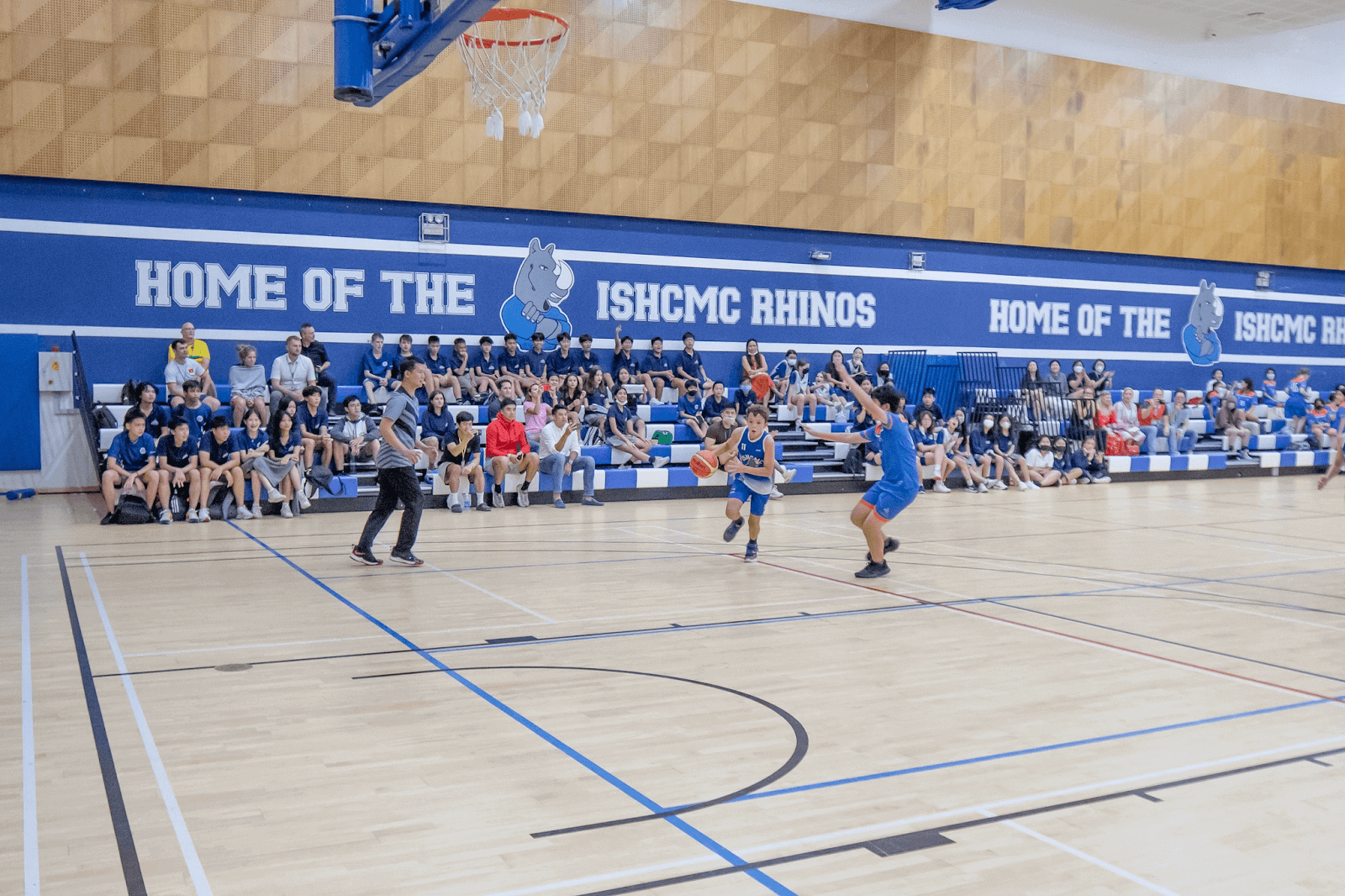 At ISHCMC, teachers and parents always have a close relationship due to the dedicated operation of The Parent Teacher Organization (PTO). The ISHCMC PTO assists teachers, parents, and students through social and educational activities. The organisation plays a vital role in creating a friendly and close-knit community at ISHCMC.
ISHCMC is also a member of the Cognita schools in Vietnam, a family of over 100 schools worldwide. So, this school is constantly adding to its massive network of connections with other schools worldwide. If you choose an international high school in Ho Chi Minh City for your child, ISHCMC is one of the best choices.
Contact info:
Secondary Campus: 1 Xuan Thuy street, Thao Dien, Thu Duc City, Ho Chi Minh City
Website: ishcmc.com
Email: admissions@ishcmc.edu.vn
Phone: +84 28 3898 9100
2. British Vietnamese International School Ho Chi Minh City
British Vietnamese International School Ho Chi Minh City (BVIS HCMC) was founded in 2011. It became a member of Nord Anglia Education's group of premium schools in 2015. The school is considered one of the top-rated bilingual international schools (ischool) in HCMC, with an expanding network of alumni worldwide.
Top International Middle Schools in Vietnam with high-quality education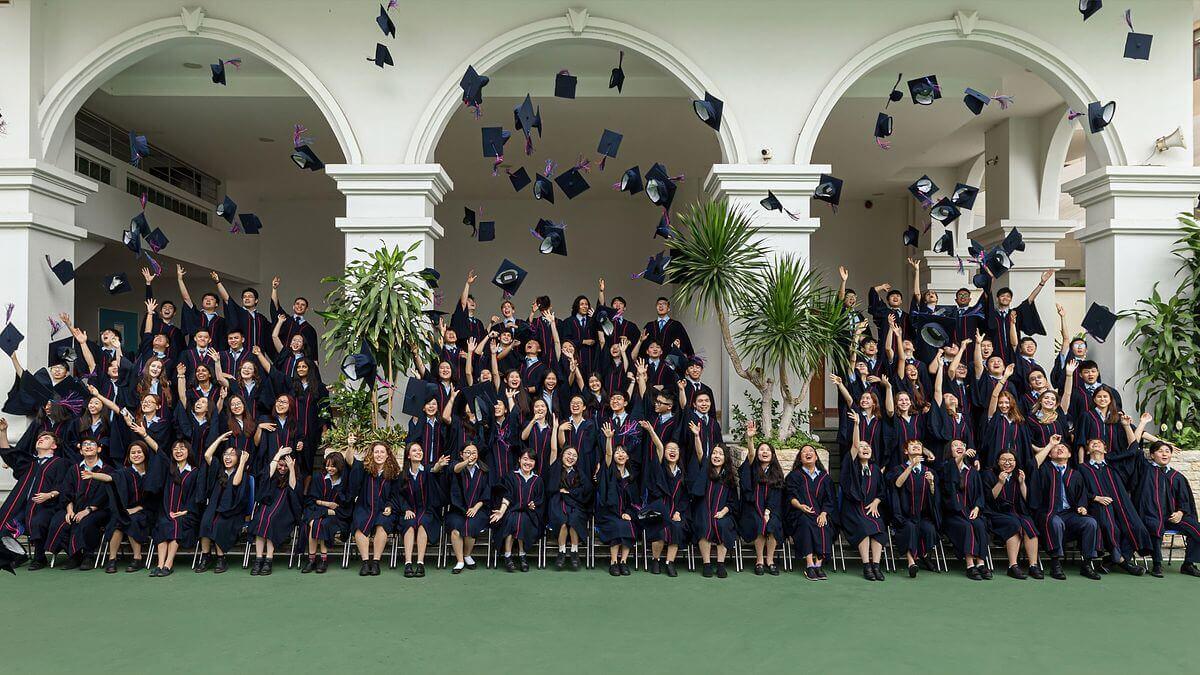 BVIS HCMC students receive a globally recognized British education. This education combines Vietnamese values with the National Curriculum of England. In the years 10 and 11 at BVIS HCMC, students will take courses that prepare them for the Cambridge IGCSE examinations and lay a firm foundation for university admission.
Then, the International A-Level Programme is provided for them in their last two years at BVIS HCMC. This programme enables students to choose 3 or 4 subjects from various options according to their passions and career orientation. With the assistance of teachers and counsellors, students will have perfect profiles to apply to the top universities over the world.
Contact info:
Address: Street 1, Binh Hung, Binh Chanh, Ho Chi Minh City, Vietnam
Website: nordangliaeducation.com/bvis-hcmc
Email: admissions@bvisvietnam.com
Phone: +84 28 3758 8033
3. International School Of North America
International School of North America Vietnam was founded in 2005 as a member of Nguyen Hoang Group – a renowned international education service provider in Vietnam. SNA is known as one of top best international schools in Vietnam. At SNA, high school students enrol in the Diploma Programme (DP), complemented by various career-oriented activities. This programme helps students achieve successful academic outcomes and gain sufficient knowledge about the job they will pursue in the future.
Moreover, the school has an average of 20 students per class, so teachers possibly attend to all of the student's needs and timely provide assistance and encouragement.
The Top 5 International Secondary Schools in Vietnam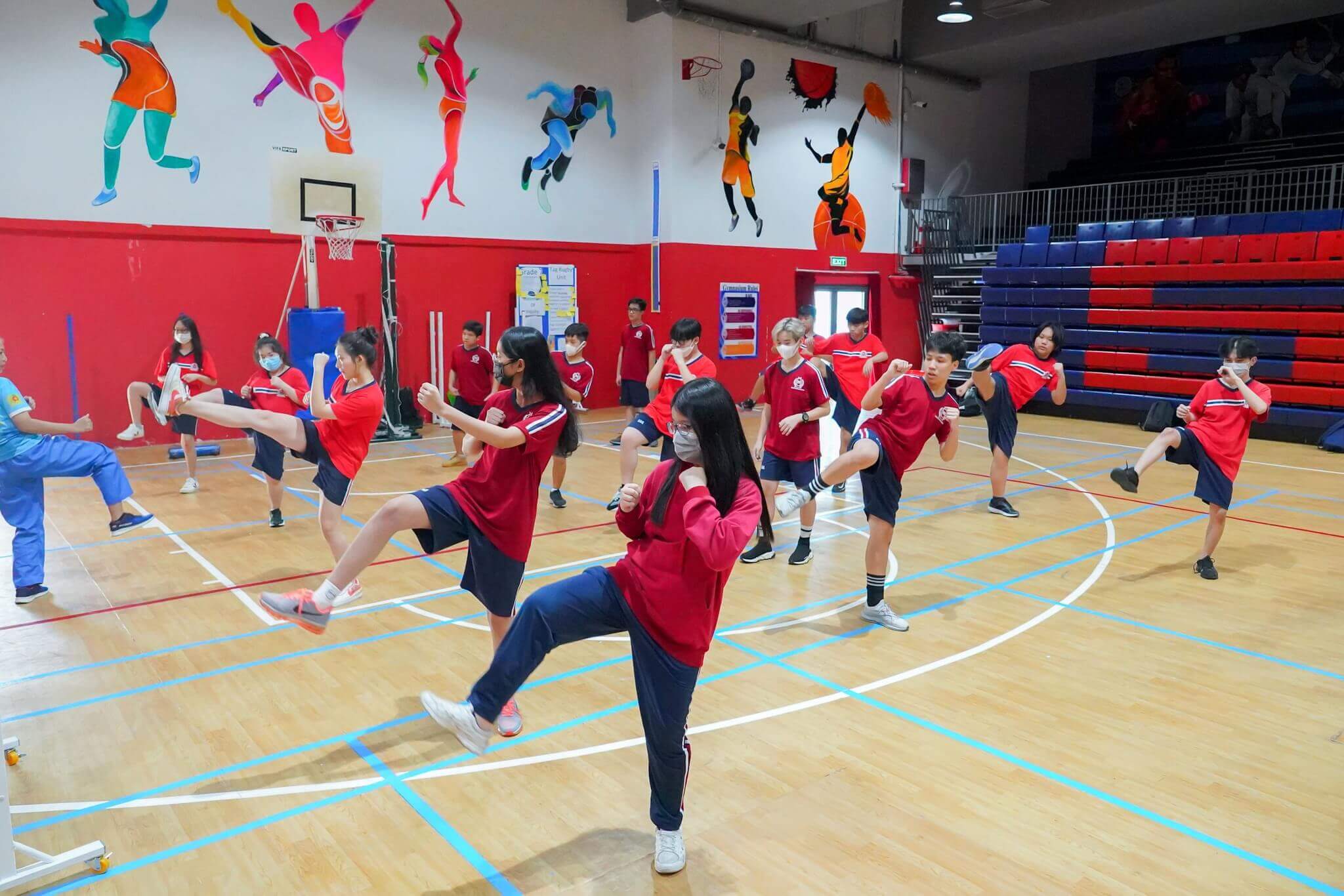 One of the main advantages of SNA is the 10.000 m2 Nam Sai Gon Campus. More than 80 classrooms, 10 function rooms, a relaxation area, and a playground are all well-equipped to meet international standards. The international school campus  provides all necessary services for high school students academic studies and physical development.
In addition, SNA has a multinational staff of highly experienced teachers and instructors from around the world. As a result, students can gain unique insights about different cultures through sharing and lessons provided by their teachers.
Contact info:
Address: Street 20, Him Lam Residential Area, Binh Chanh District, Ho Chi Minh City
Website: sna.edu.vn
Email: info@sna.edu.vn
Phone: 028 730 197 99/0964 466 014
4. The American School (TAS)
The American School (TAS) has been accredited by the Western Association of Schools and Colleges (WASC) since 2015. Thus, parents can believe in TAS's educational services. The curriculum of TAS international high school in Ho Chi Minh City, Vietnam, is a dynamic American educational program enriched by Vietnamese traditional values.
Tuition fees of International Schools in Vietnam (updated 2022)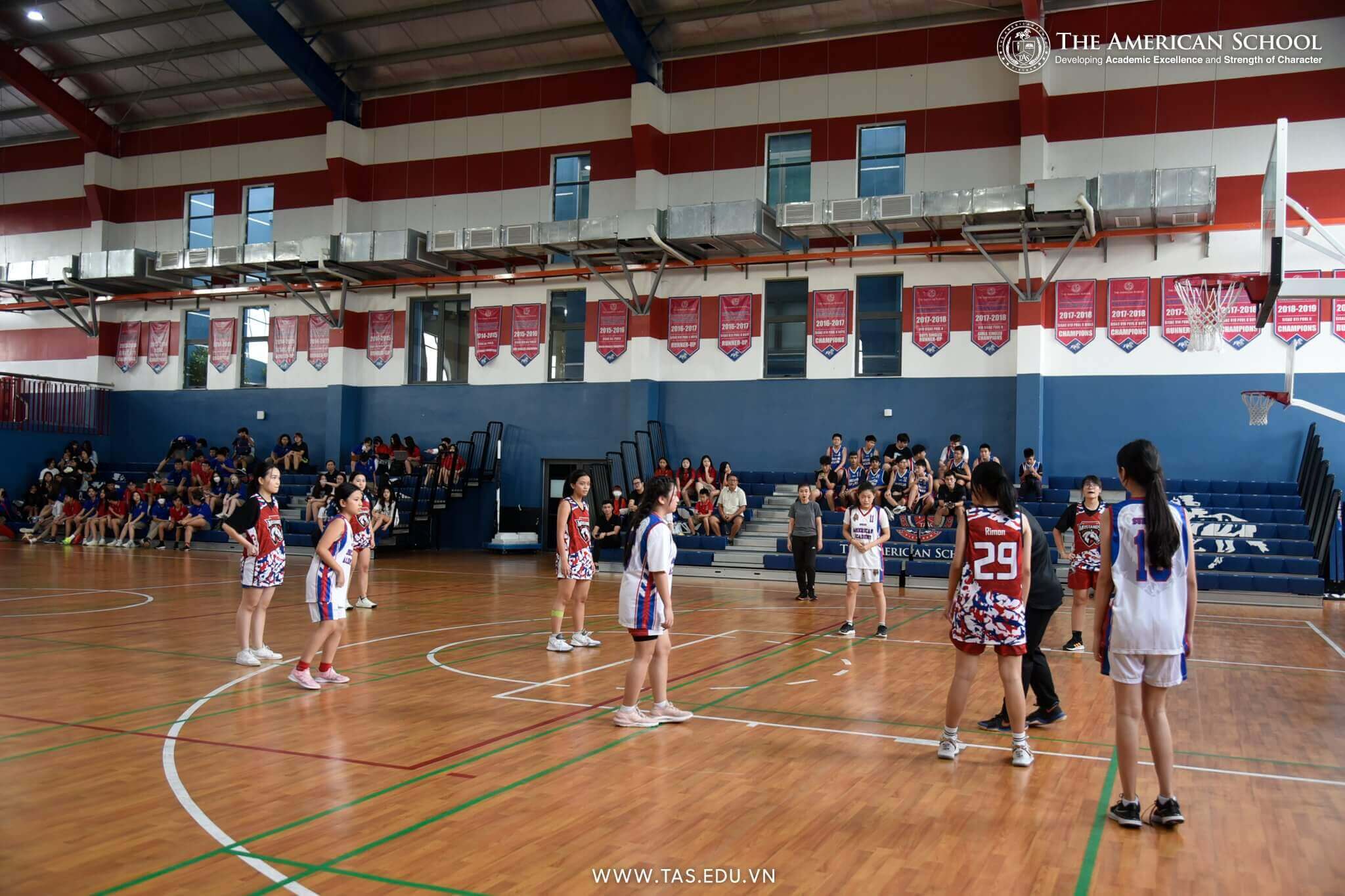 TAS gives high school students (grades 9–12) a chance to reach both their academic goals and their personal development. The High School Program of TAS consists of 8 main subjects, including Math, English, Science, Social Studies, Creative Arts, ICT, Electives, and Physical Education. This curriculum is meant to help students grow in all ways and encourage them to think critically and creatively.
In addition, TAS is renowned for its 18,000 m2 campus with more than 100 classrooms with state-of-the-art facilities, ensuring a safe, secure, and active learning environment.
Contact info:
Address: 6 Song Hanh Road, Ho Chi Minh City – Long Thanh – Dau Giay Freeway, An Phu Ward, District 2, Ho Chi Minh City, Vietnam
Website: tas.edu.vn
Email: admissions@tas.edu.vn
Phone: +84 28 3519 2223
5. International German School Ho Chi Minh City
International German School Ho Chi Minh City (IGS) is a member of the network of 140 German Schools Abroad (DAS) worldwide, with 190 students in 18 countries. IGS offers an international learning environment from kindergarten to high school. The schools aim to become creative places where foreign nationalities can converge and exchange ideas.
IGS currently provides two levels of secondary education. The curriculums of level 1 (grades 5-10) are tailored for the Southeast Asia region using the research-based learning method and an increasing number of science lessons based on German school standards abroad. In level 2 (Grades 10 to 12), the learning content of the IB program is applied as students can gain the GIB Diploma on completing this level. This diploma will allow graduates to access all universities and colleges globally.
Contact info:
Address: 12 Vo Truong Toan, An Phu Ward, Thu Duc City, Ho Chi Minh City, Vietnam
Website: igs-hcmc.org
Phone: +84 28 37 44 63 44
Email: office@igs-hcmc.org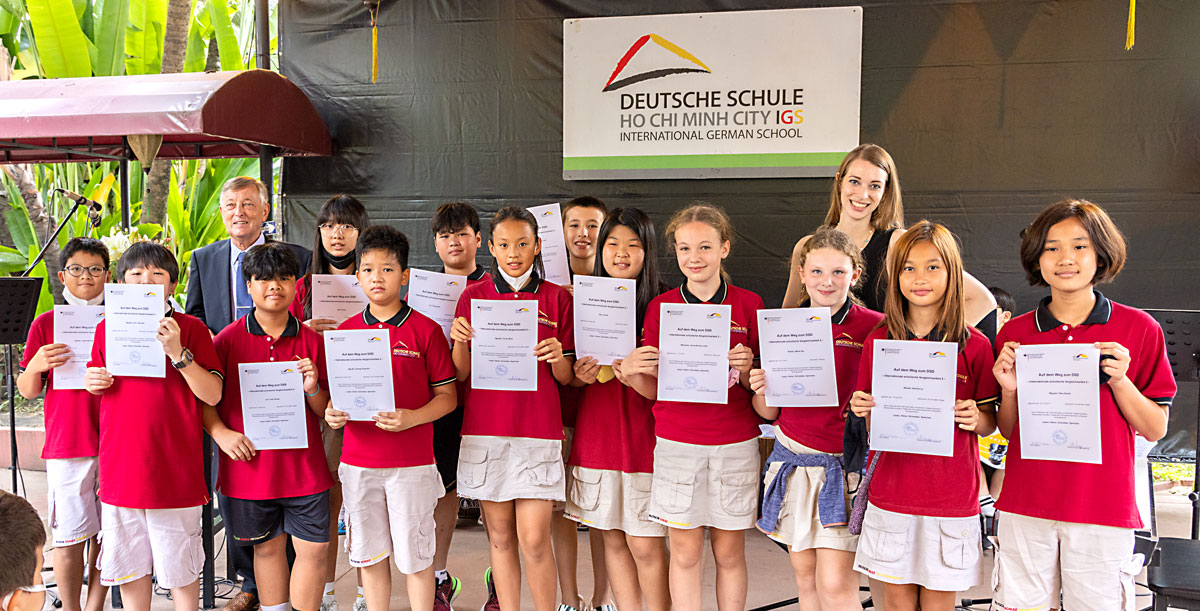 Five of the best international high schools in Ho Chi Minh City have been listed above. These institutions offer the best education and facilities to their students. If children are ready for the change, these schools can help them realise their dreams of getting into an elite university abroad. If you want to discover more information about international education programs for your children, please follow the upcoming articles of the ISHCMC at News and Blog.
Top International School in district 7 in Ho Chi Minh city, Viet Nam